I know, I know...this summer's been a scorcher so it's kinda hard to even think about Fall, but it's just around the corner and you should really start preparing your closets now. Time to kick that wardrobe into gear for the cooler weather and Belk has all the right pieces to put together the 'it' looks of the season.
A seasoned fashion veteran, Arlene Goldstein is Vice President of Trend Merchandising and Fashion Direction for Belk, Inc. With more than 25 years in the industry, her extensive fashion knowledge and keen eye for style has deemed her an expert in the field. She led the presentation that informed us of what is to come this Fall season, so take notes....this lady knows what she's talking about:)
For starters, Arlene advised us that color is still acceptable. That's right...you don't have to wear gloomy, dark colors just because it's a ittle colder outside. Vivid color is not just for spring and summer. Brighten a lull, Fall day with a look like this.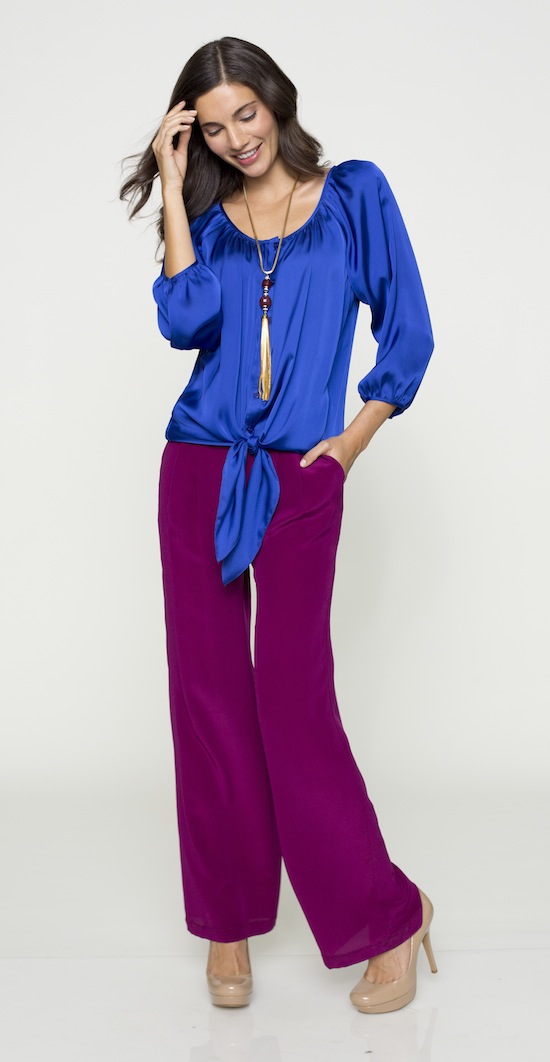 These warm jewel tones are perfect for the upcoming season. A great way to reenergize your wardrobe. This look can be paired with flats for a more casual/daytime look and then easily transtion to a more dressy occasion with heels, as shown.
Also, here's a dress by Calvin klein with exciting bold colors.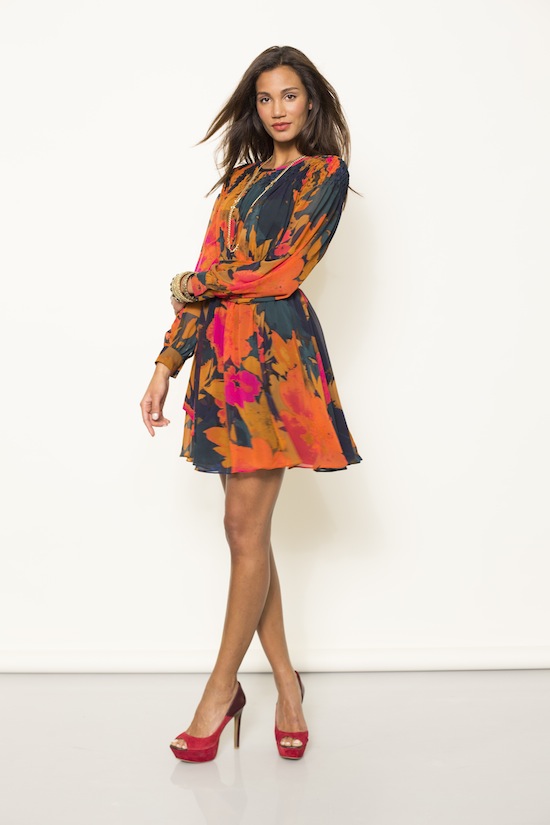 A fitted blazer has been a Fall staple of mine for the last few years and this year will be no different. Here, we have a blazer with diagonal pockets that pull in at the waist and help give definition to your shape. Great for those sometimes chilly mornings, but warmer afternoons. You can easliy remove it without the buk of heavy jacket in the not-quite-winter weeks that are Fall.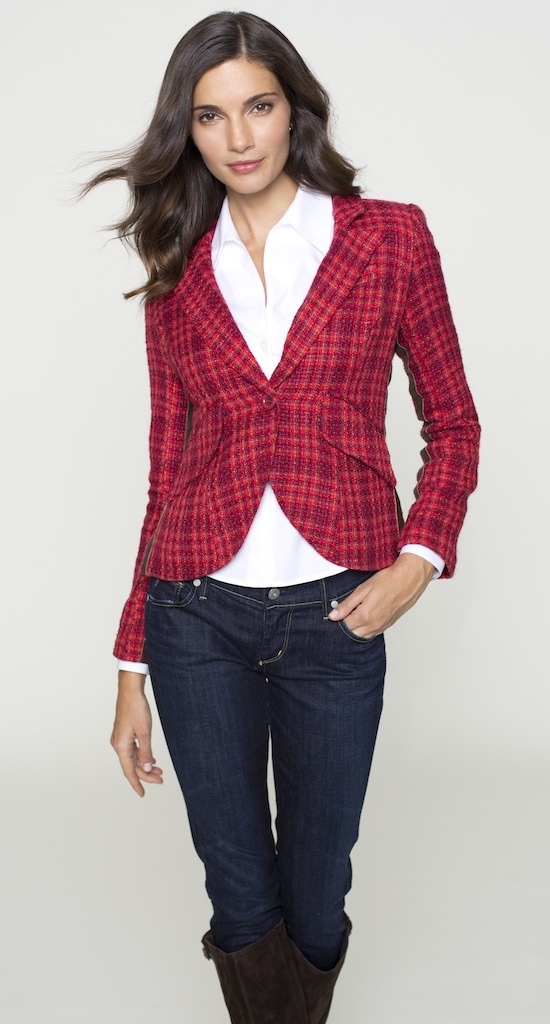 Blending her passion for painting contemporary artwork with her love of fashion, Katie Kalsi created a free-spirited brand featuring unique and innovative handbags with artisan-crafted, interchangeable straps in luxe leathers and colors. This native Tennessean resides and creates her bags and one-of-a-kind straps in Memphis, TN.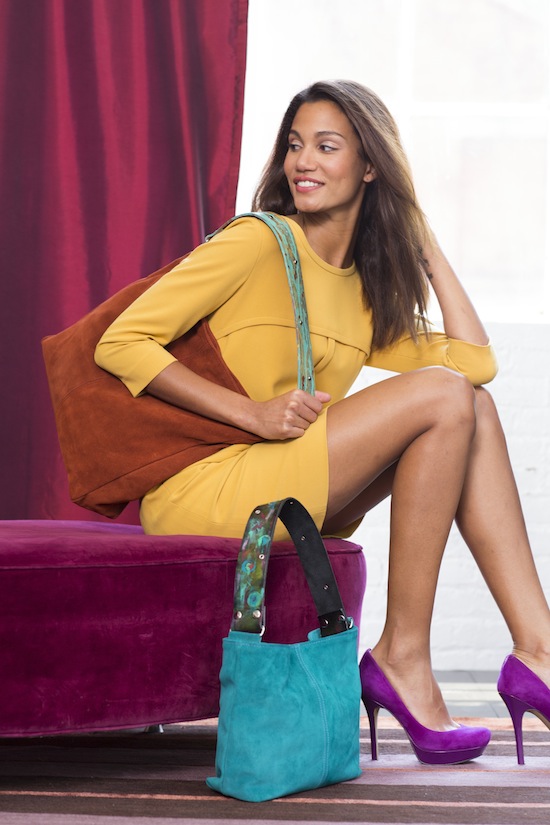 You can create a new look each time you change the strap. Katie Kalsi offers great suede and leather bags that are a perfect Fall accessory to add to any look.
Another great accessory for year-around is the metal collar.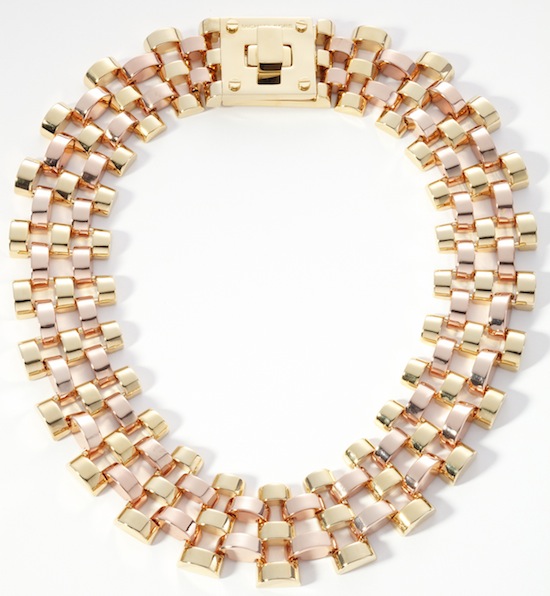 This piece by Kenneth Cole is definitely a statement maker and attention grabber.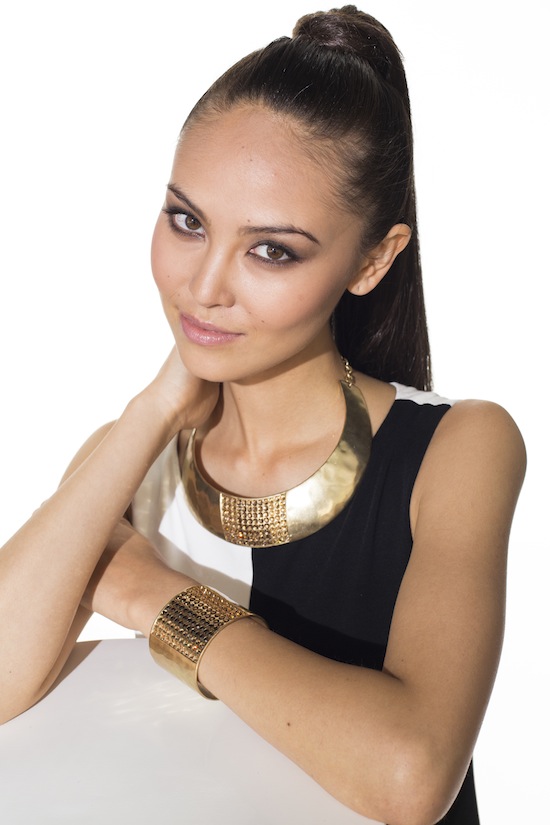 If you're not into jewelry quite that bold, maybe a Peter Pan collar is more your speed.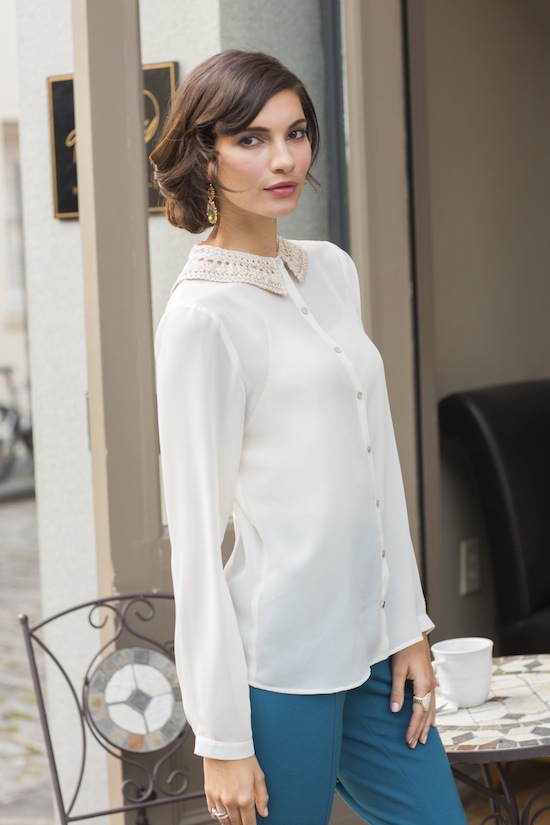 The embroidery provides a great frame for the face and works as an accessory. it's also a feminine take on a masculine detail such as the collar.
These are just a few great additions to look into for the upcoming season. For more Fall wardrobe inspiration visit http://belk.com
*For Nashville readers, Belk is Located at Cool Srings Galleria in Franklin, TN.