Did you know there are 900 churches in Nashville? These are the things Eva Franco and other fashion designers have to psychologically research when they target an area to sell their line. "Of course, if there are 900 churches in a city, I am going to think church dresses", states Eva. "I like to concentrate on the individual woman and where and they are wearing my line." And that she does and does it well with a collection that graces high profile shows such as "Glee" and celebrities in the heart of Los Angeles.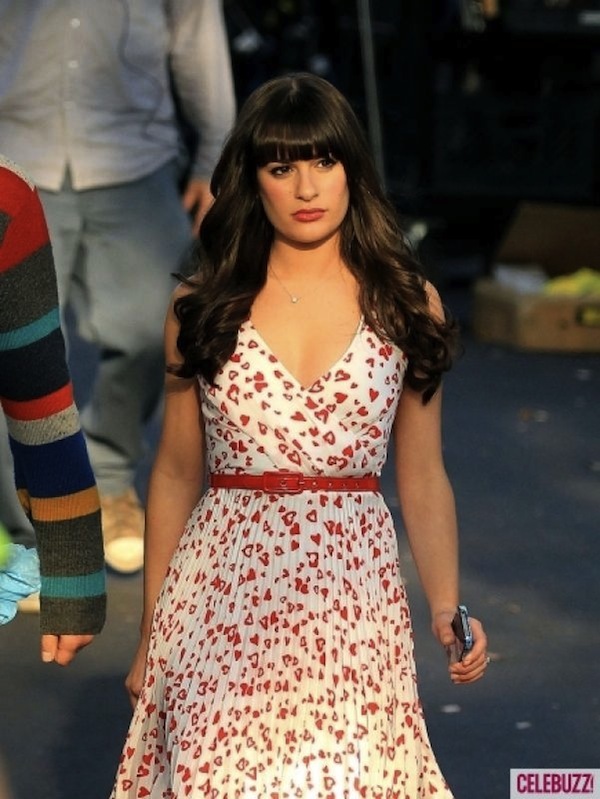 Eva Franco, an LA based designer and subscriber of WWD, also has her line grace the pages of such fashion magazines as "In Style and "Ok" and elegant shops such as "Plucky" in Nashville and Searle in New York City.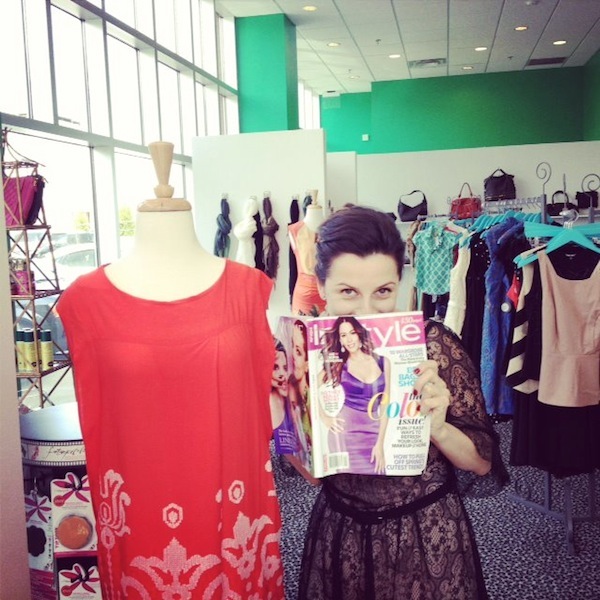 It didn't take long for her Liberty Dress in Blue Bell to be noticed in Nashville as friends and Fashion Show attendees approached me at her show, asking what sizes were left in Nashville at Plucky after the launch party.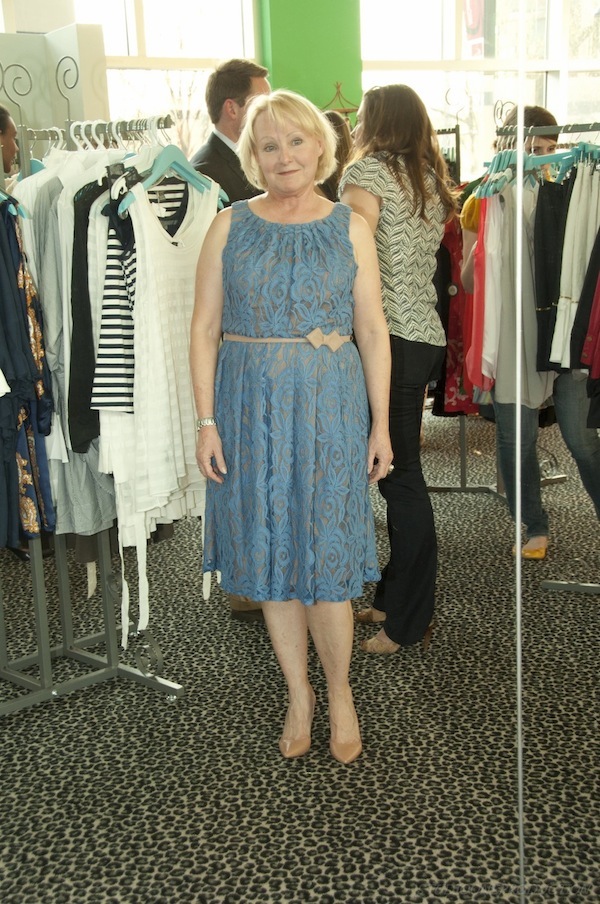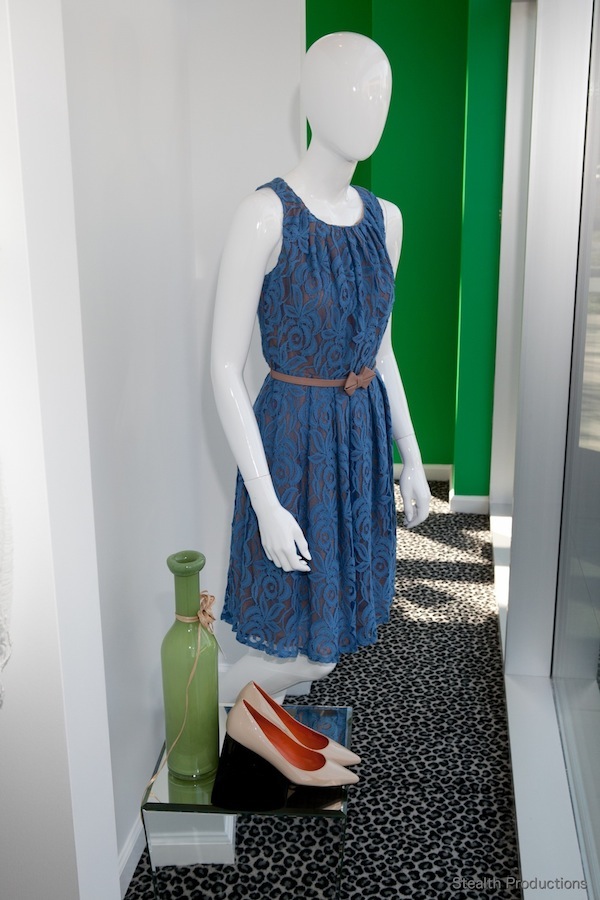 Some of my favorites from her line were also bought by my friends at her recent trunk show at Searle in Manhattan. Only a few blocks from my old apartment on 67th street, friends were gathered at her trunk show in awe of the uniqueness of her collection and original prints.
For example, her sunglass print, sheer organza was started as a crossstitch purchase from her favorite flea market.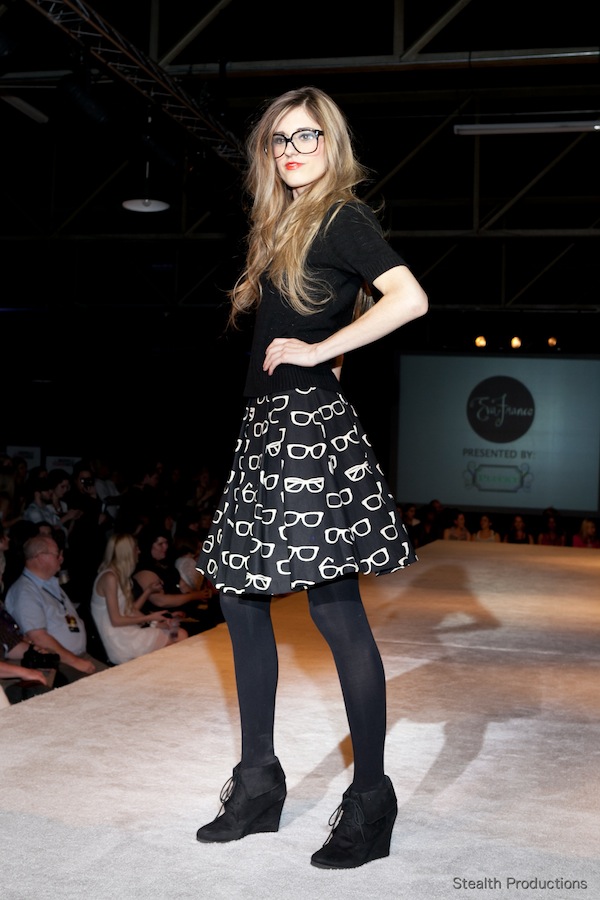 Eva is a true artist in her creations with her handmade dresses. Some are from vintage bedding and she appreciates her designer inspirations and her own favorite designers, such as Valentino. I think what impresses me the most about Eva, is the way she approaches her clients and makes certain that she is spending time in conversation with them.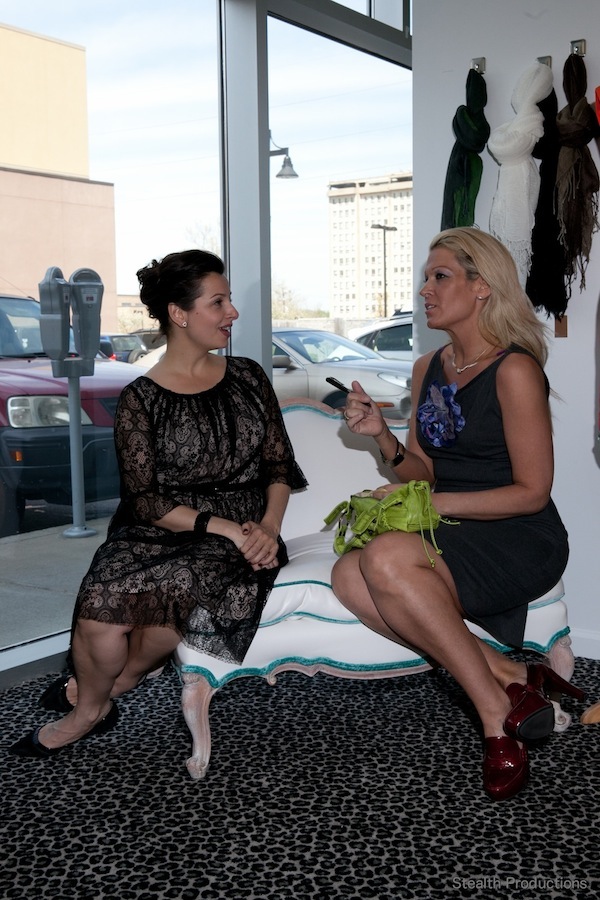 I watched her in Plucky's as she sincerely asked buyer's "What are you shopping for today?" and how could she help them style their complete look for the occasion. And again, with her buyer's in mind she gave me EXCLUSIVE information that she is opening a corporate showroom in NYC on 14th street (ahhhhhhh, the memories.....). Right in the heart of the meatpacking district near ALEXANDER MCQUEENS SHOWROOM, allowing her clients the opportunity to shop her elegant signature sillouettes and sophisticated styles that grace the runway.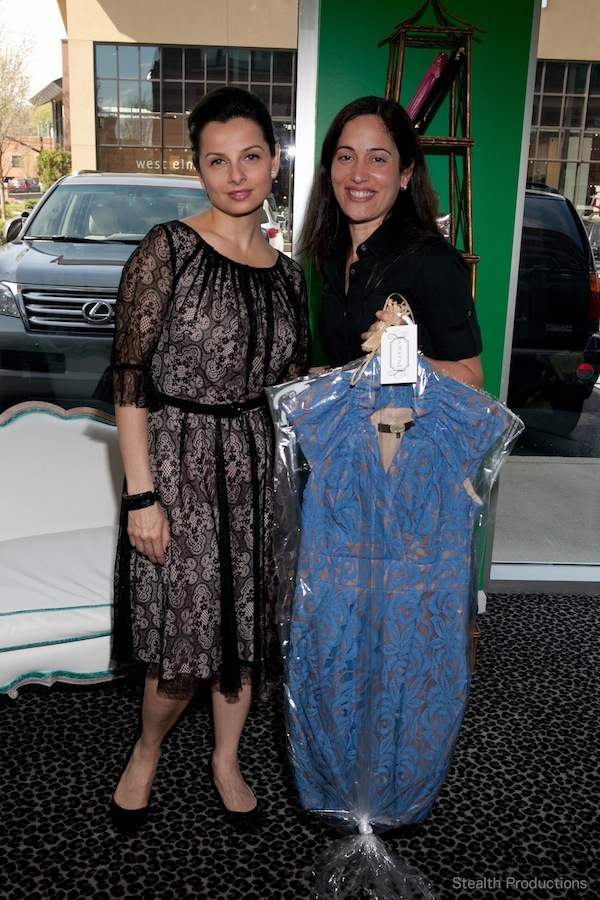 With so many styles to choose from like her, hot tropical print contemporary Eden Dress and her Japanese inspired, Angelica Dress-Kyoto, buyer's will be like a "kid in a candy store" at her new Manhattan Corporate Showroom.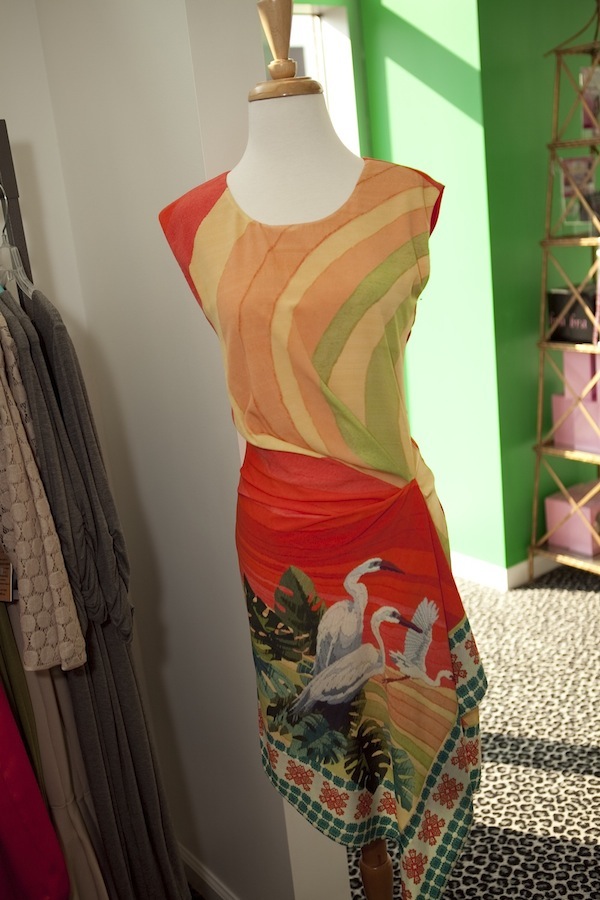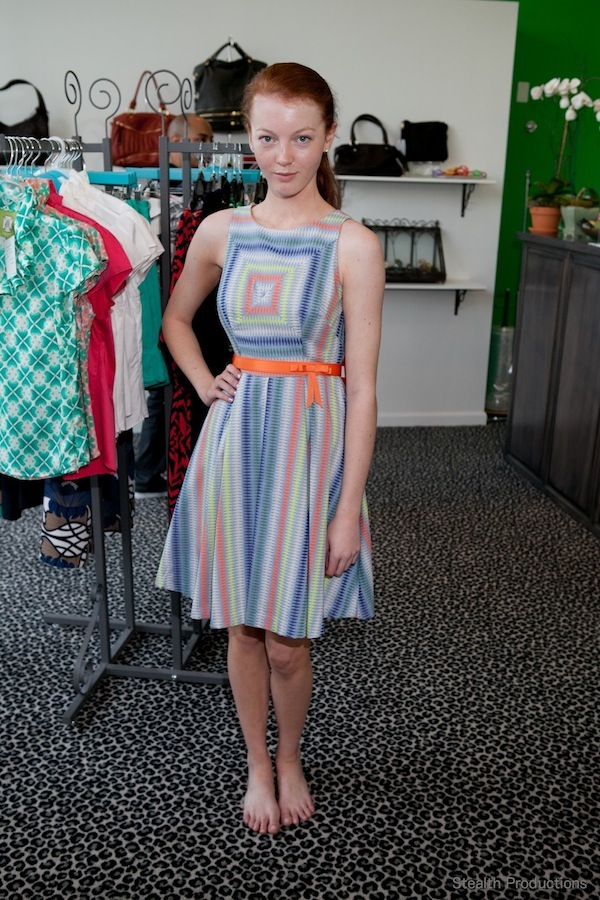 And speaking of kids, they very well could be a part of her future. "A children's line is quite possible for me during that time with that kind of inspiration," states Eva. But for now, each collection is her own sweet baby that she nurtures. And one more thing...did you know Eva Franco also used to be an actress? But we won't get into that. For fear we may have to get into that with me as well. ;)
See photos from the trunk show here