There was a captivating look of structure in each medium. Each part was designed to flatter the vessel inside with intentional construction. Am I talking about a Frank Lloyd Wright home? No, I'm talking about Mathieu Mirano's Spring 2013 Presentation at Lincoln Center.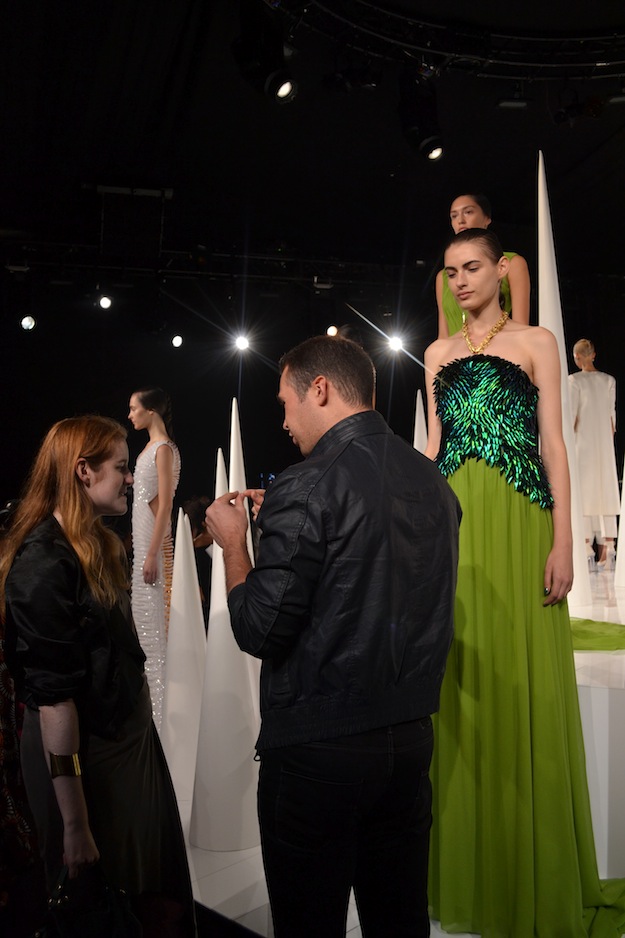 Mathieu Mirano's architectural eye was clearly used in the design of this collection. Each piece appeared as if it was designed specifically for the model with blueprint-like sensibility.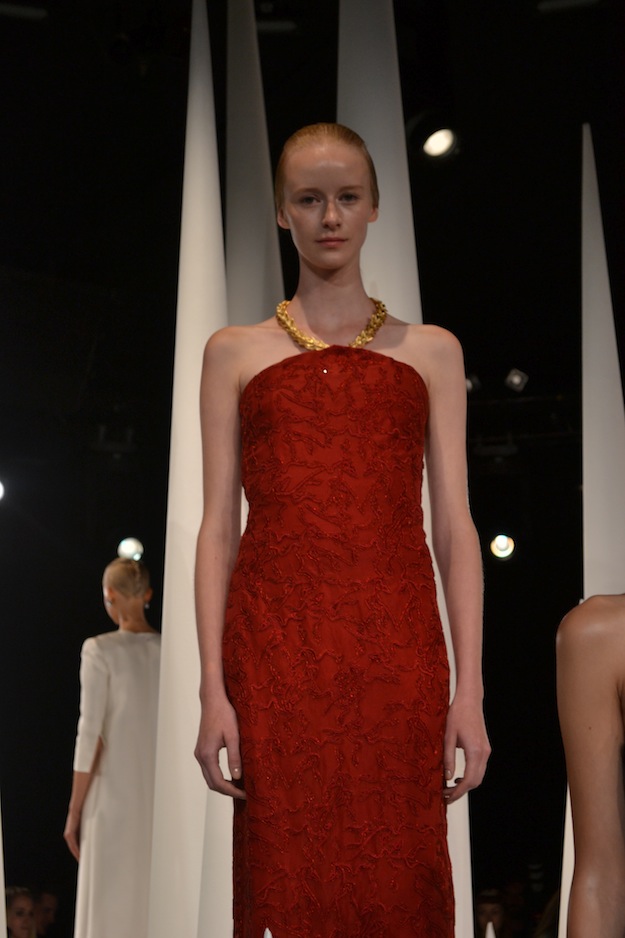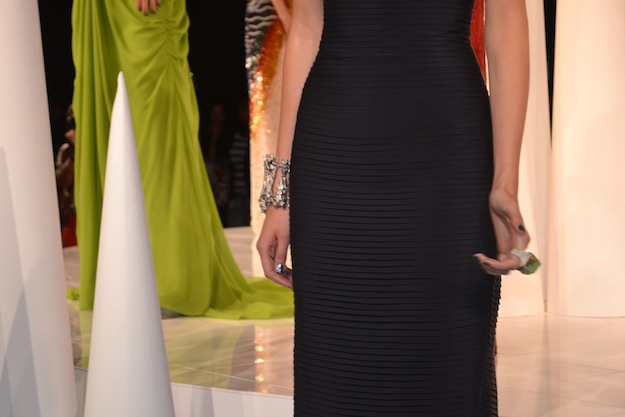 The blueprint quality of these designs reflected a sartorial flair. This fine tailoring is quite an achievement for this fairly new designer.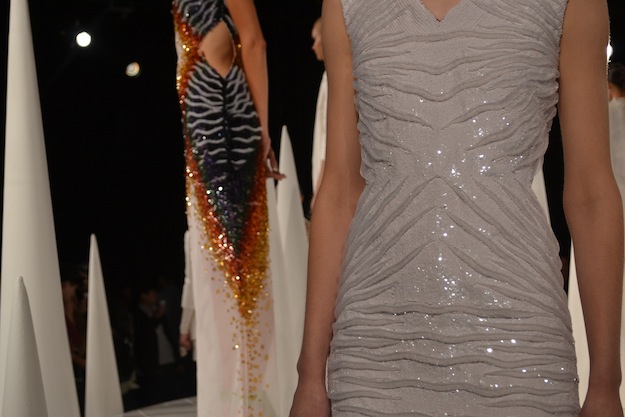 Mirano's focus on shapes that fit the body to a "t" make his collection easy to take in.
He flowed with, rather than struggled against the current. Mirano's designing "flow" allowed show goers to move from piece to piece with ease. Easy whites, warm oranges and silky snake prints kept the viewer both enchanted and engaged.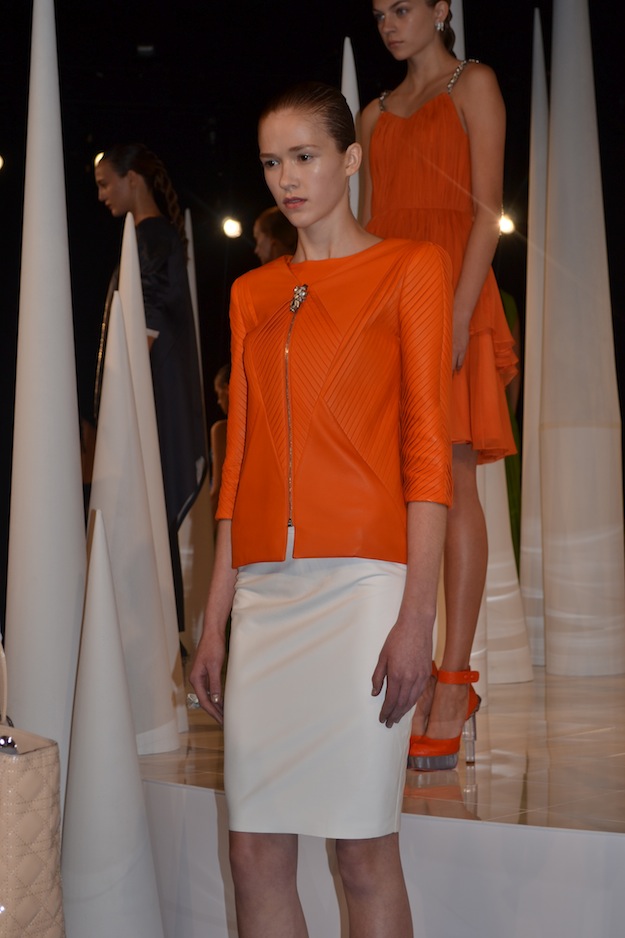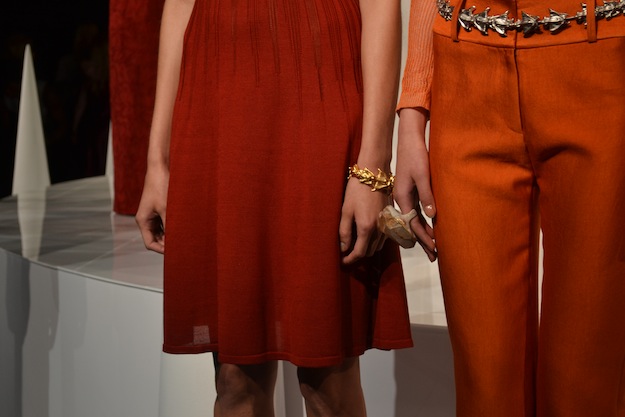 This collection's easy aesthetic was a nice break from the "in your face" fashions of Mercedes Benz Fashion Week.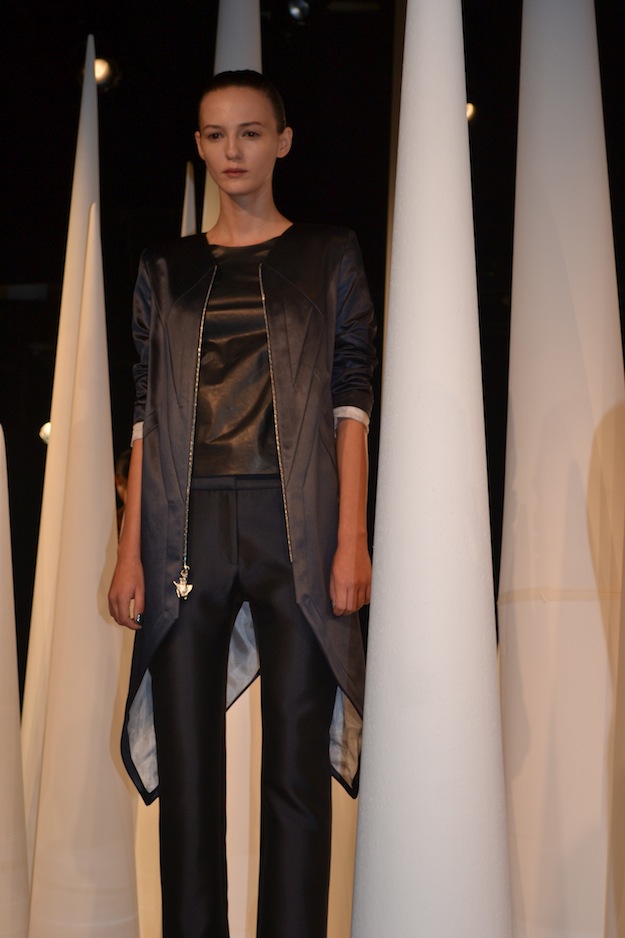 Easy pieces such as simple shorts, structured tanks and tailored dresses made Mathieu Mirano's collection among the most wearable ones I had seen all week.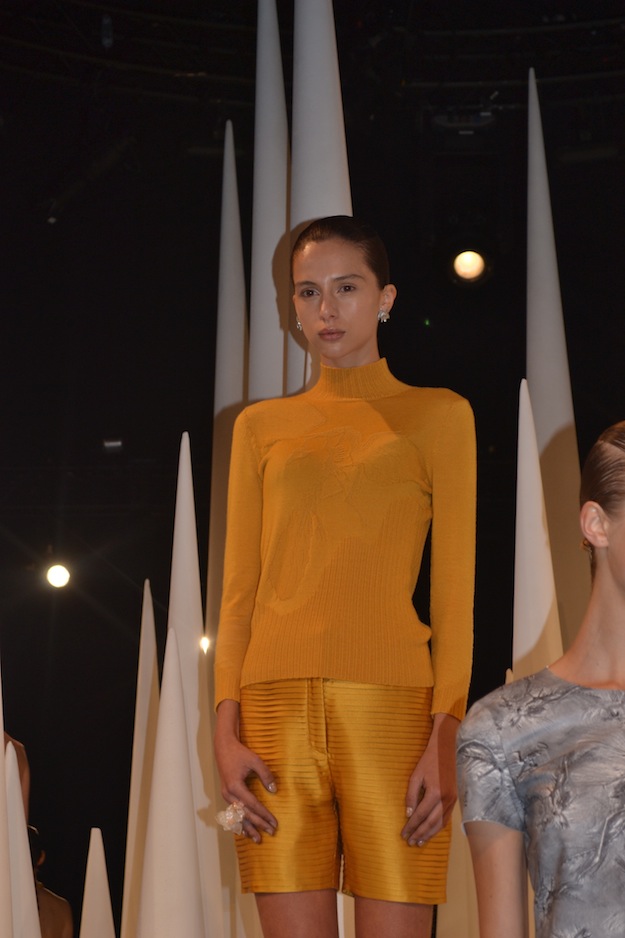 The Mathieu Mirano show was not void of the occasional surprise, however.
The evening gowns brought intensity and wonder. A bold streak of color met my eyes. Heavy beading and fabric patterning was used liberally. This was a smart move, a move that took the collection from wearability to red carpet in one fell swoop.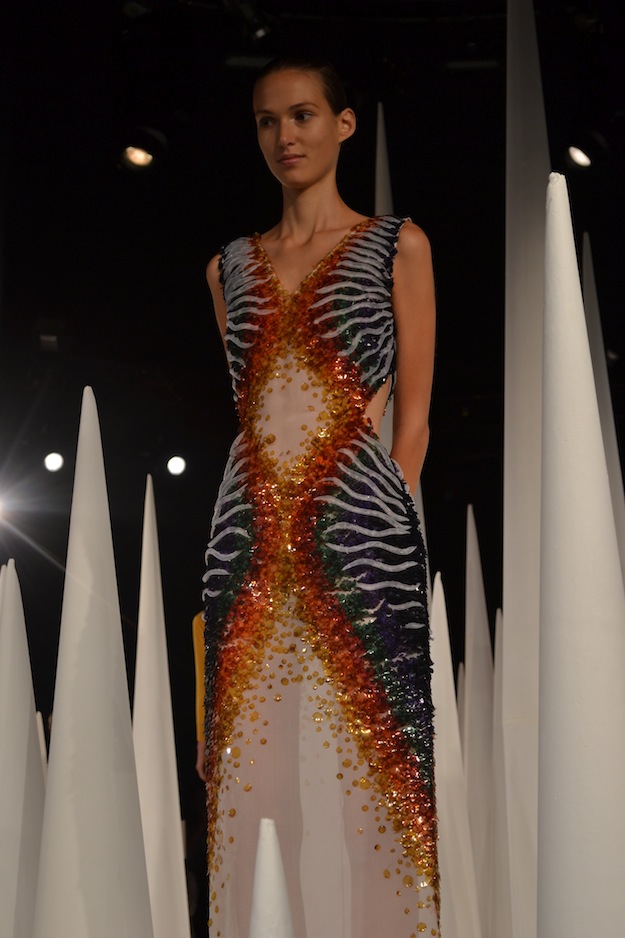 Mathieu Mirano is a name you will hear buzzing around this fashion season. This collection's chic sophistication will undoubtedly make the rounds from the racks to the red carpet in no time flat.