Crazy Hearts, Chasing Nashville, Private Lives of Nashville Wives......all reality shows based in Nashville. Well, I've got something even better....the reality of knowing you want to create, finding your passion, and headlining at a fashion week with your very first collection all in less than 2 years-with no degree or formal training in designing or sewing, but with much determination and willingness to take direction from a legend, this is Eric's story.
(Photography by Mark Rankin)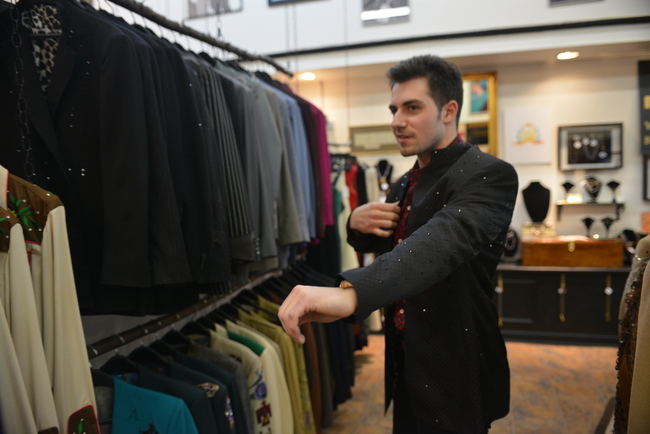 Originally from Lubbock, Texas, Eric moved to Nashville, Tennessee in high school. After graduating from Hillwood High School, Eric attended Emory University in Atlanta, Georgia and majored in Psychology with a minor in Spanish. After finishing up there in 2010, he took a year off to figure out exactly what he wanted to do with his life. And then in 2011 he got the awesome opportunity, through the Spanish government, to go to Spain and teach English.
While in his tiny village in Jaen Spain, he looked up to his closet one day an had an epiphany.... he wanted to be a clothing designer. Yep, just like that. After thinking of who he knew that could help him get there, he contacted his friend Jesse. You may have heard of her father. A guy that goes by the name Manuel, and has designed clothes for some of the most famous men of the 20th century. Yes, that Manuel, Manuel Cuevas- designer for Elvis and Johnny Cash.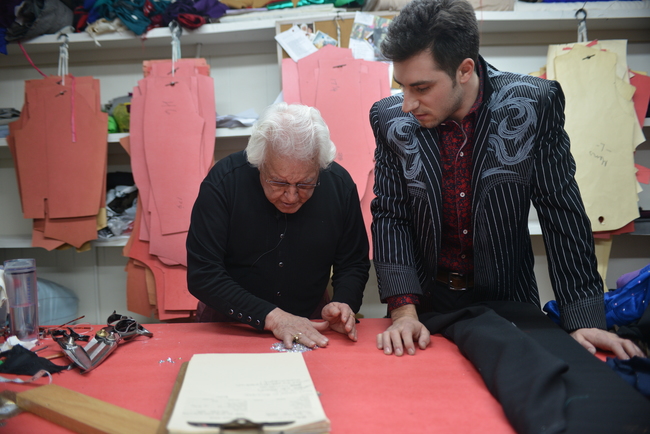 With no formal training, just led by the genius that is Manuel, Eric learned to sew and design in a matter of months. After a while, Eric started designing his very own looks. Eric has also worked under adored Nashville Native and recent Tennessee State Museum Costume & Textile Institute inductee, Otis James, making bowties and hats.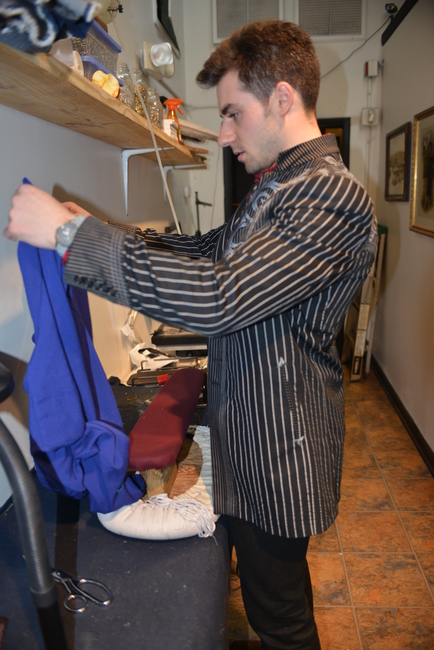 With favorite designers like Marc Jacobs, Ralph Lauren, and Tom Ford, it's easy to see why Eric is into classic, clean lines and structure when it comes to his own designs.
This first time designer was a headliner at
Fashion Week Alabama
(FWA) and will be showing at
Nashville Fashion Week
(NFW) on wednesday, April 2nd. That show is already sold out, but don't fret! NFE will have coverage and bring you all the magical moments from Eric Adler if you miss out.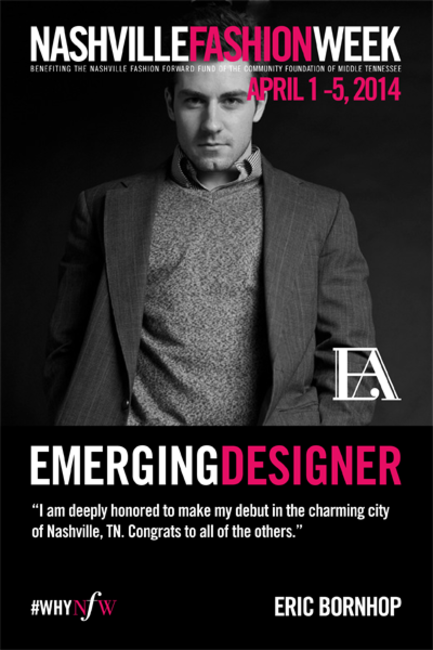 To learn and see more from this rising star in the mean time, visit
ericadlerclothing.com
Instagram: _ericadler
Twitter: _ericadler
Facebook: Eric Adler Clothing