July 21st gave way to another successful night for RAW Nashville with their MIXOLOGY showcase. Originated in Los Angeles, RAW has been supporting and showcasing local artists of all kind, featuring the work of local fashion designer, artists, photographers, musicians, and performers. Last weekend's MIXOLOGY featured designers were Kat Seaton, Shannon Talbott, Take Flight Crafties, and Julie Ann Mirse.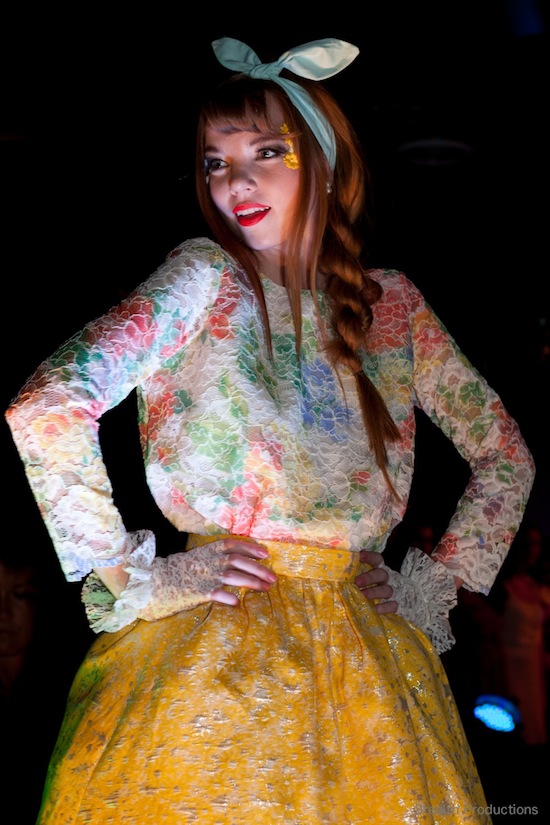 Now a senior at O'more school of design, Kat Seaton shows off her skill. Given her creations thus far, you can sense Kat's affinity for 1950's women's wear and that she has her classic A-line dresss down pat. My favorite look was this floral print skirt and blouse. I really like how she brought such a retro design to life with her use of color and eye catching patterns.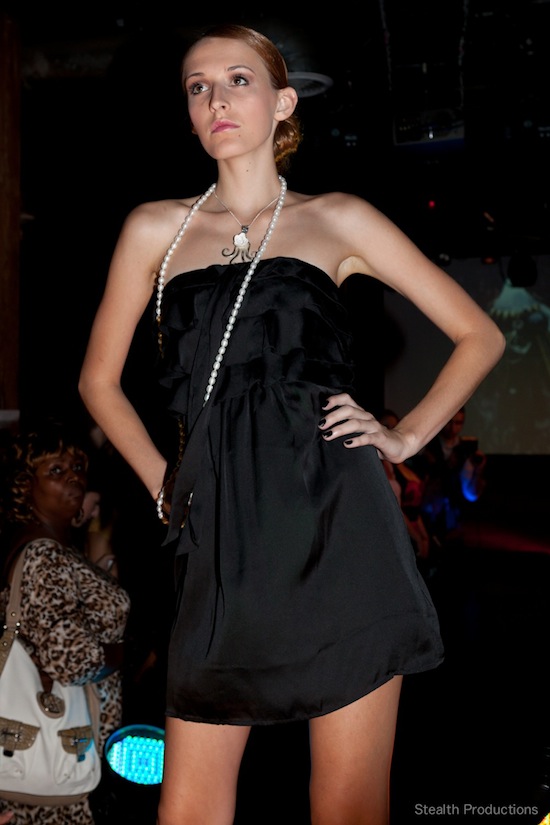 Sara Gideon and Trish McCavanagh are the artisan jewelry design duo that form Take Flight Crafties. Together, they specialize in custom metal works, specifically spoon and fork pendants. Each design is unique and carefully constructed, many being one of a kind. I loved this fork pendant necklace. The curling tines and flower give simplicity a conspicuous flair.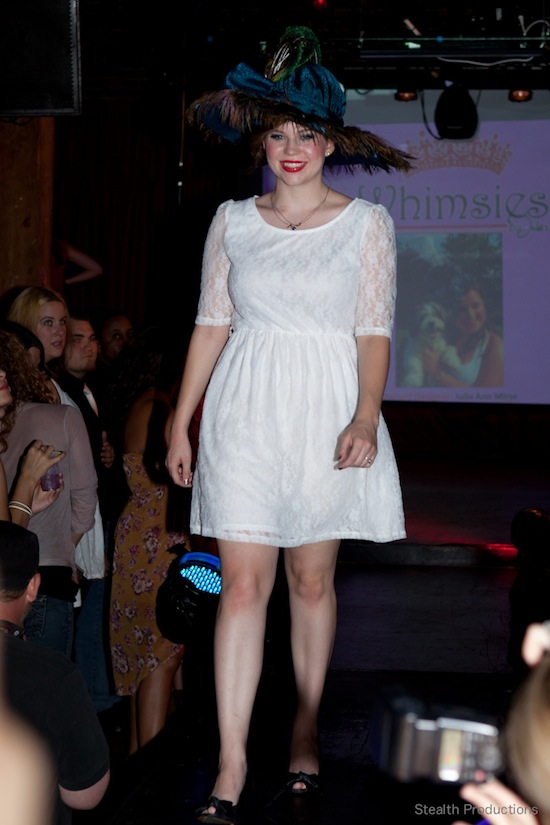 Created by Jules Mirse, Whimsies is a line of hand crafted fascinator hats and headbands. Jules says her designs are most inspired by the glamour and elegance of English royalty, and particularly Kate Middleton. I found this hat especially pleasing to the eye with its rich sapphire velvet, complemented by a beauiful peacock feather.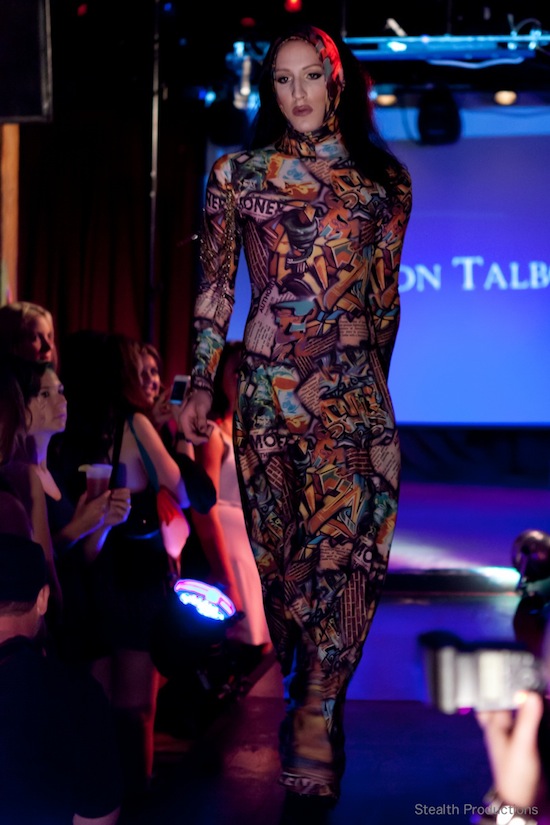 Shannon Talbott has been a designer for years, best known for her heavily detailed dresses. It is easy to see that Talbott creates her clothing to be not only fashionable but works of art. Her mentality is best represented with this floor length montaged gown. Not only is the print worth paying attention to, but the design as well. I love how the neckline extends into a head scarf, hood-like structure.

For a night of cocktails, fun, and some of the best local art in Nashville, don't miss out on the next RAW event, RADIATE, on August 16th at Mercy Lounge.
Check out photos from the show here and backstage photos here!!!