With locations in both Franklin and Nashville, Muse boutique has made quite a name for itself. I took a visit to the Nashville West End location and got to create looks using some of my favorite items I could find. Muse is known for having some of the most in-style clothing and accessories for prices that won't break the bank. Their floors are filled with the hottest dresses, pants, blouses, shoes, and bags with brands you won't find in the mall. No matter your preference, it's hard to find at least one thing you won't like at Muse.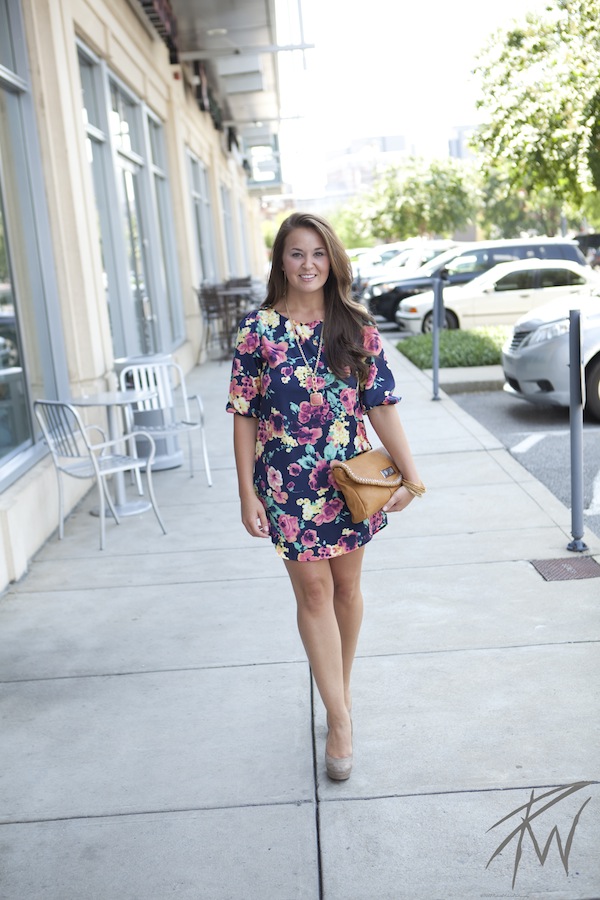 This floral shift dress was by far my favorite in the store. Our model, Logan, even bought it after the shoot. It was fun, flirty, and trendy, much like Muse itself. I most admired the print and comfortable fit. Not only that, but it has the ability to translate from day to night with ease. For a day look, I added a pink stoned silver necklace and orange bangles to play up the floral print along with a tan clutch. The look is great for a day out with friends. For the night, I'd suggest adding dark hosiery and a light blazer. For a more defined shape, add a waist belt.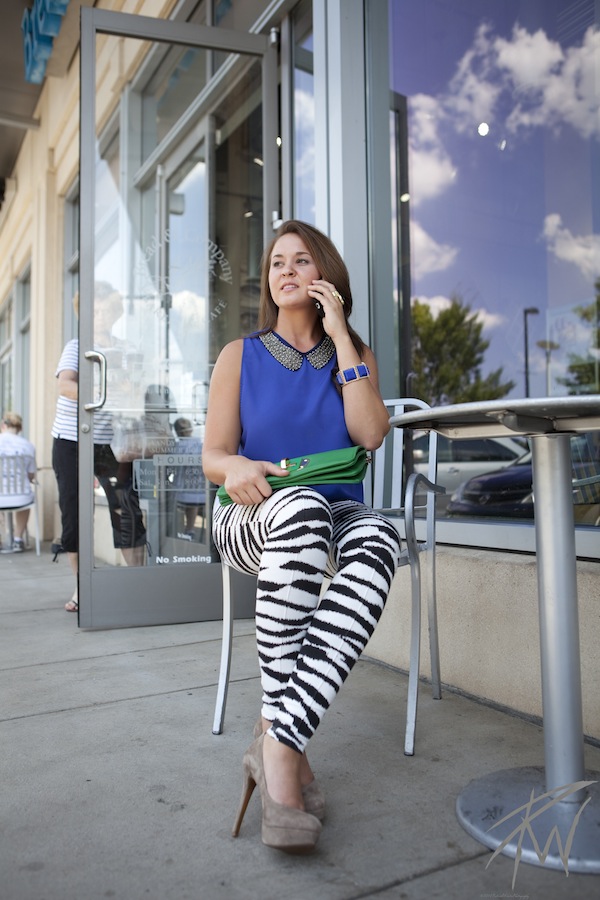 This time around, I wanted to go for something a little more wild. These zebra print pants practically jumped off the rack and found me. While using a bold print, I wanted to also incorporate bold colors. Being mindful of this year's biggest trend, I chose to do some color blocking with the blue blouse and green bag. I found that the blouses embroidered collar along with the matching blue bracelet helped to make sense of the look.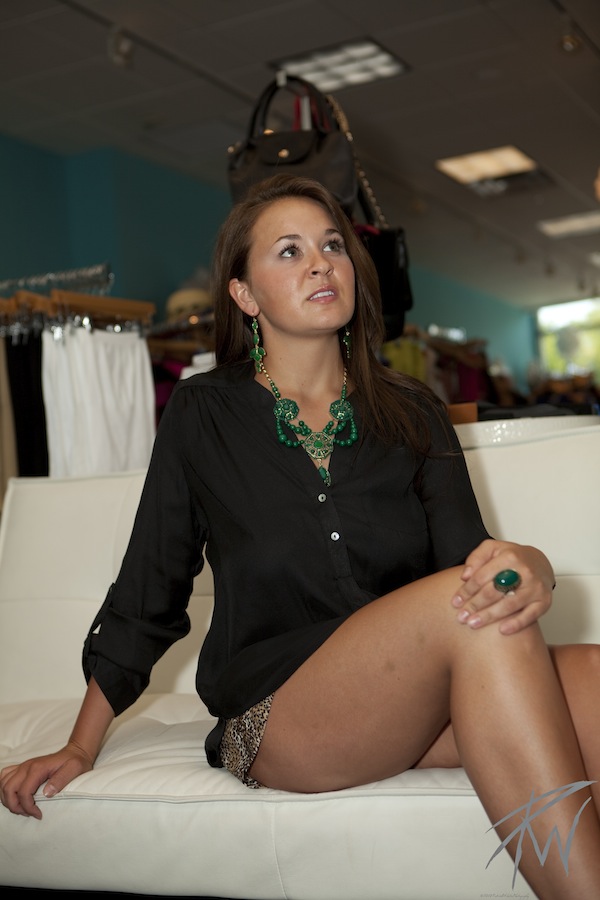 Muse has tons of stylish and unique jewelry and I wanted a look that would highlight some of my favorite pieces in the store. Just about all of the jewelry found at Muse incorporates color, making it easy for shoppers to find a piece to complement an outfit. This emerald necklace was the first to catch my eye. It's draping strands and multiple center pieces reminded me of traditional Lebanese jewelry, as did the earrings with their ornate shape and length. The matching ring with its large stone and bronze shank, I thought, was a great addition.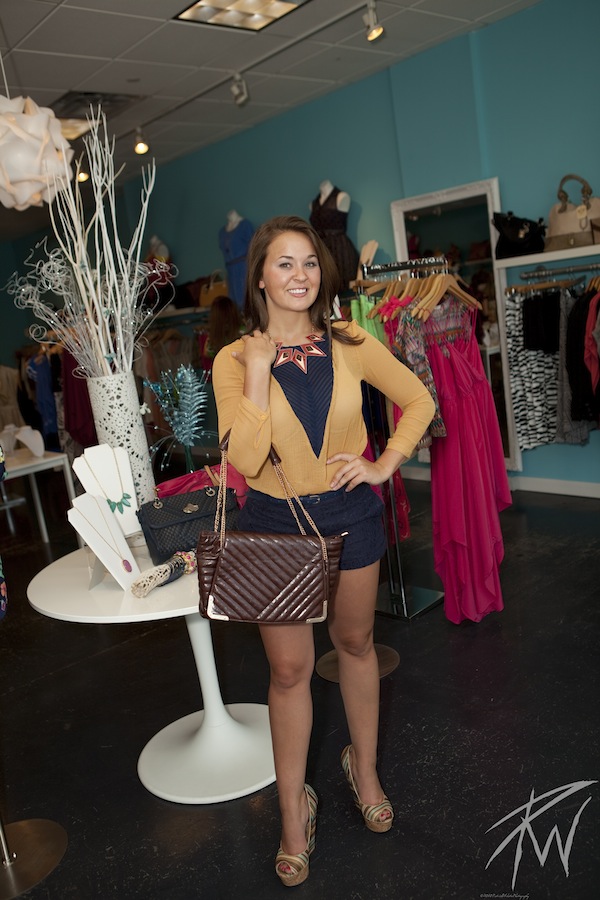 Looking for an affordable, stylish boutique with a great sales staff? Head to Muse boutique! Muse also offers styling and wardrobe consulting, if you're in need of a little help or have a special occasion to attend. A special thanks to their lovely sales associates whom I collaborated with on the look above.
Muse was recently awarded The Best Women's Boutique Award in The Tennessean's Toast of Music City Awards...for the Third Time in a row! Congratulations ladies!!!
Model: Logan Sparkman
Photographer: Patrick Webster