Our latest Style Profile lead us to Hemline, located in the Hill Center of Green Hills. Since its opening in 2007, Hemline has been giving shoppers the best of both worlds; the shopping experience of a small boutique with the big names of a chain. Not only can you find the a BCBG skirt and Free People blouse, but a Leona dress by a local designer. That's right. Hemline offers local designs too. The store's eclectic mix of designers and brands leaves very little left to be desired.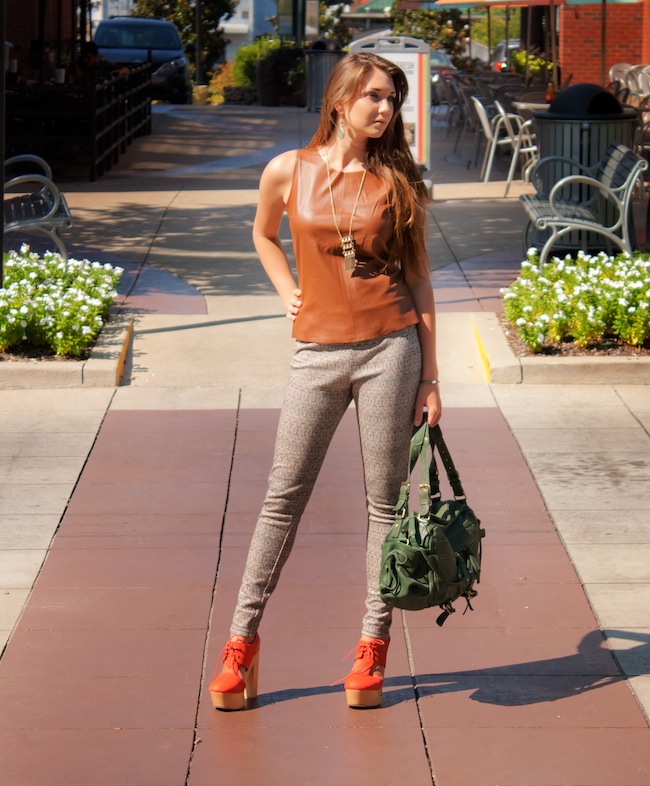 We all know how difficult updating a wardrobe can be, so I wanted to create a look that was perfect for this pre-Fall season but comfortable too. I thought these cropped diamond printed pants were great for the season and were super cozy. They were such a good fit, it was actually hard to find a size that did not look good. I ended up choosing one size too big to exaggerate the slightly dropped crotch.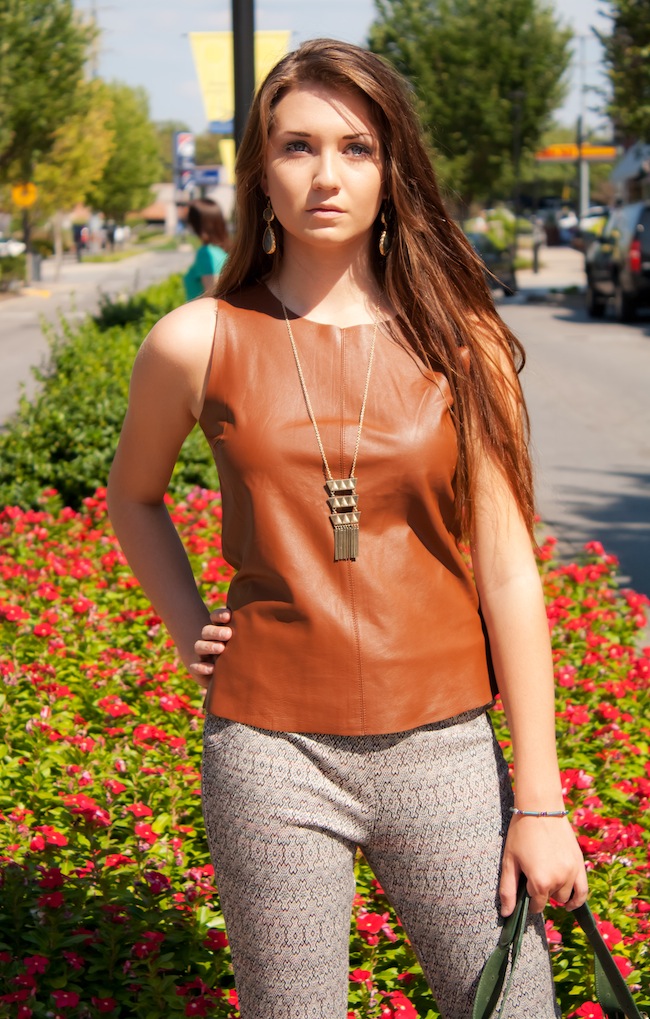 I found the leather canvas top provide a desirable balance of contrast and complement. The same idea applied to the color of the shoes and bag.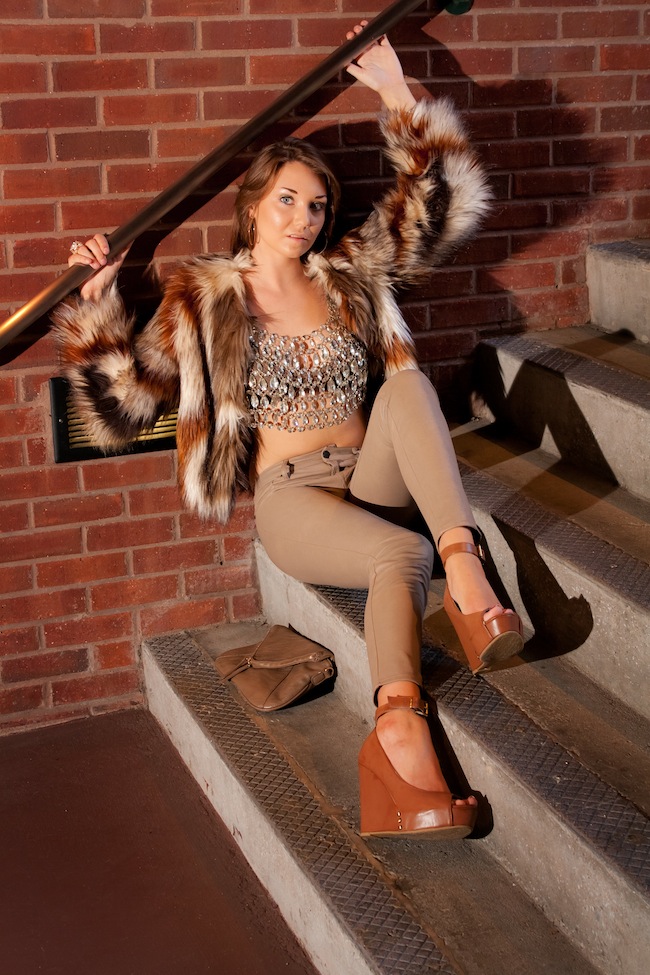 As I mentioned, Hemline has an eclectic selection. More so, however, is its ultra feminine and forward trending. These aspects, I couldn't help but take full advantage of with this look. It's very difficult for me to style something that I would not wear myself. As you may have already guessed, this look was created for all the impractical ladies, like myself, as well as a more editorial take.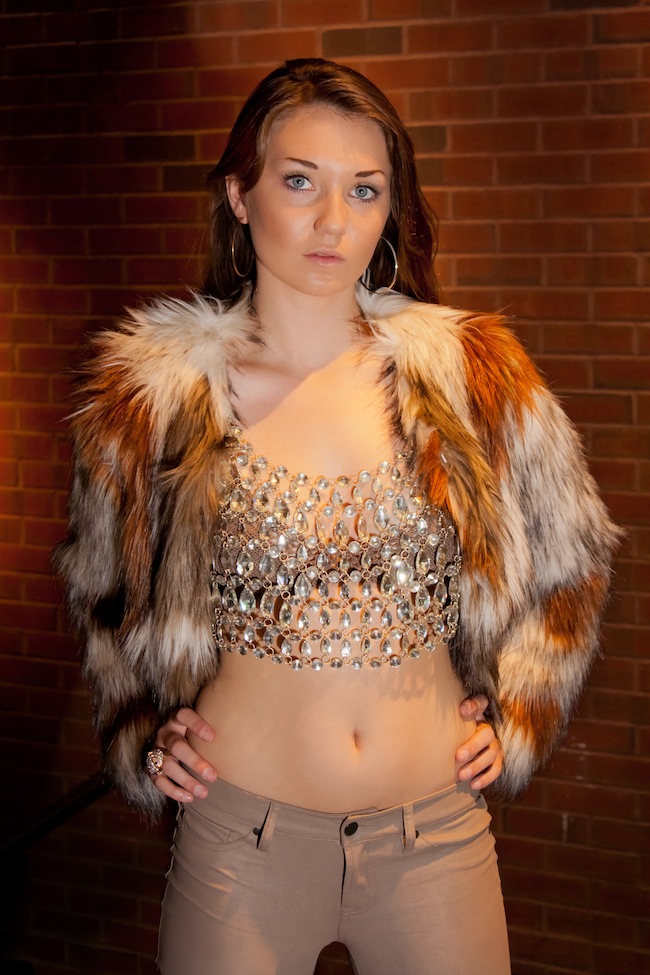 While shopping around, I could not help but stare at this chain linked jeweled top. Thus, the entire outfit might as well created itself. From the fur to the mismatched gold and silver hoop earrings, I could not tell whether it had been 2002 and I'd been standing behind JLo in line for the club. Glamour and impracticality is what being a girl is all about.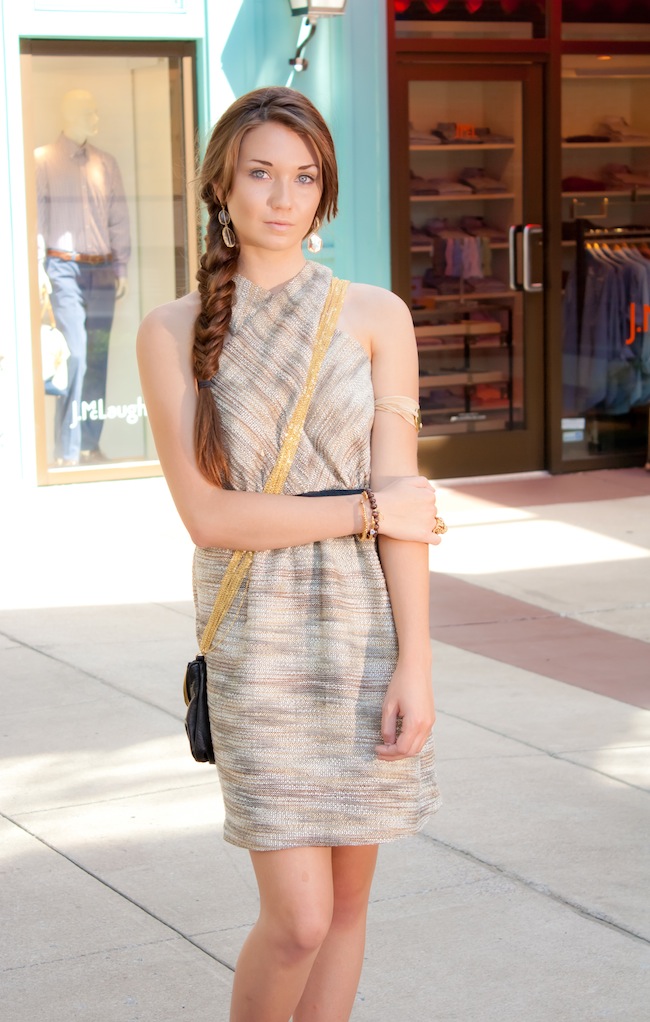 I usually have some sort of clear or pop cultural influence behind the looks I style. This was no different. So, if you ever seen Angelina Jolie in the movie Alexander, you have a little idea where I was coming from with this look. This dress harnesses both sexy and elegance with ease.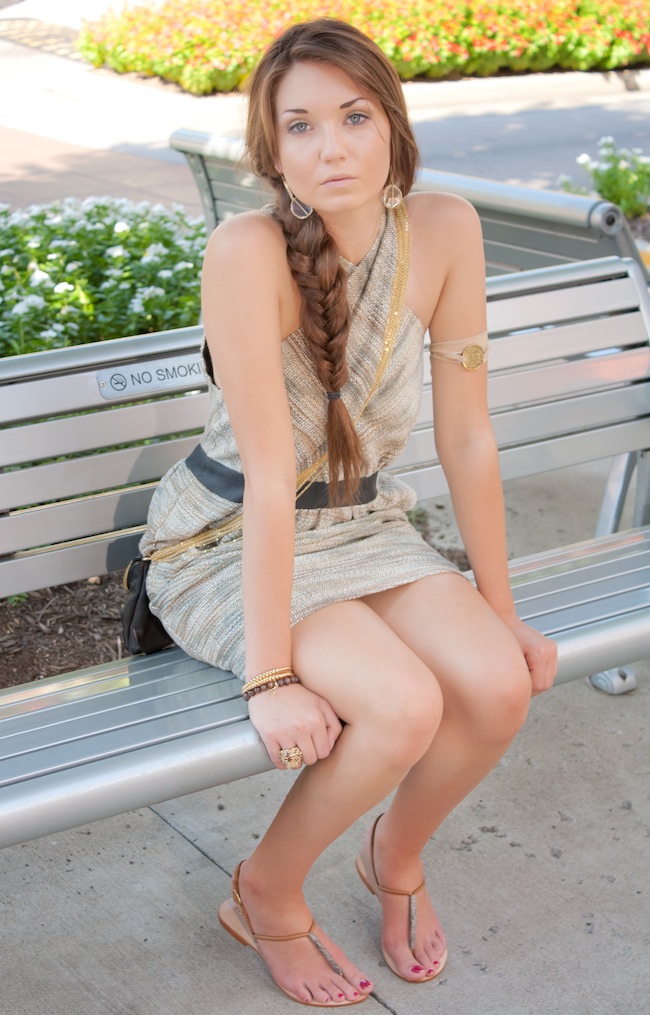 A Leona creation, this dress is a wonderful testament to the designer talent we've got here in Nashville. I most loved the crossed halter neckline. Please note Hemline's large and unique jewelry and accessory collection. The use of which, for this look, I was inspired by this year's Chanel Pre-fall. Hemline is the exclusive Nashville retailer of Leona.
After a long, hot, and gruelling summer, it's finally time for Fall. The seasons change, as does your wardrobe. One of the most apparent changes being its palette of color. This was the the very first thing I noticed on my visit to Hemline. Their collections had definitely made the seasonal transition. Everywhere I looked were warm browns, neutral shades, and TONS of texture. Leather, reptilian, and fur textiles are great additions to this years Fall closet, all of which can be found at Hemline.
Photography: Nathan Crowder
Model: Brittany Glasgow
Stylist/Hair: Kris Dailey