Have you heard the exciting news! Nashville Fashion Week 2011 alumnus T. Rains is returning for a second year to NFW 2012 and there are two newbies to this year's roster- Eva Franco & Versace!!!
If you attended Day 2 of last year's NFW, you'll remember sitting in the chilly Arcade, anxiously awaiting the start of the show, as there was a big name showcasing that night-Betsey Johnson! After her collection was shown, there were some who decided that they would leave before seeing the last collection of the night, and boy do I feel sorry for them. Next up, was the incomparable T. Rains. From the moment the first model hit the runway pavement, there were ooohhhs and aaahhhs and jaw drops.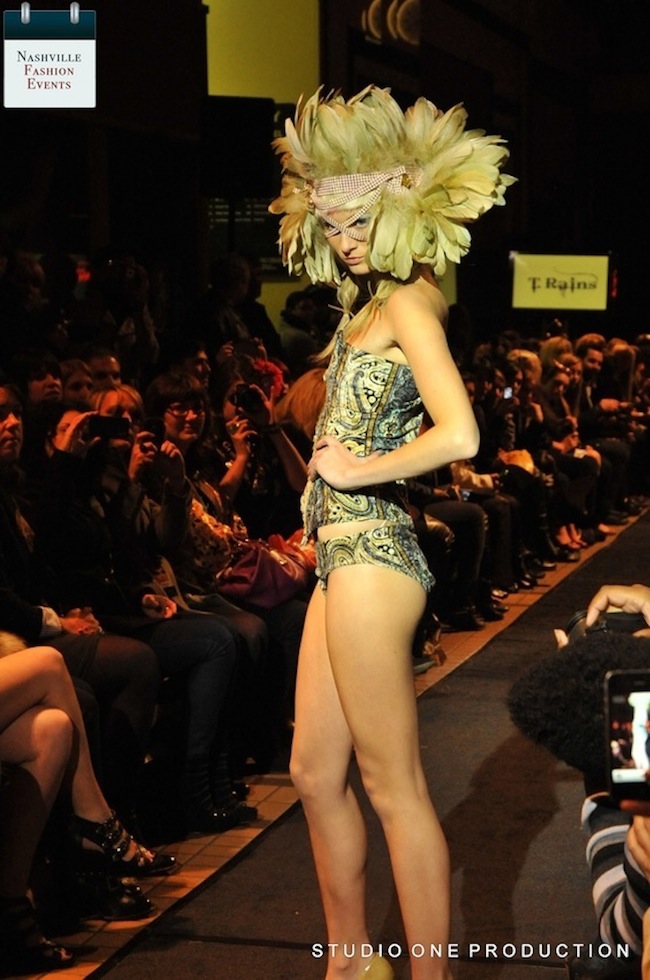 It was evident that although Betsey Johnson was a sensational hit, T. Rains would become the sweetheart of the evening and a definite favorite of the night. As the rest of his looks continued to roll out-the elaborate headdresses, exaggerated rips and tears, not only in the clothing, but also in the cowboy hats that adorned the guys, and the odd mix of materials- the line kept the audience wondering what could possibly be next.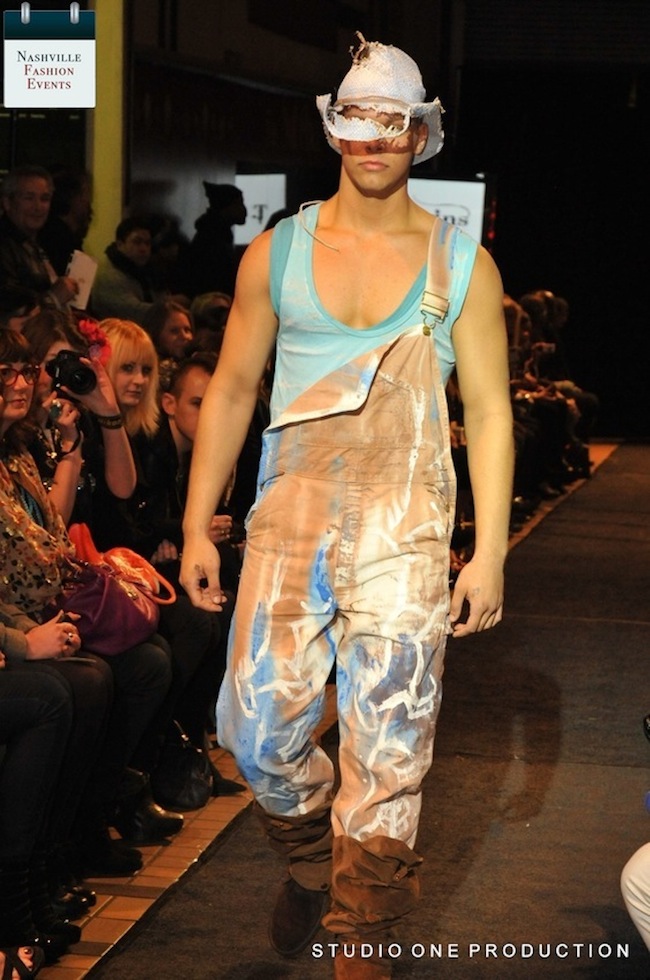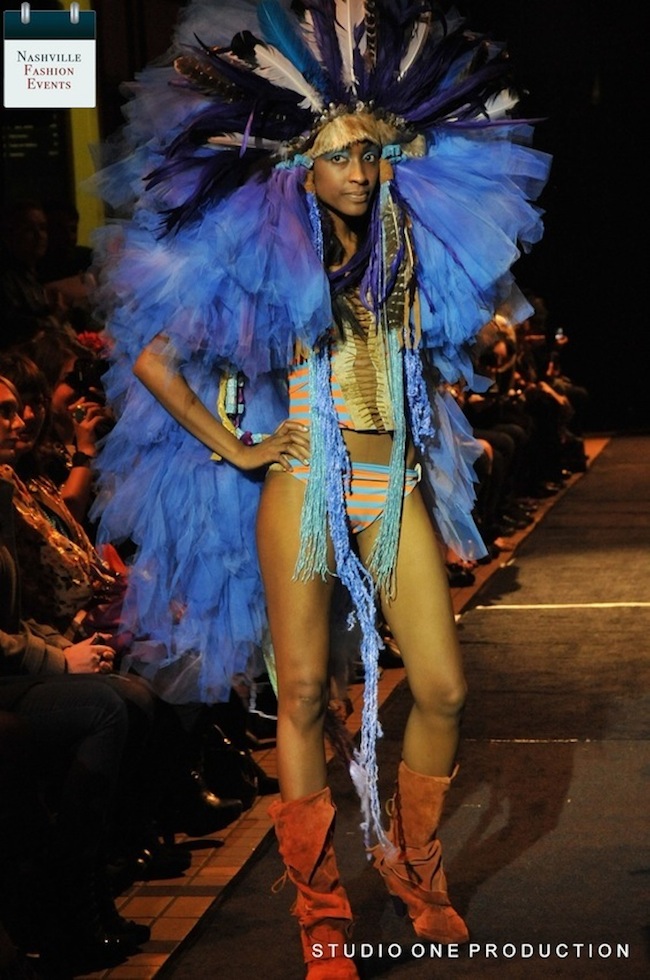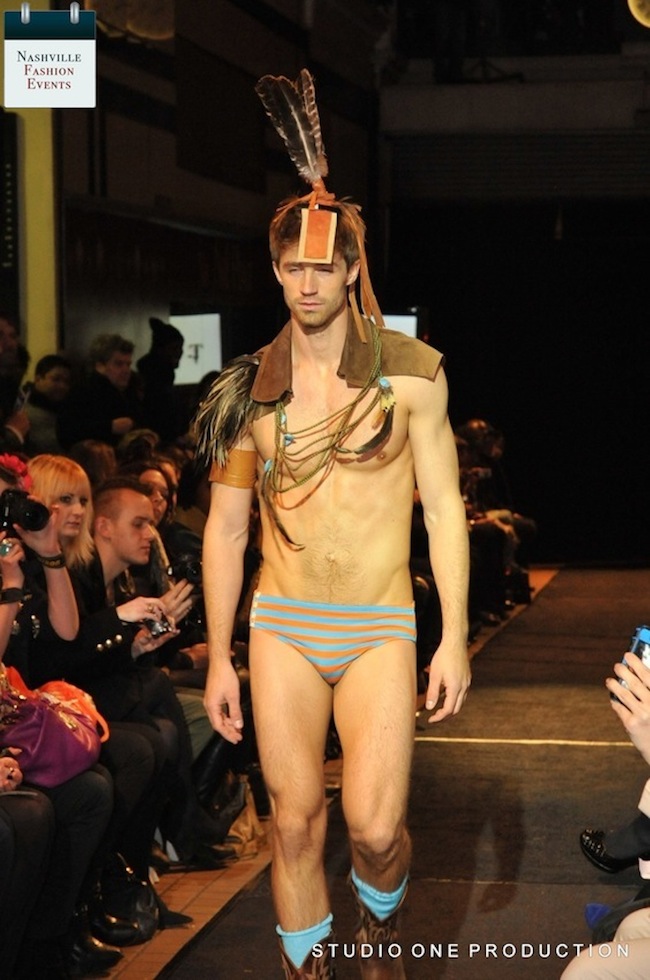 Well, remember how I mentioned there were sometimes an odd mix of materials....yeah....how do you feel about flannel and sequins on the same garment?! I know right....I thought the same thing you're probably thinking....but it turns out it was my favorite look of the night!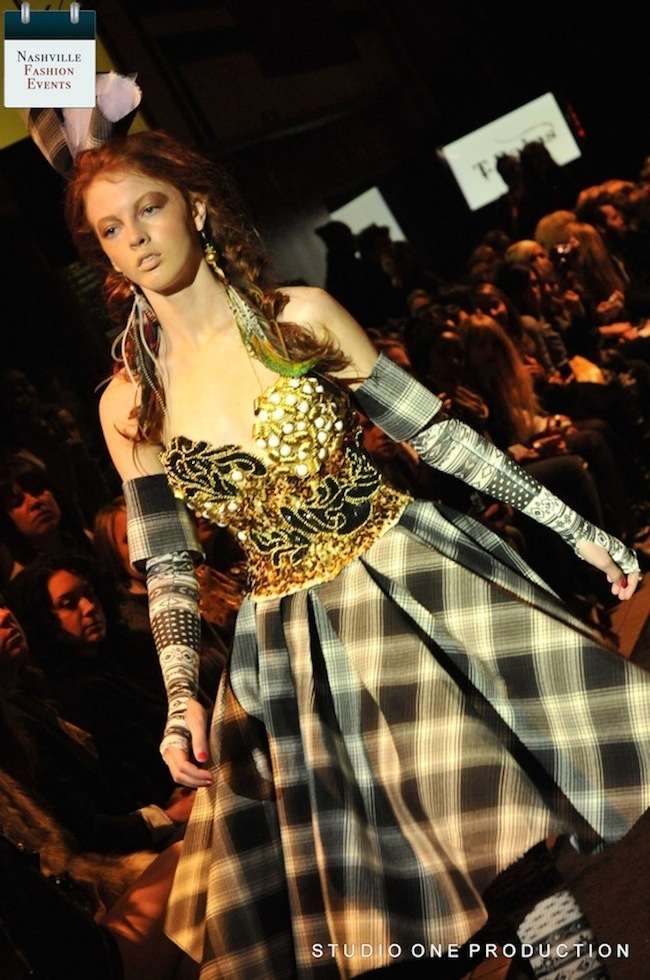 So, I'm definitely looking forward to his return to see what creative and unique looks we'll get this time around! Traver Rains was gracious enough to allow our contributor Aria Cavaliere to interview him after his showing. (Video of the interview and runway show here)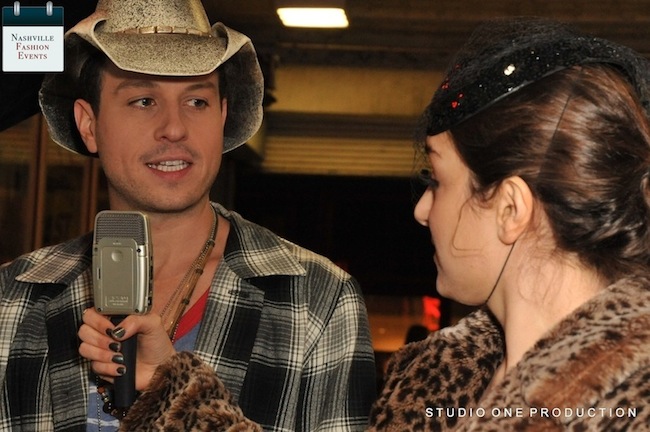 He was such a personable and down to earth guy....even being patient with us as we worked through technical difficulties with our video camera:/ So while our videographer figured it out, I had our photog snap this shot of us. (P.S. My dress is Bestey Johnson from Parlour Vintage....just in case anyone was wondering!) I just know he's gonna knock our socks off.....once again!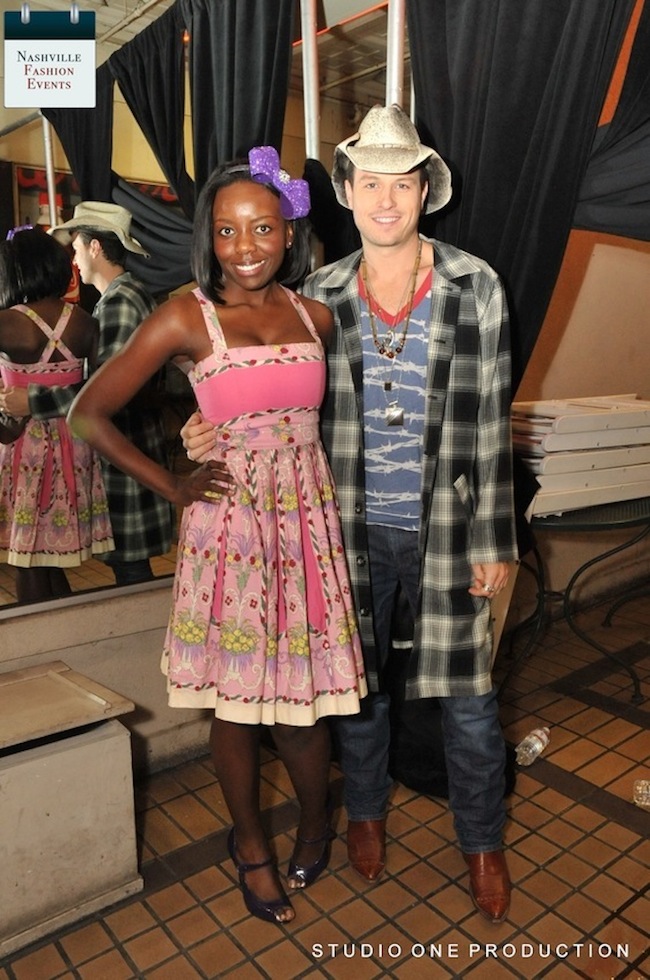 Traver Rains returns with his T. Rains line on Tuesday, March 20th at Marathon Music Works.
Eva Franco makes her first appearance at Lexus Nashville Fashion Week this year on Wednesday, March 21st at Marathon Music Works.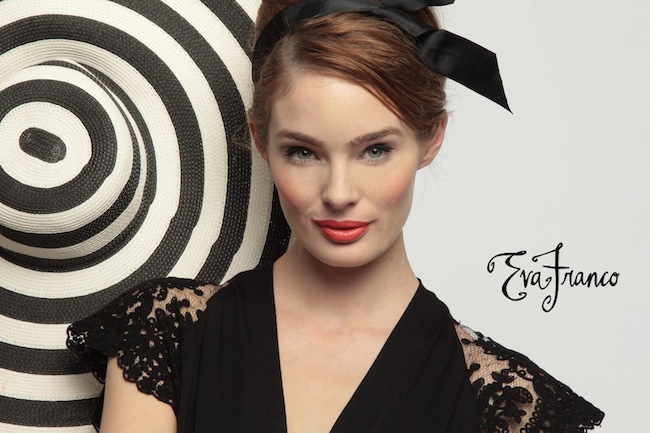 Born and raised in Transylvania, Romania (but of Hungarian heritage), Franco's passion for designing helped her express herself as she communicated with her American peers. After graduating from the Fashion Institute of Technology, she went to Paris and continued her education as a design assistant for Etienne Brunel. Franco credits her range as a designer to the time she spent learning Etienne Brunel's organic process of clothing making. The Eva Franco brand is in over 800 stores domestically and internationally. All of Franco's clothing is made in Los Angeles, where the company is based.
Celebrities such as Tasha Smith, Lauren Conrad, Lea Michelle, Sara Ramirez, Nikki Reed and Angela Lindvall have been seen rocking Eva Franco, just to name a few.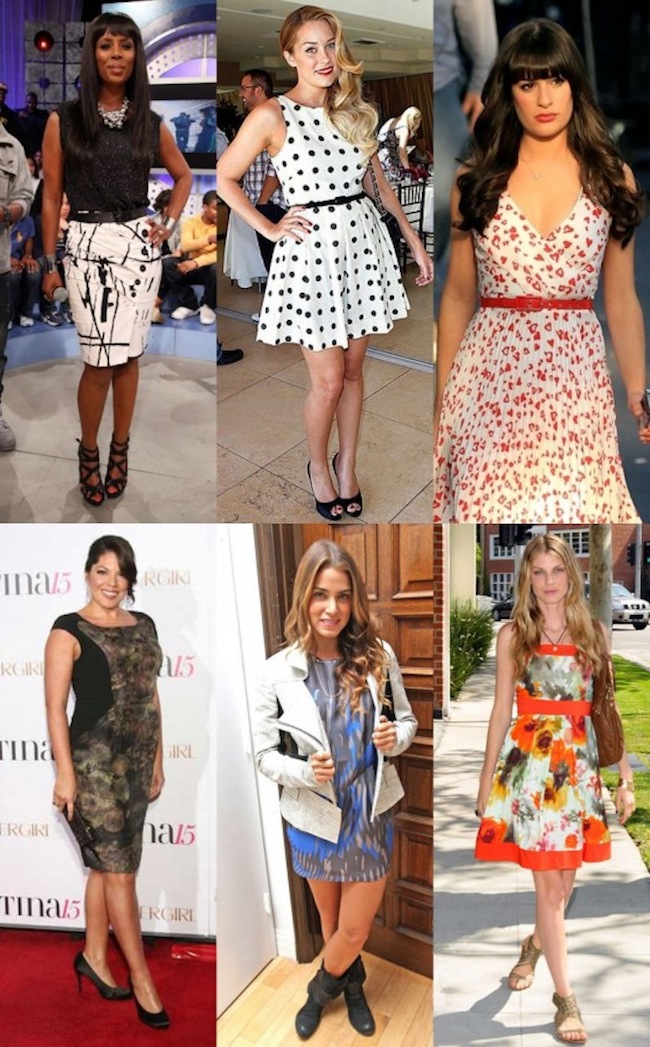 (Photo collage courtesy of rsrlondon.com)
On Friday, March 23rd, the Versace Collection will close the evening runway show with both men's and women's looks at Nashville's historic Parthenon in Centennial Park. Part of the legendary Versace brand founded over 40 years ago by Gianni Versace, the Versace Collection traces its origins to 1991 with a range initially intended exclusively for men. In 2009 under the creative and stylistic direction of Donatella Versace, the Versace Collection for women was launched. Longtime local Nashville clothier Levy's, in business for more than 150 years and one of Nashville's first fashion entrepreneurs, is presenting the Versace Collection.
As I'm sure you're aware, countless celebs have worn Versace over the years, but most of you probably best remember when Jennifer Lopez wore "The Dress" to the Grammy's in 2000. The see-through, silk chiffon dress with the thigh high slit and below the navel plunge is currently on display at the Grammy Museum in Los Angeles.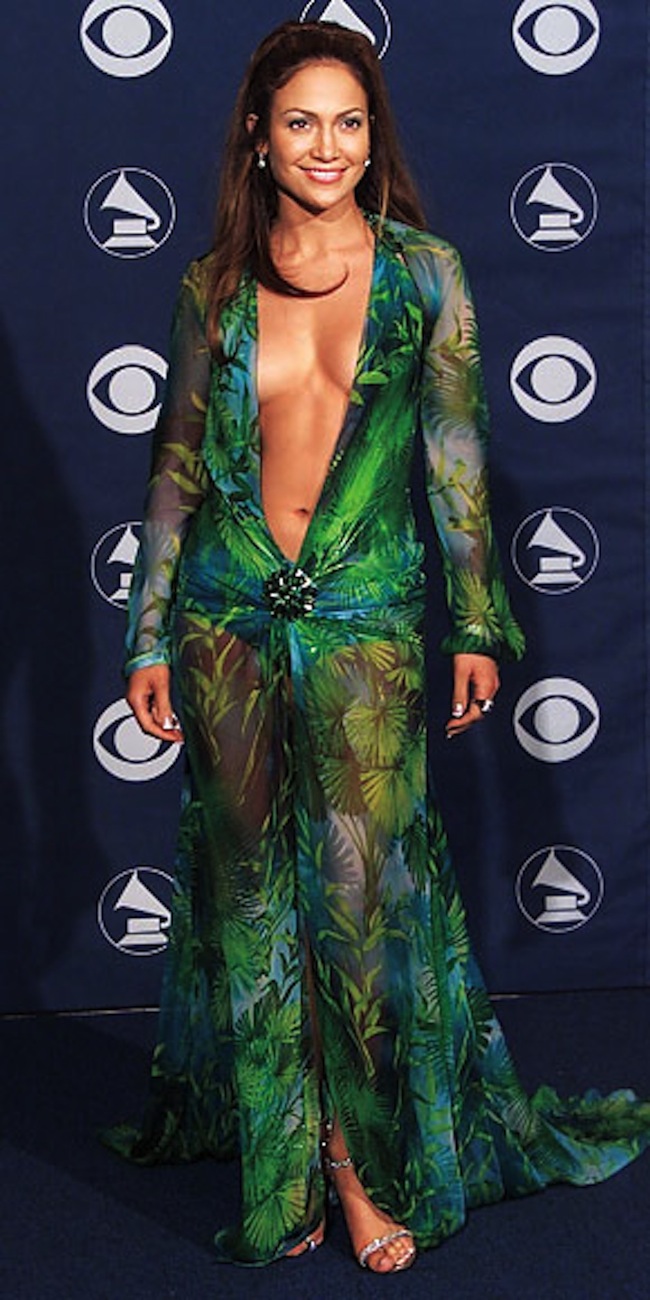 Also, men celebs are huge fans of the brand as well. Ryan Kwanten of 'True Blood' fame was spotted wearing his nicely fitted Versace suit to a Versace Spring/Summer 2012 menswear fashion show last June.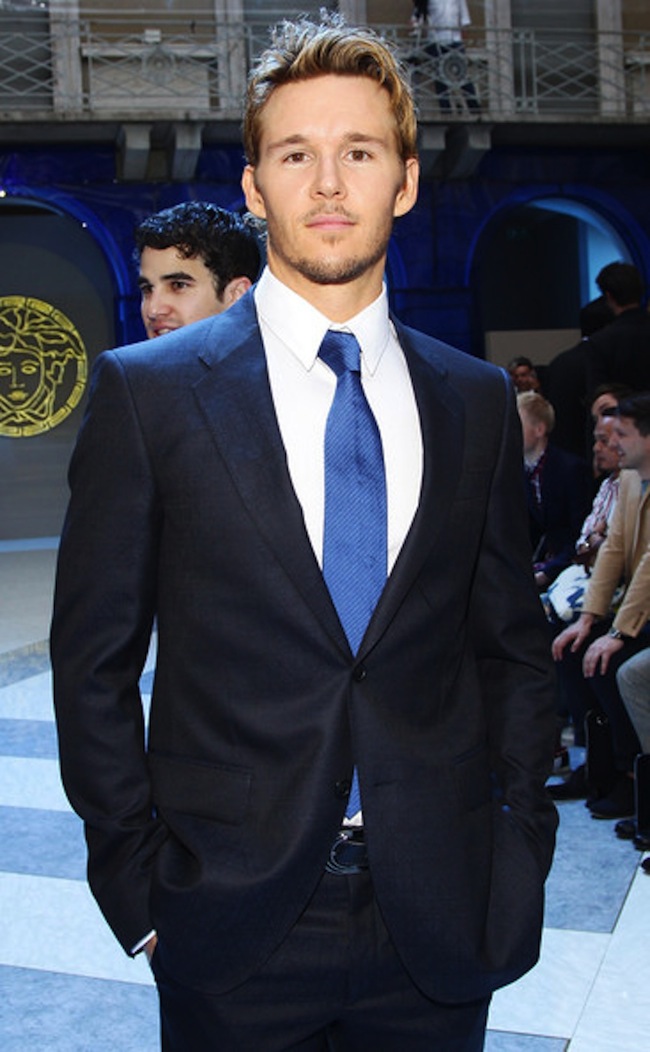 T. Rains, Eva Franco, and the Versace Collection join Randi Rahm in the current announced line-up for Lexus Nashville Fashion Week. Additional designers will be announced as they are confirmed. We will definitely inform you as other confirmations and announcements are made.
Get your tickets to Lexus Nashville Fashion Week 2012 NOW!!!