Nashville Fashion Week 2012
A week long celebration of fashion that is so spectacular we had to provide the most extensive coverage we could. Throughout the following days we will be publishing video, photos, and articles that our contributors put together throughout this magnificent event. Check back to this page daily for more content.
Plucky Launch Party
Writer:
Melinda Nowers
- (
See all articles from Melinda
)
Category:
Event Coverage
Written On:
March the 27th, 2012 @ 06:56PM Central Time
I don't know if Elizabeth Broyhill has ever had to be plucky or not (meaning determined in the face of difficulties) but I bet that word can certainly be used about her. Plucky is the name of her new store in Hill Center in Green Hills.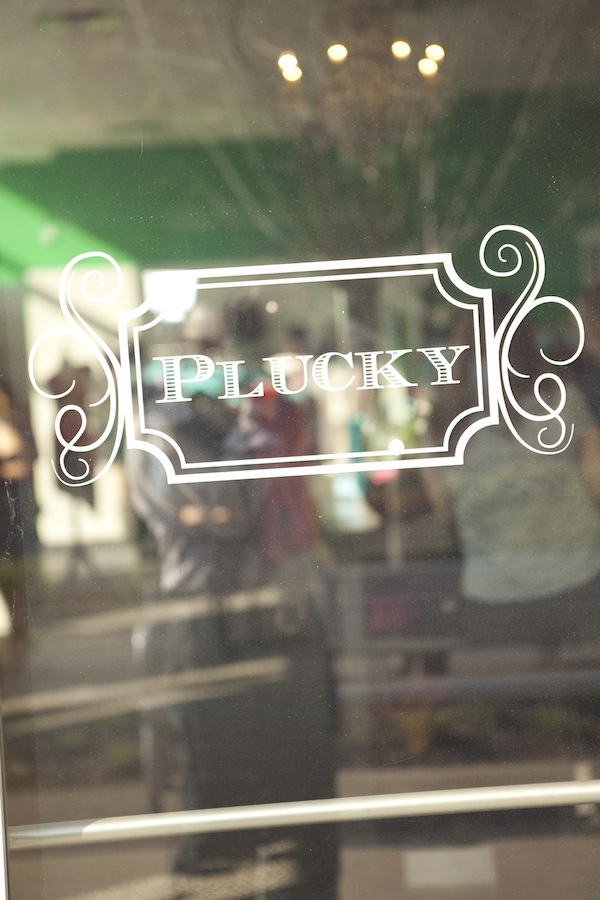 It's actually the same location as her previous business Monkee's with whom she amicably parted ways about a year ago. And I must say, personally, I like this one better. This boutique has a bit of everything; shoes, accessories, and apparel.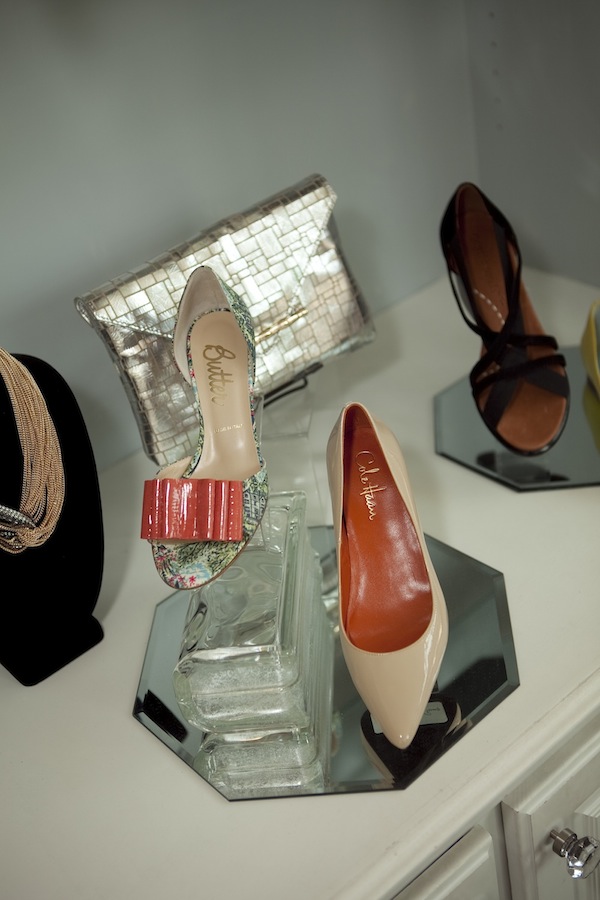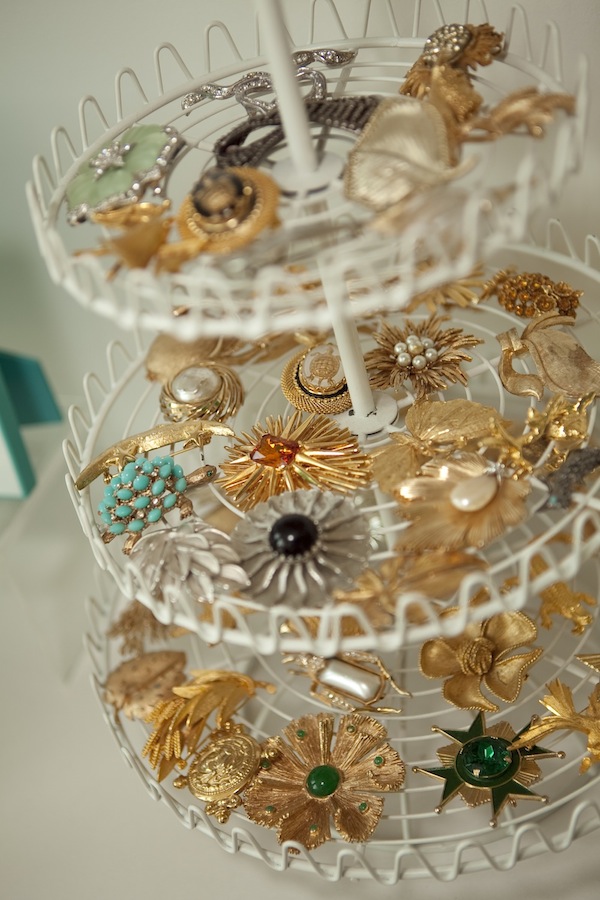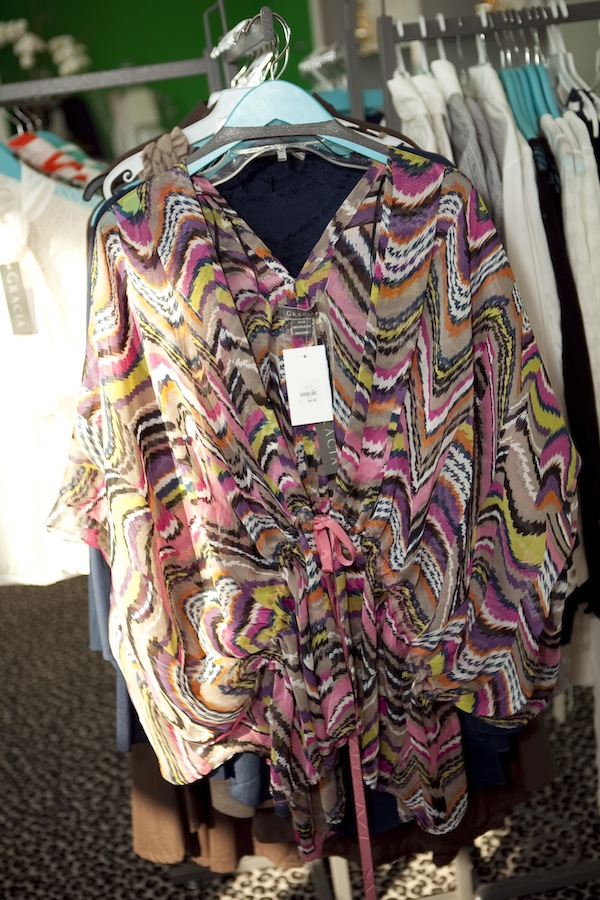 When I went by on Tuesday, the launching of the new store, during Nashville Fashion Week, was just getting underway with yummy treats and drinks.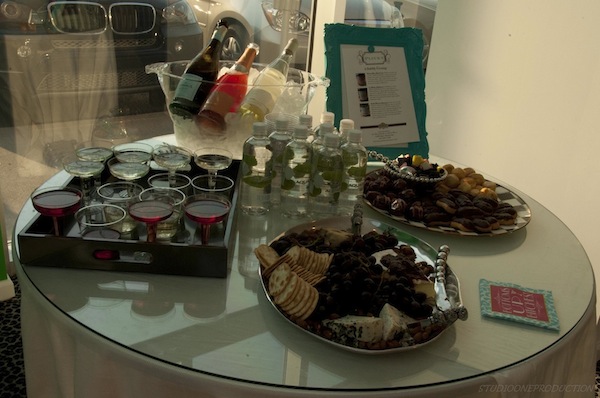 Plus, she was featuring some pieces by Eva Franco and the designer was planning to be in the store on Wednesday for a trunk show before the pieces hit the runway on day 2 of NFW.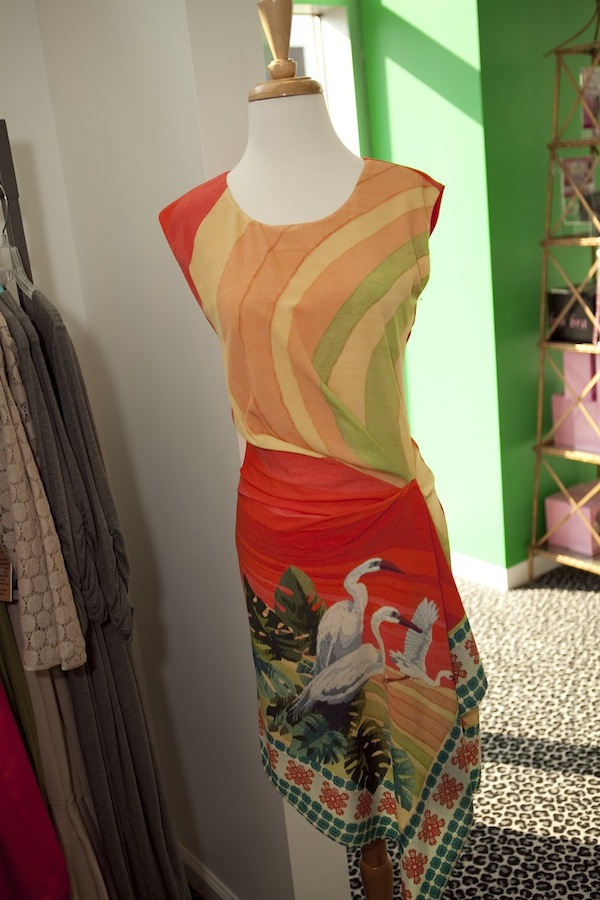 And Elizabeth was playing the welcoming host to the stream of customers walking in the door.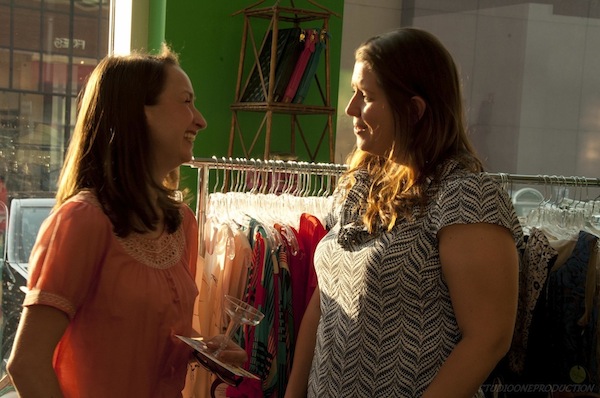 But, on to the clothes….Elizabeth herself was decked in a beautiful top by Elizabeth McKay and a fab one-of-a-kind piece of jewelry I'll describe later. She looked ready for the onslaught!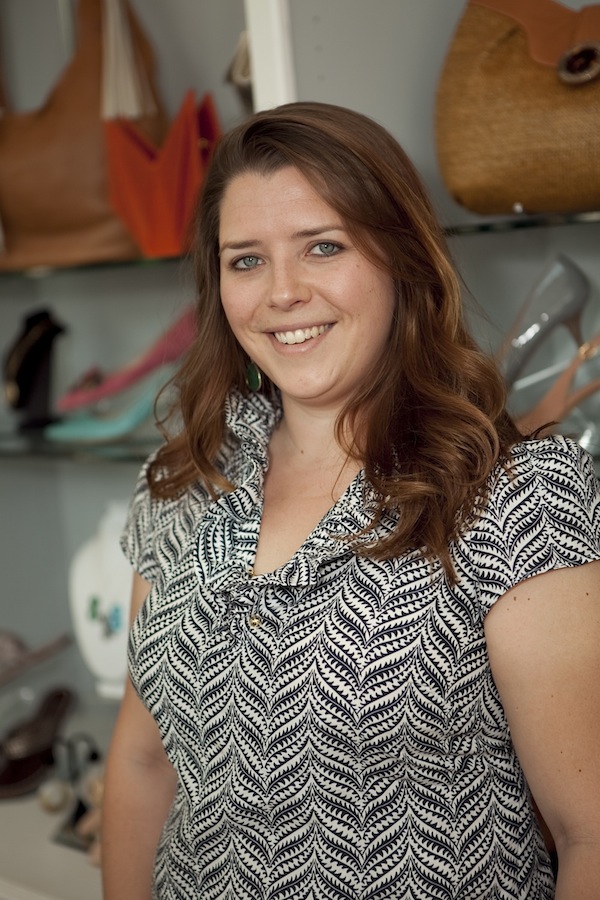 The first item I spotted was a beautiful cream lace overlay dress. Classy and perfect for Easter by the way!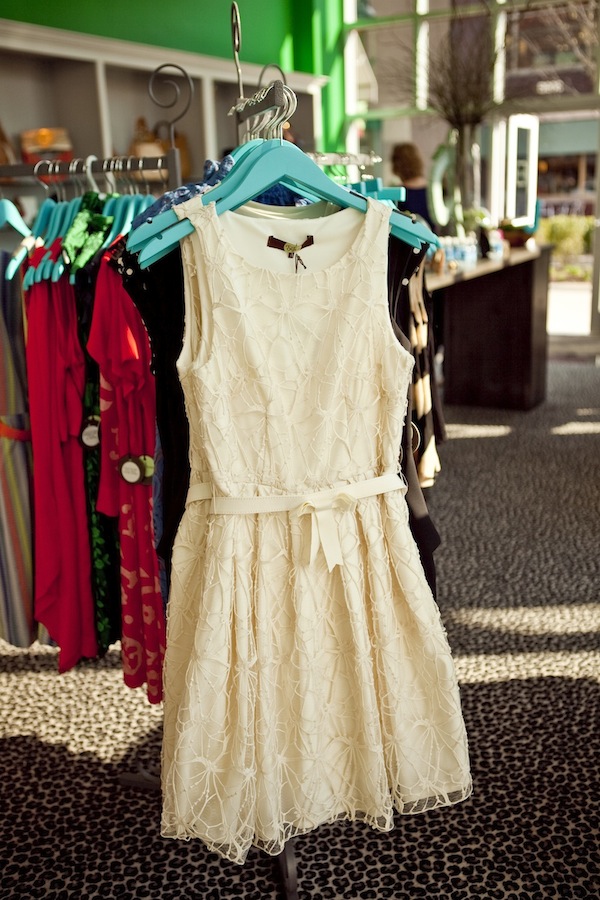 I also saw a very pretty dress in one of my favorite color combos, gray and yellow, at a very reasonable $174.00. The black and white stripe top I wanted was so cute with a cut away back. It was also a great buy at $48.00 but alas, too big.
But I think my favorite items were the horn cuffs with affixed brooches that Elizabeth was wearing.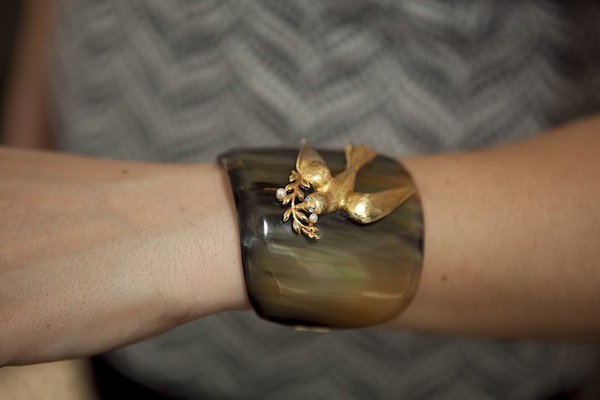 You pick a unique brooch and make it an individual piece of jewelry. They attach the brooch for you. $350.00…. but remember, no one else will have one!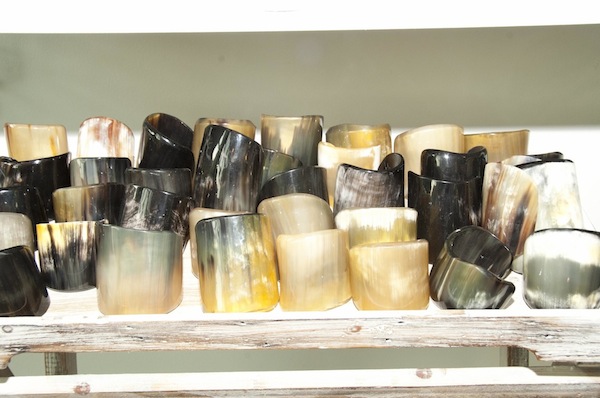 Elizabeth says she wants to run her store with a more complete approach to dressing. Making sure her customers leave with the knowledge of how to wear each piece whether it's to church, work, or any other event. She doesn't want dressing to be difficult. I think she'll be able to do just that because well, she's that plucky kind.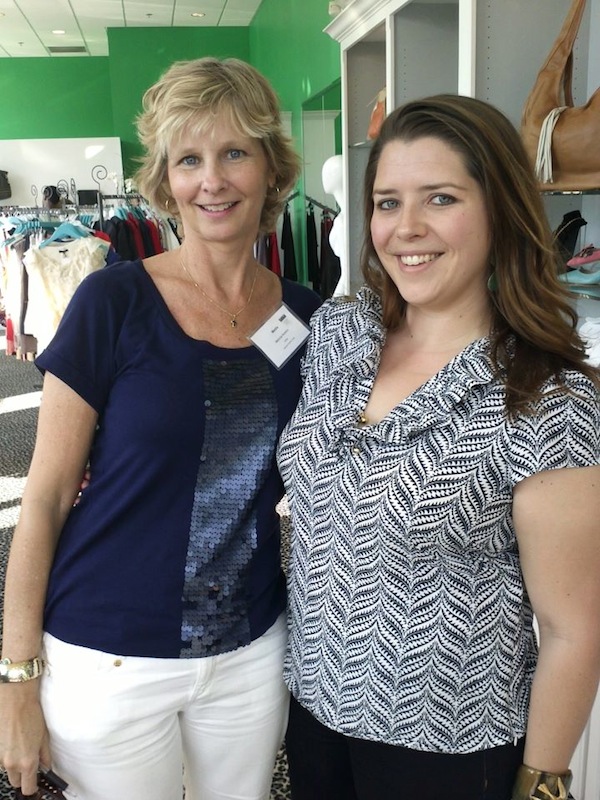 (Me and Elizabeth Broyhill, owner of Plucky)
Article Comments