From the front row, I was immediately swept away by Christian Siriano's Collection, full of airy water-colored fabrics, whimsical fabrics, pastel brocades, and soft polka dots.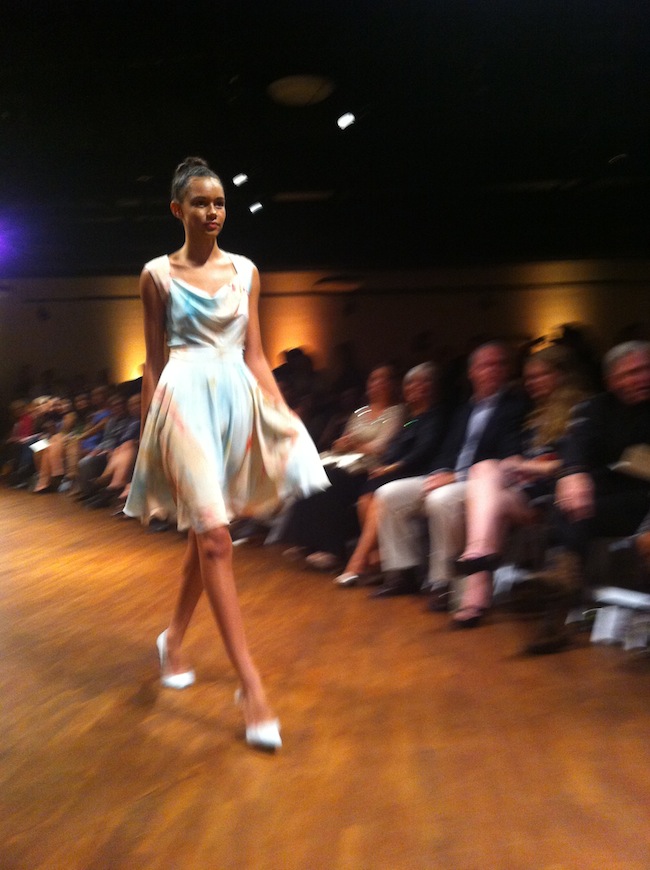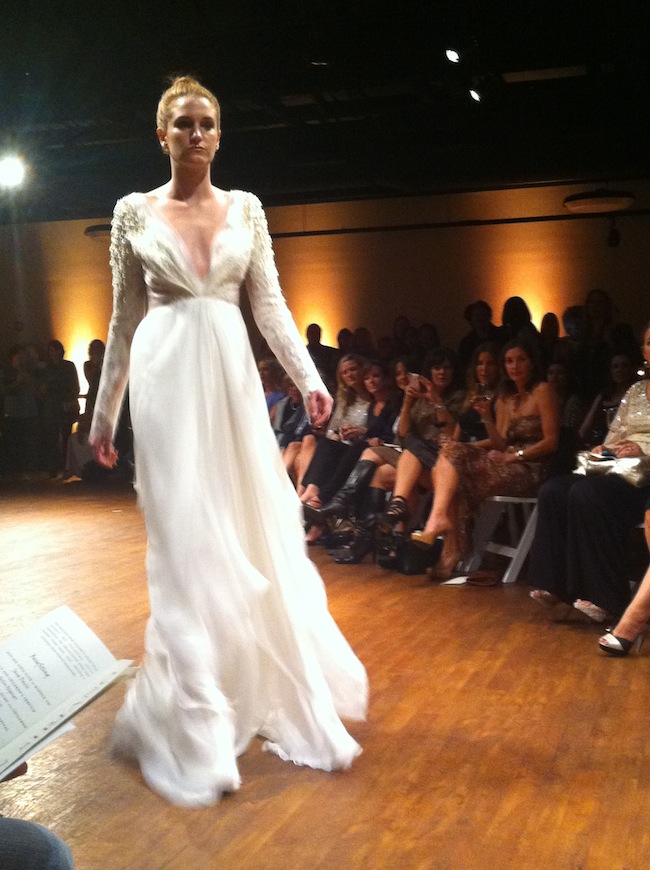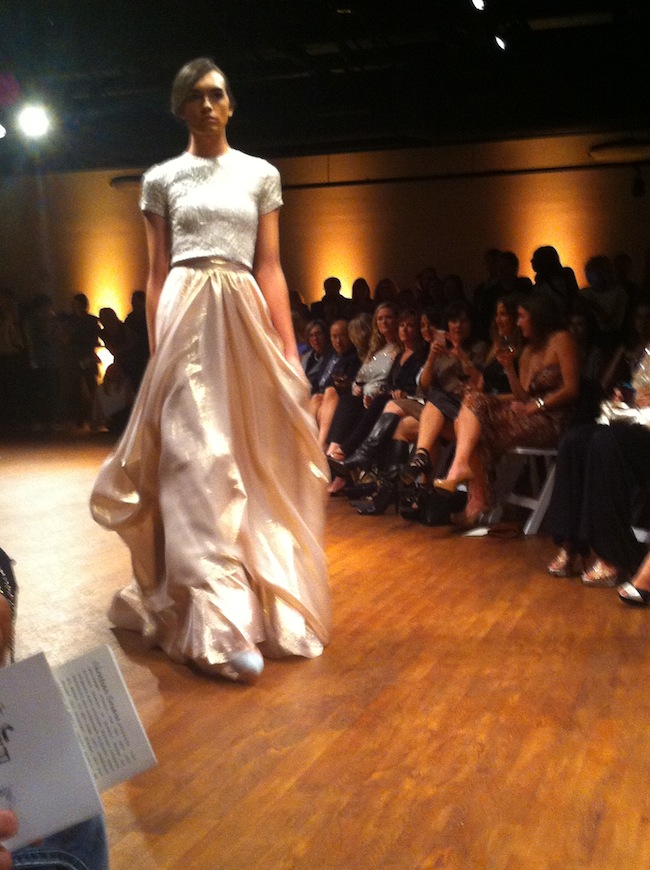 While I do agree with fashion critics that this is his most wearable collection yet… there is still something quite dreamy about the pastel hues, intricate pearl beading and feather embellishments.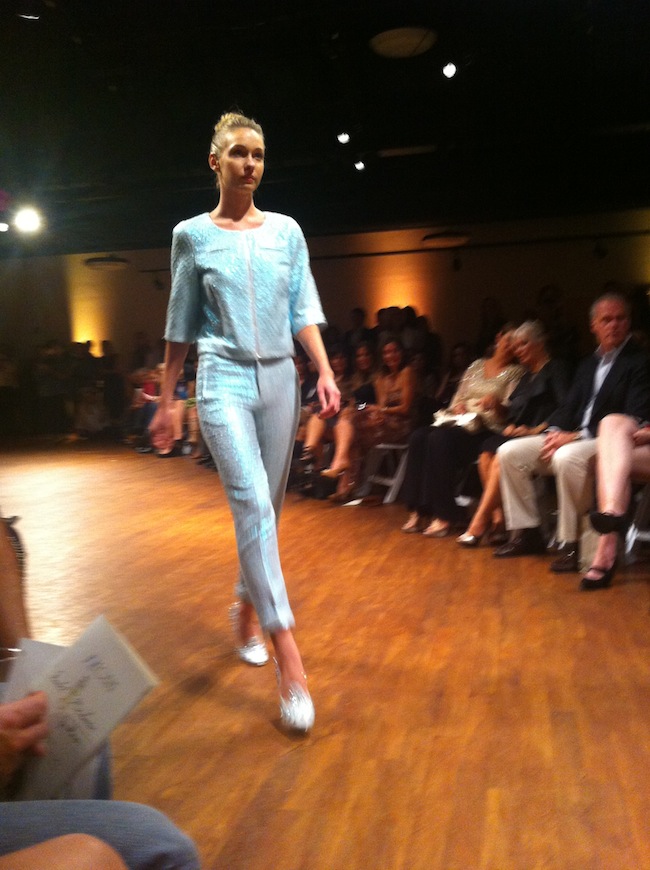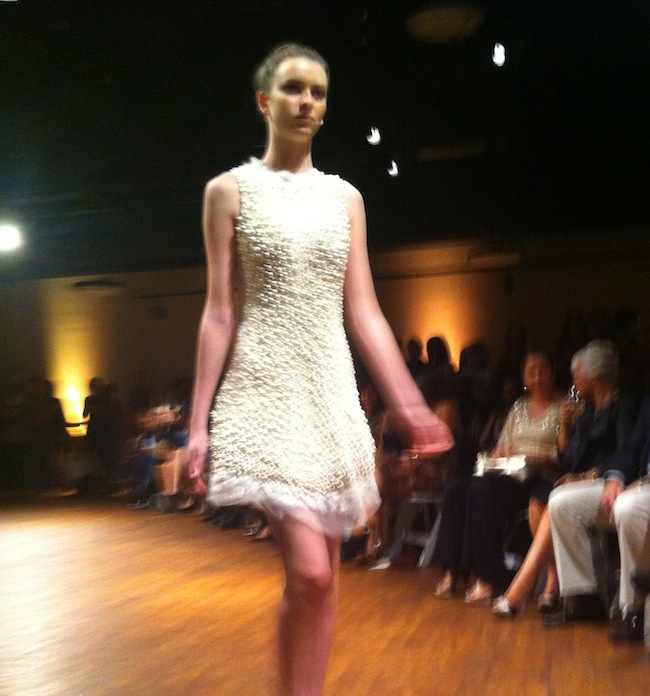 Watching as each model floated down the runway with a tousled bun, flushed cheeks and dewy skin I was taken back to my childhood dreams of becoming a princess or one of the ballerinas in Swan Lake.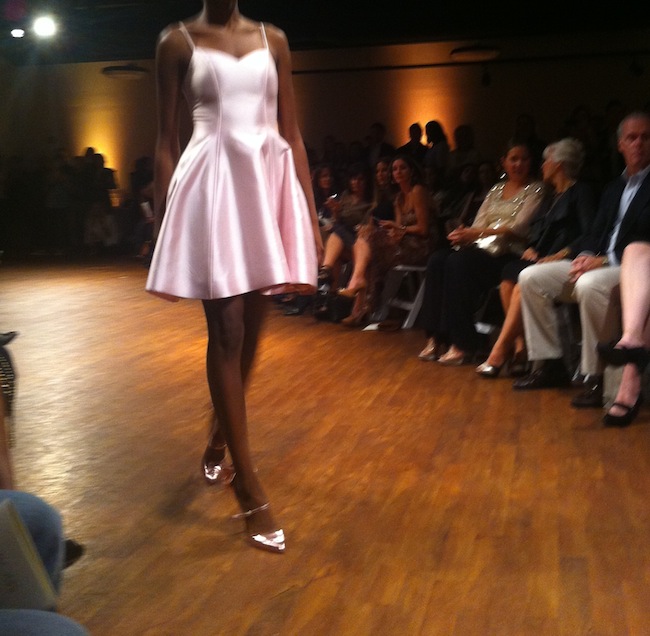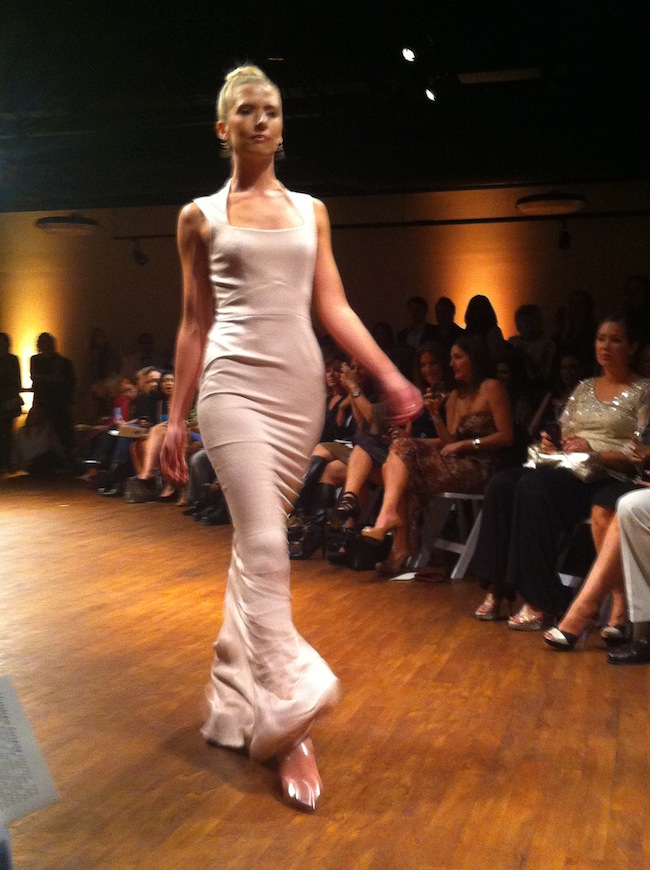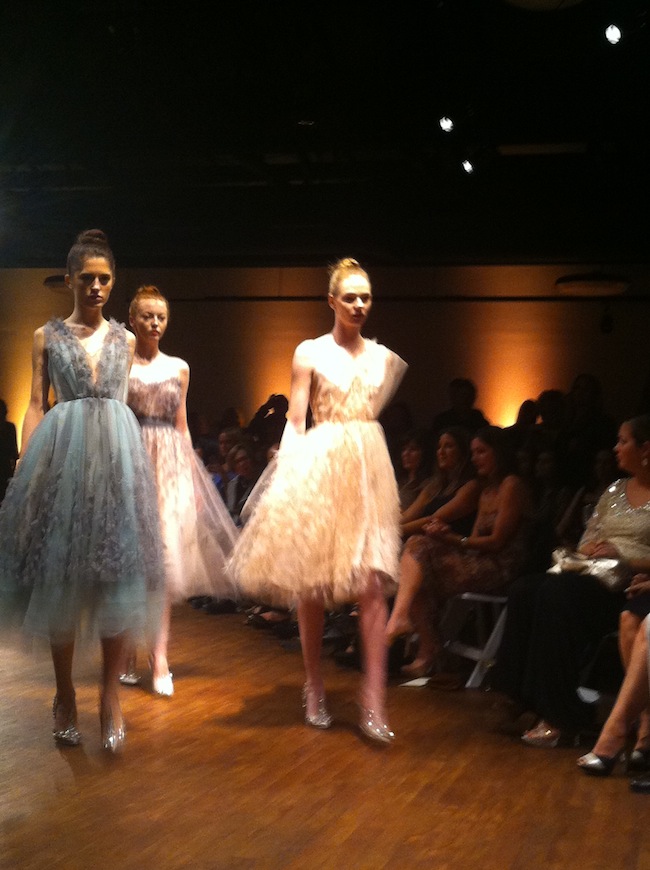 While the dresses where captivating the shoes were like icing on an already delicious cake. The pink metallic brogues, bow back pumps, and jeweled heels would have even made Marie Antoinette swoon.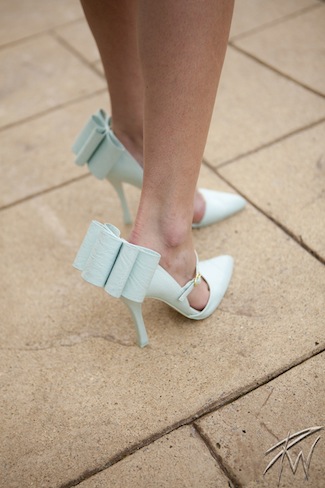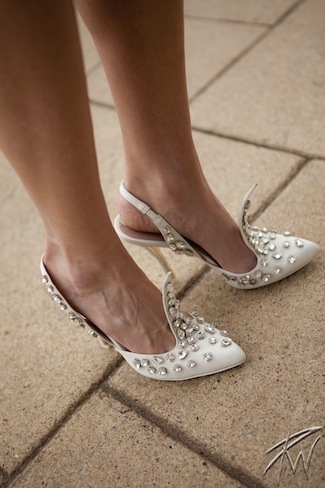 My favorite from the thirty-three looks shown? The last look, look number thirty-three, a gorgeous watercolor asymmetrical strapless appliqué dress that was composed of layers of sea foam and pink tulle. It was breathtaking. You could hear the crowd gasp in utter delight.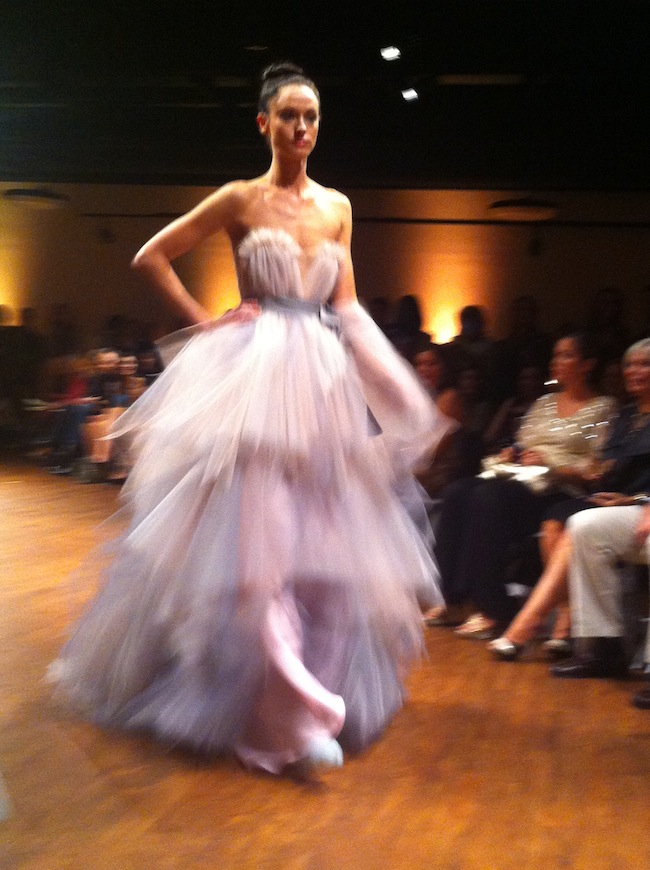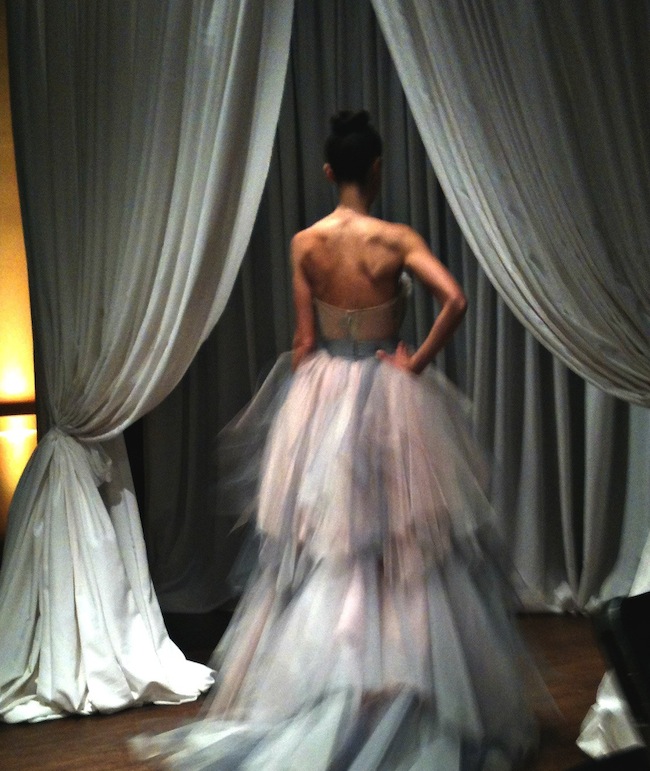 Wearing that dress you could totally have your "princess moment".
While each and every look was beyond amazing, I couldn't help but notice what was being worn off the runway as well. It seemed as though some of Nashville's best dressed was in attendance. As a fashion blogger I'm obsessed with street style and I love a well dressed party. One look that caught my eye as I was headed down stairs to meet Mr. Christian Siriano himself I noticed from the shoes up.
I am a self proclaimed hoarder of all things spiked and studded and Amber Williams Chapman's black and gold spiked heels had me captivated from across the runway. I knew I needed them in my life so I stopped to ask. She gladly told me her shoes were made by Privileged as she posed for a photo.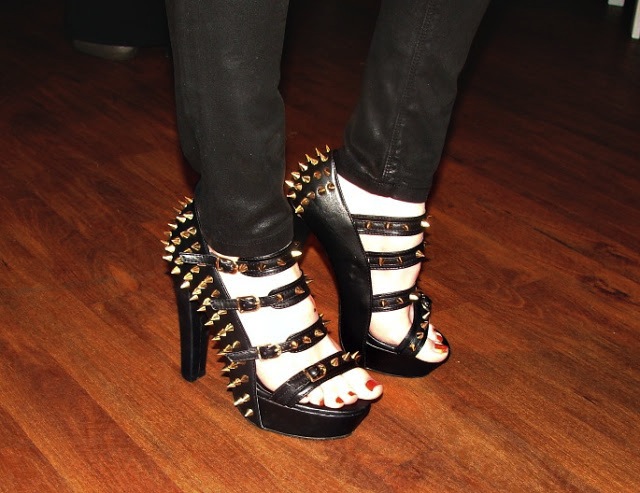 I loved everything about her look. The sheer fabric of her skull printed blouse that peeked out from her leather jacket gave her edgy look the perfect touch of femininity. Even though multiple Celine bags and Hermes bracelets caught my eye throughout the night, Amber was definitely my pick for best dressed.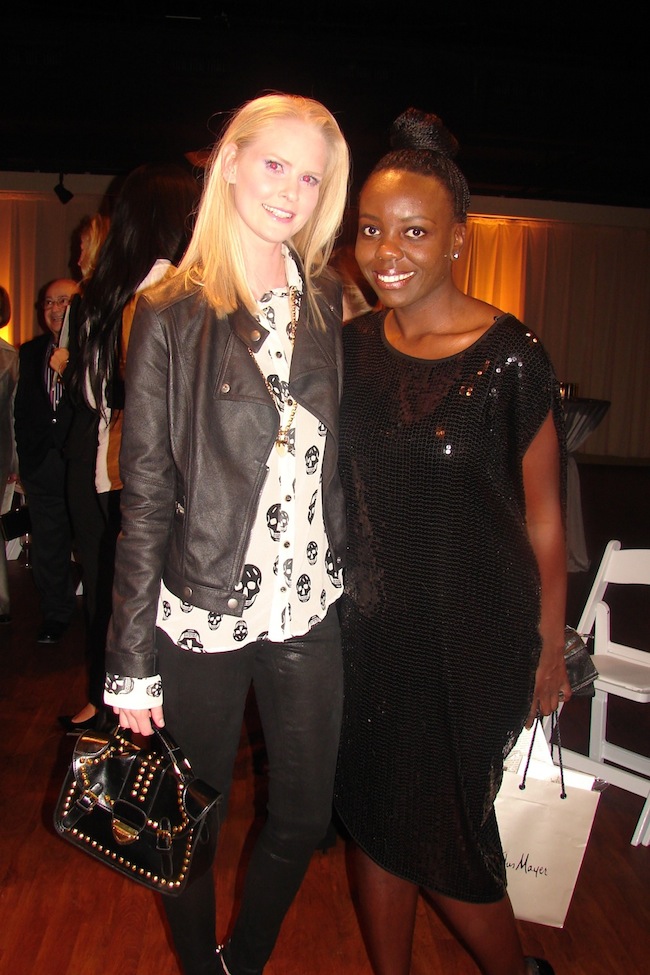 (Left to right: Amber Williams Chapman, Alicia Boswell)
Alicia is wearing a Michael Kors sequins, sheath dress with assymetrical sleeves, thanks to her stylist Milton White. She's also sporting a high bun, similar to the models, and even got asked if she was in the show afterwards. Turns out she was just ironically on trend with the runway hair for the night.
Finally down stairs, I seemed to be able to make my way over to meet Christian almost immediately. I calmly contained my excitement as we posed together for photographs.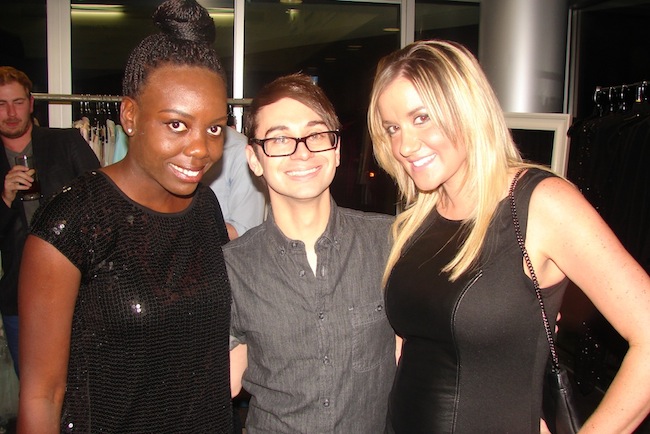 I also snapped a photo of Jana Davis with Christian. She was wearing one his pieces she picked up at Gus Mayer. Jana was a representative for the Boys and Girls Club, one of the local nonprofits benefitting from the night's event.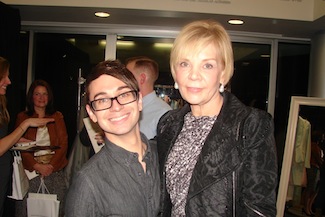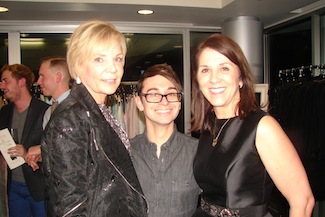 After proclaiming my love for his new line I headed over to an overstuffed rolling rack that was full of the actually pieces I had just viewed on the runway.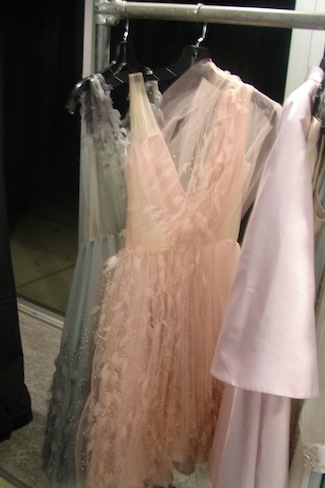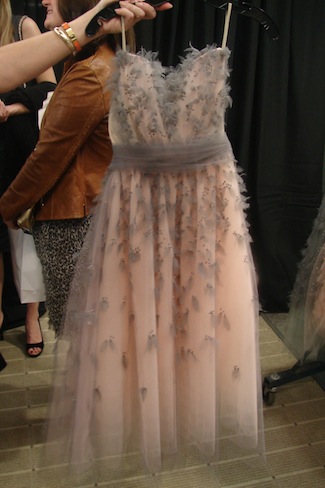 The craftsmanship of each piece was divine. Being able to go through the rack piece by piece I felt like a child on Christmas morning. It was shocking to feel the weight of the beautiful pearl covered tunic. But given the chance I would totally endure its heaviness. Just think of it as a small price to pay for wearing something that looks this amazing.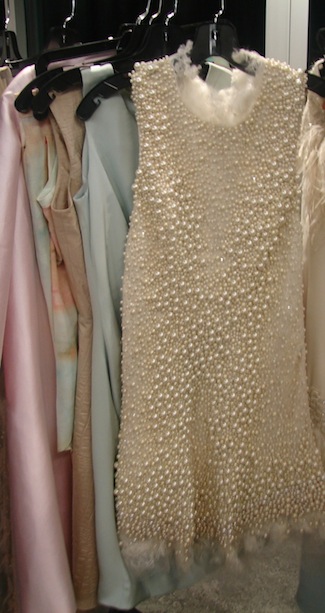 There were also these beautiful ladies showing off more Christian S. pieces.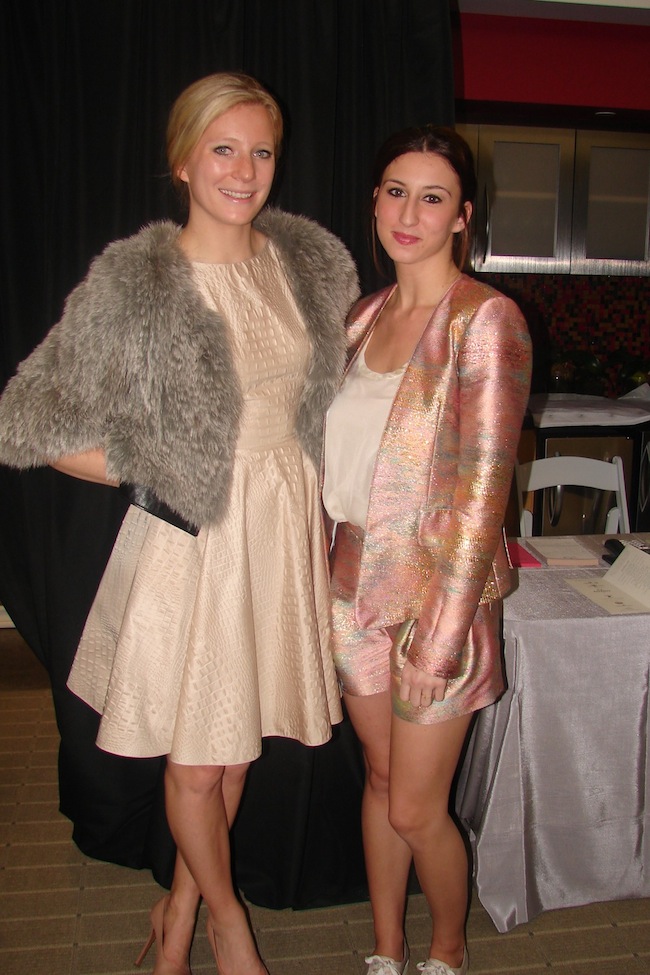 As for my overall experience? The night was absolutely perfect. The elegance of the Noah Liff Opera Center was the perfect setting for this "Ballerina Chic" Collection.
You can check out the video I shot and NFE edited for me below.