The elegance, opulence, and lavishness of the occasion is apparent before you even step into Cheekwood mansion. Golden orbs with five rings to celebrate five decades of The Swan Ball were custom designed and made by Big Events Wedding to frame the entrance. The 50th Anniversary of the Swan Ball was a golden affair.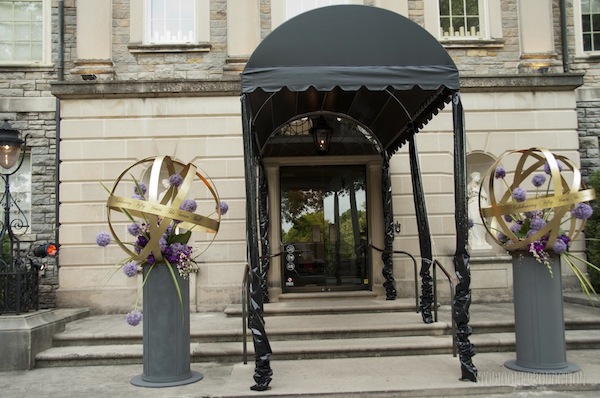 Inside, over 200 hydrangeas, 200 roses, and 700 orchid blooms were used to create this swan sculpture.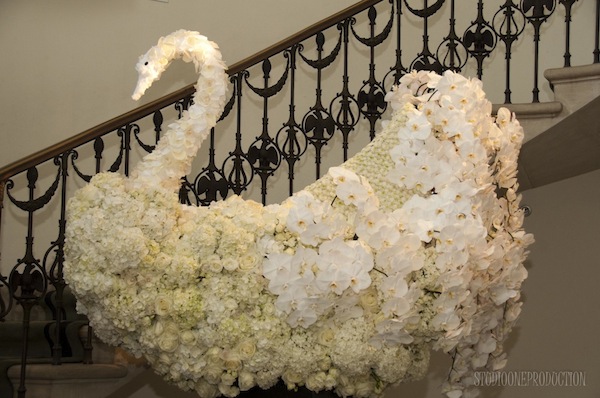 The interior design was immaculate and set the stage for the fashion design I was about to indulge in for the rest of the evening. We here at Nashville Fashion Events had the honor of being the FIRST and ONLY fashion blog coverage entity to cover the Swan Ball in its 50 year history. So, the pressure was on but we were ready and excited to jump right in!
I have picked my top 10 looks for the evening and would like to share them with you. This is only 10 of the looks that we actually had the chance to get a photo of. With over 900 guests, there was no way we could catch everyone. And believe me, picking 10 from just our photos was a tight squeeze. With that being said.....in no particular order, here we go!
We arrived right behind one of this year's Co Chairmen, Sandra Lipman, and her husband, Larry Lipman.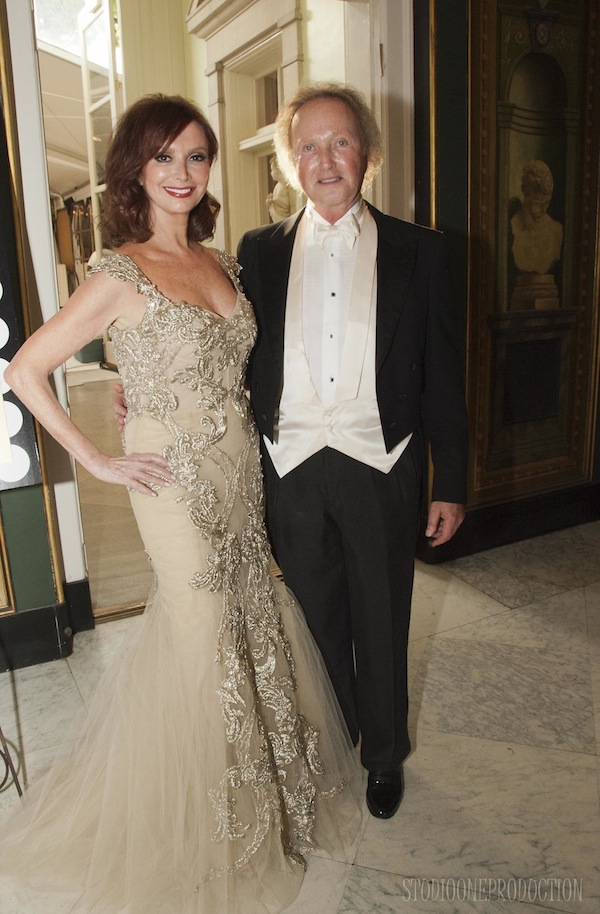 Her gown is by Monique Lhuillier. The nude color provides a soft elegance that is true to the spirit of the Swan Ball. The gold applique gave it structure and texture over the tulle. I'm not sure who Larry's tux is by but the slight tint of champagne color on the vest and bow tie are subtle enough to not disturb the white tie, formal attire impressed upon gentlemen for this occasion, but just the right touch of soft color to perfectly compliment his wife's gown.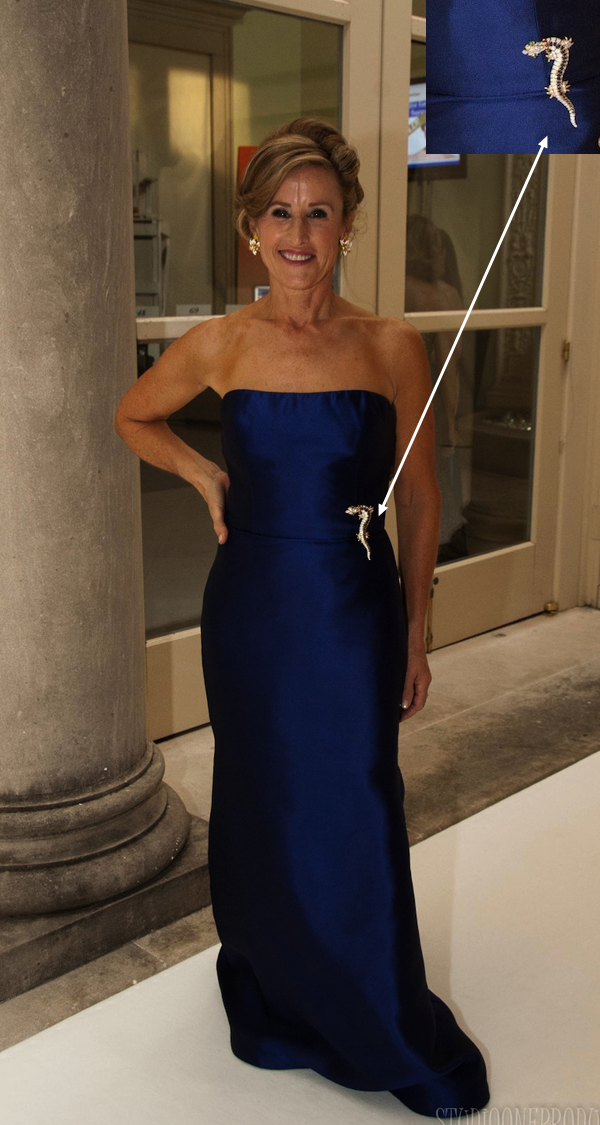 Joining Sandra as Co Chairman this year is Jacqueline Hutton. She wore a more subtle Reem Acra strapless silk mermaid gown. The deep, royal blue was a great color against her skin. Jacqueline added a broach by David Webb, this year's Swan Ball jeweler. I like the fact that she changed it up a bit by by not adding a necklace, instead using the broach to add some dazzle to the smooth, clean pallet the gown created.
With this being the 50th year, I definitely expected to see lots of variations of gold and this was one of my absolute favorites....Sheila Shields in Blumarine (on the right).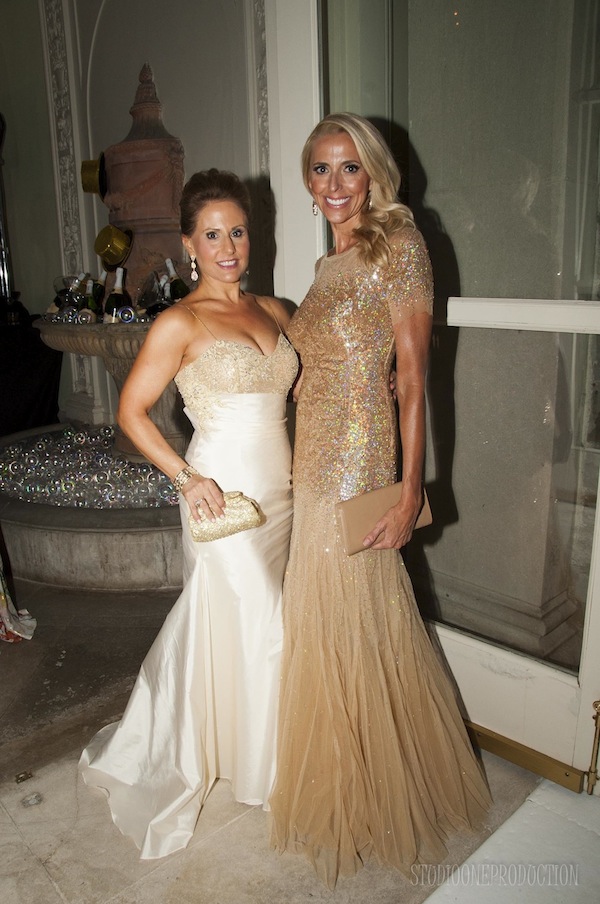 The glamour is undeniable and the way she styled her hair added the "sexy siren" feel. The sparkle is not overbearing. It hit the light at different angles to create just the right amount of shimmer. Perfection!
Up next is another deviation from your typical golden gown. Lisa Manning (on the right) is in Renee Ruiz. The drop sleeves mimic her collar bone and graces her decolletage beautifully. The intricately placed beads create a flattering shape that ends in a dreamy mermaid base.
Joy Roper was a sight for sore eyes in Monique Lhuillier...the most popular designer worn that night. Rightly so, when she creates art such as this.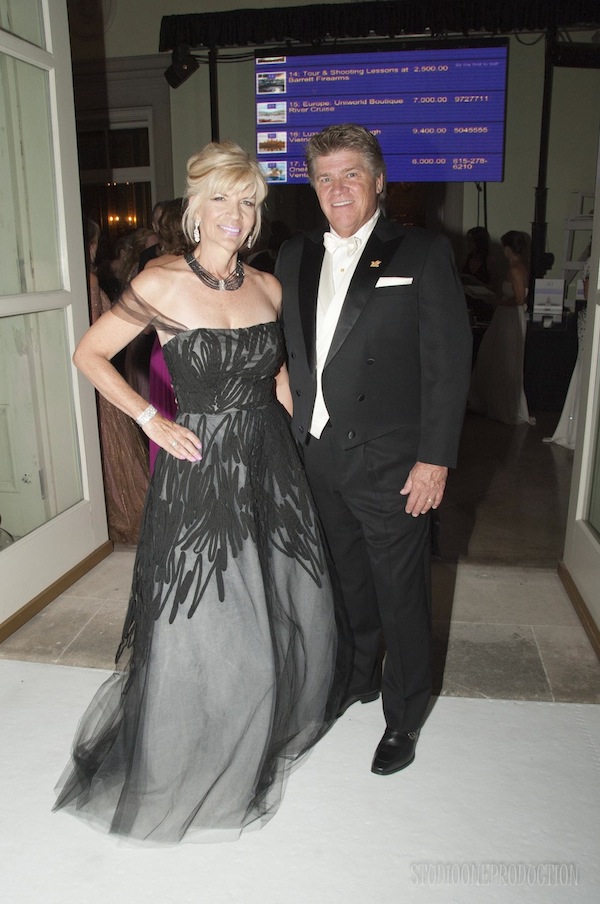 The black sheer overlay over the opaque white was a match made in oxymoron, fashion heaven. Yin and Yang never looked so good. The design seems to fittingly imitate swan feathers. This is what I call the ultimate, classic ball gown.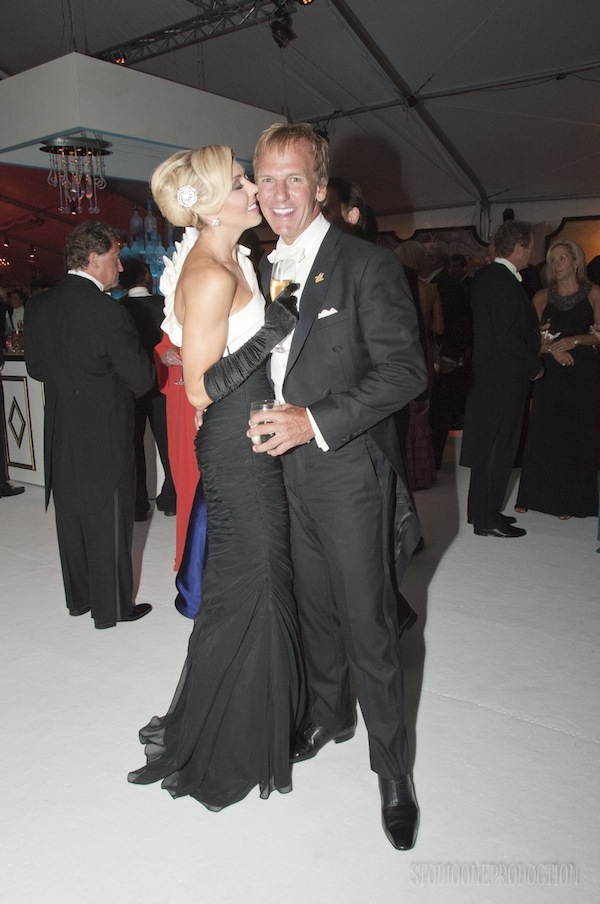 This gorgeous couple, Jodi Pronchuk & Bill Knestrick, both had a custom Jeff Loring gown and tuxedo. Such a cute couple! Jodi's ruching in the skirt of the dress and the ruching in her gloves compliment each other perfectly. This is another black and white look that just knocks my socks off. Classic, old Hollywood at its absolute best.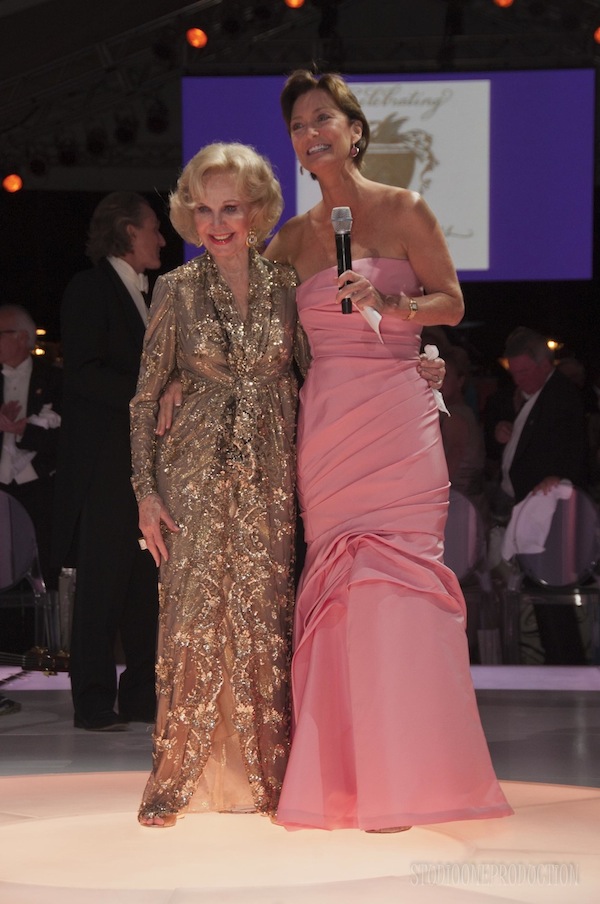 And then there's the ever lovely Jane Dudley, founder of the Swan Ball and honorary chairman. Wearing a dashing golden wrap dress by Alfred Fiandaca that accentuates her waist line and although it has sleeves, avoided being dowdy. The beautiful material cascaded to the floor and gently split in a trianglular manner down the middle. Just beautiful!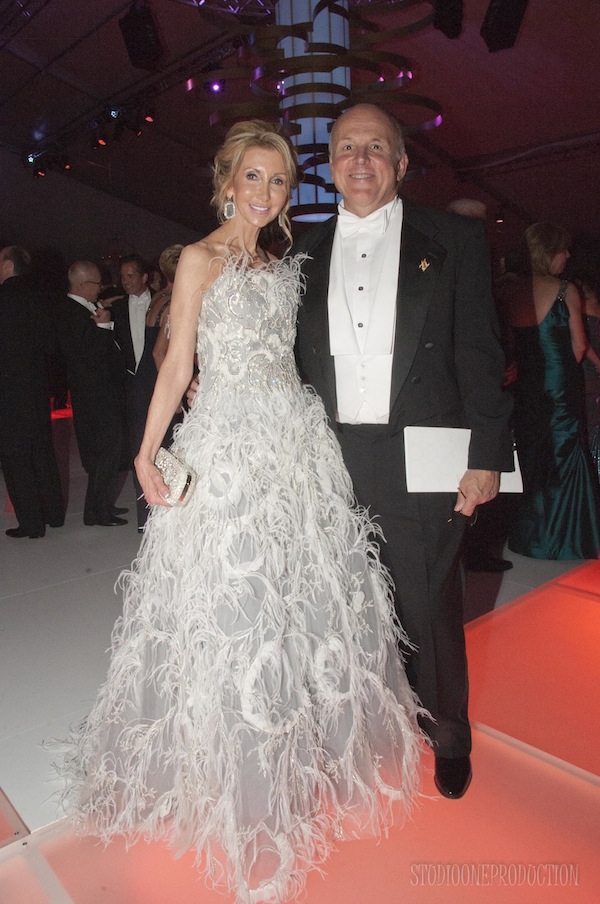 Johnna Watson was regal in Marchesa. This feathered wonder was a breathtaking head-turner and I couldn't stop looking at it. The closer I got, the more I noticed how each feather was exactly and precisely placed. I love how it really gives a swan-like appearance. So here's the scoop.....from what I hear, Marchesa asked her to wear this gown to the Swan Ball and custom tailored it for her. How awesome is that?!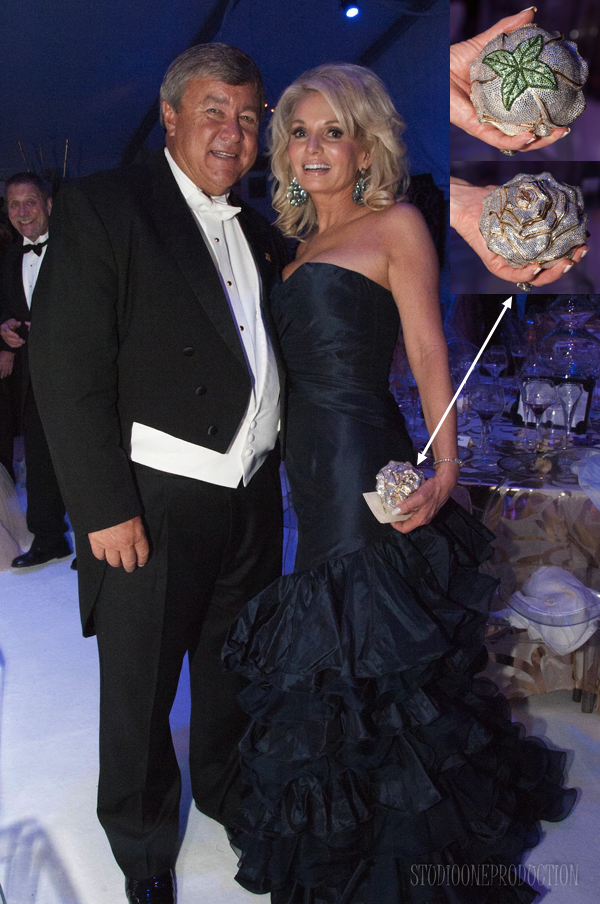 In a navy blue Oscar de la Renta mermaid gown, Janet Bentz looked stunning. And, oh how I love a Judith Leiber bag....I mean, who doesn't? The ruffles hit her in just the right spot to show off her petite upper figure. Her hair is styled beautifully and the blonde works well with the dark color of her gown.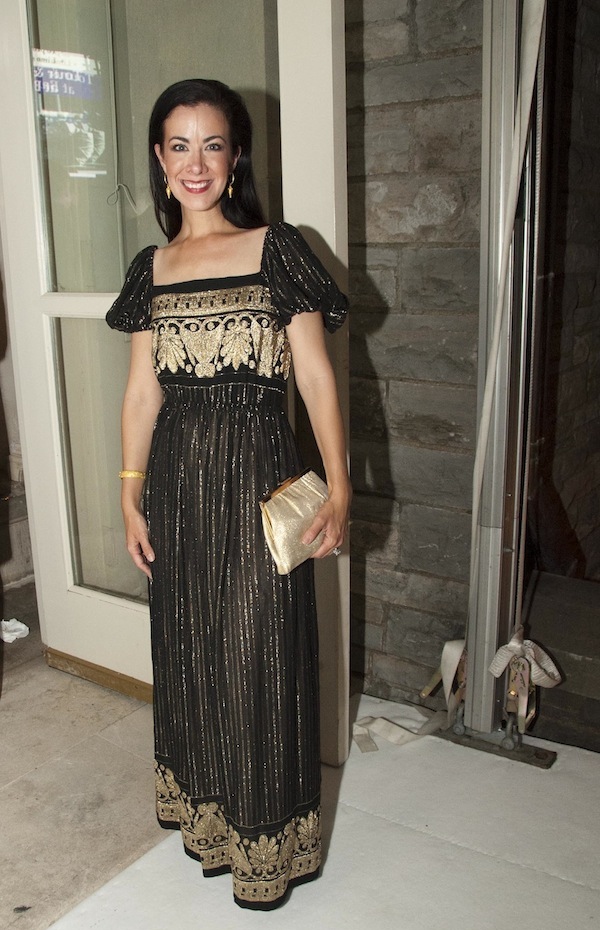 Circa 1968, Sharon Sandahl is wearing Mollie Parnis. Parnis was a favorite of the Kennedys and Mamie Eisenhower. The gold embroidery across the chest and bottom of this gown is exquisite. Once again, we see details reminiscent of a swan...after all, it is the Swan Ball; but it wasn't done in that cheesy "I'm wearing my Christmas lights sweater to the Christmas party" kinda way.
So there you have it...my top 10 of the evening!
It was truly a fashion overload (in a good way) to attend and witness the creations of top designers. I saw dresses by Monique Lhuillier, Reem Acra, Carolina Herrera, Donna Karan, Badgley Mischka, Alexander McQueen, Marchesa, Oscar de la Renta, Pamella Roland, Tadashi Shoji, Nicole Miller, Blumarine, Armani, Halston, and Vera Wang.....designer heaven for a fashion lover!
I can't leave you without telling you about my look for the evening. My wonderful stylist, Milton White, did an extraordinary job of preparing me for this gala. (P.S. He styled the Oscar de la Renta Nashville Symphony Nordstrom Fashion Show this year, so I knew I was in good hands).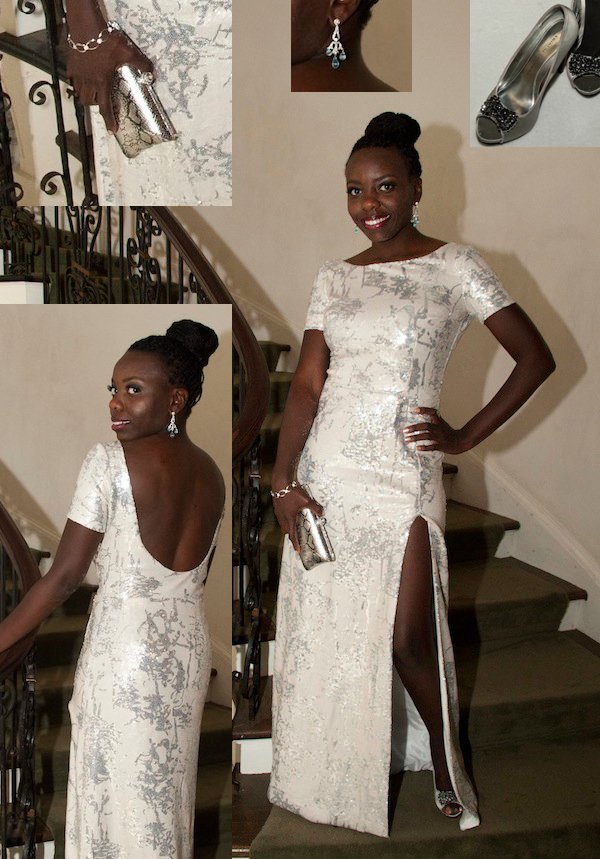 My dress is by Brittany Blair Design. Local designer Blair Bodden was featured in this year's Nashville Fashion Week as one of the emerging designers. Her designs will be sold at Kocktails & Kouture, a combination restaurant and boutique, opening next month. I felt like a goddess in white gold and platinum. Everyone kept commenting on how much they loved the fabric and I totally agree. So unique, so classy.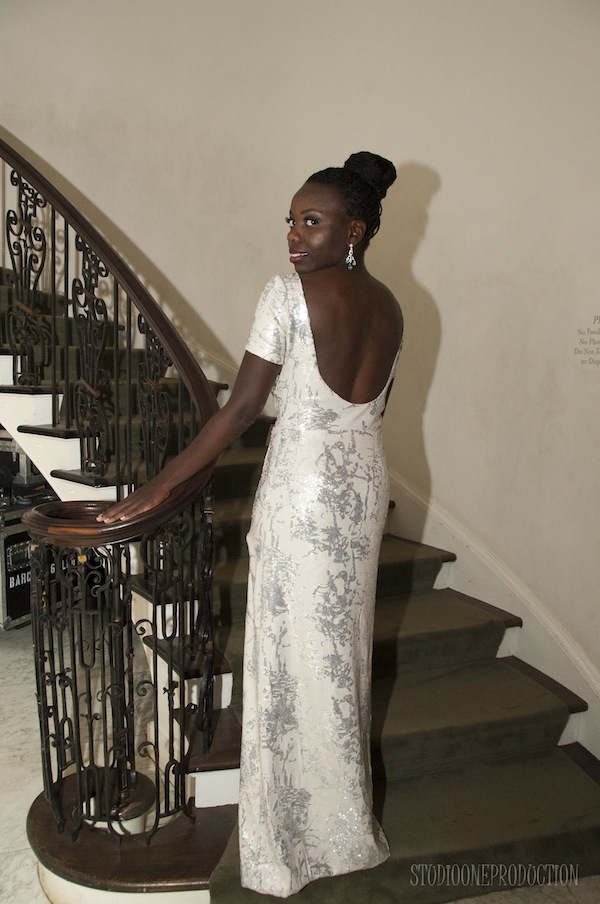 I had a mid back plunge which I think was a great match to the high neckline in the front.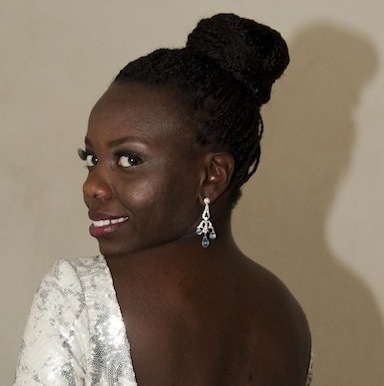 My hair and makeup was done by Betsy Briggs Cathcart of Studio BBC Salon. I think the updo was the perfect option to compliment the open-backed gown and we did a deep, plum lip to offset the lighter tones of the gown.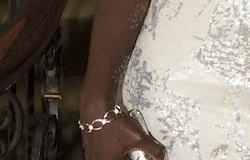 My jewelry is from King Jewelers. Aquamarine and diamond chandelier earrings and a diamond bracelet.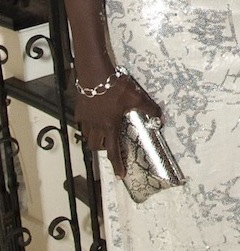 The clutch is from Flavour.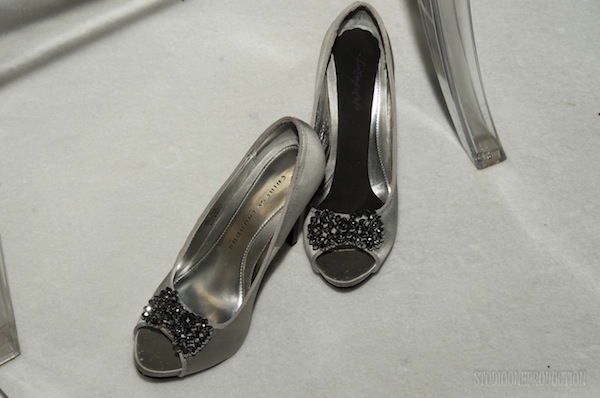 The shoes are Chinese Laundry.
The night was definitely one I will never forget. This was our first time attending and we hope to bring you even better fashion coverage from next year's Swan Ball! Be sure to leave comments and let us know your favorites! Who do you think was the belle of the Swan Ball?