And.......there you have it! The Lexus Nashville Fashion Week 2012 designer full listing has been confirmed. The names are in and I'm here to break it all down for you.
Tuesday: One of my favorites from NFW 2011, T. Rains returns. I gushed about his show at NFW 2011 in my last article and was so happy to hear that he was returning! Check out this video of last year's show including an interview with designer, Traver Rains. This year, his show will be joined by special musical guest Shinobi Ninja.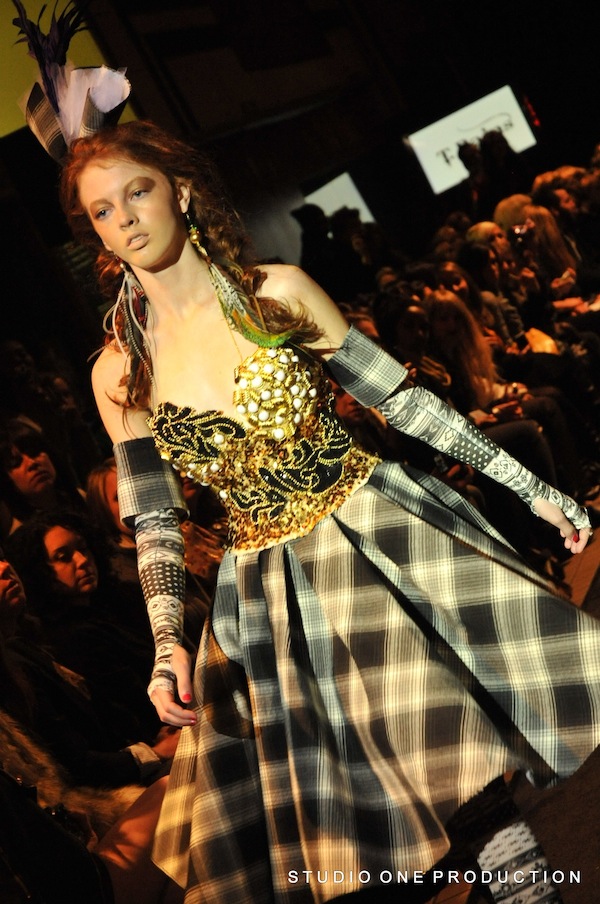 Traver Rains returns with his T. Rains line after last year's exuberant, eye-popping runway show at the inaugural Nashville Fashion Week. This year, T. Rains will be featured on Tuesday, March 20th at Marathon Music Works. Rains is the former co-creator of the fashion brand Heatherette. His own T. Rains brand features designs from silk-screened tank tops and t-shirts to custom couture dresses. This new line is influenced by Rains's Western roots as a fifth generation horse rancher, combined with many years of living and designing in New York. T. Rains's growing fan base includes Adam Lambert, Kaya Jones, Ashley Hinshaw, Alan Cumming, Thompson Square, Johnny Weir, Taryn Manning, Perez Hilton and Lydia Hearst.
Another returning favorite this year is Valentine Valentine. We've got video of last years' runway show and an interview with the designer (and stylist) Amanda Valentine. Check it out! This year she will be paired with musical act, Five Knives.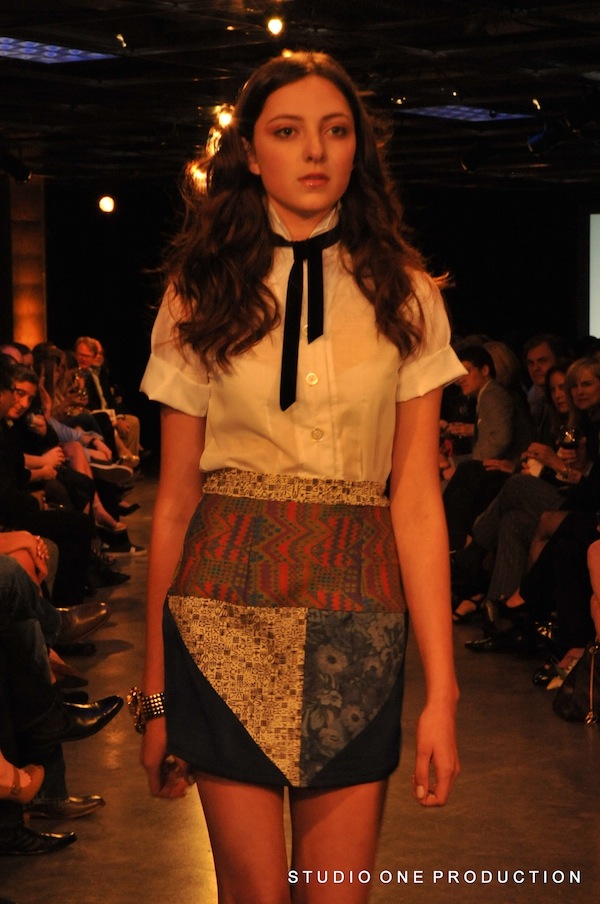 Amanda Valentine was born and raised in Nebraska, the youngest of five children. Her work includes remnants of her Midwest upbringing—clean shapes and color blocking—layered with darkness, humor, and nods to the richness of culture and history. She creates a hybrid of references, marrying international culture with pop culture. She earned her degree in clothing, textiles and design—and began in professional career in Los Angeles as a wardrobe designer for her brother's first music video, "Harder to Breathe" by Maroon 5. The scope of Valentine's work since her move to Nashville includes television, major commercials and a growing list of musicians.
New blood to this year's line-up is by SMITH. Launched in Spring 2010, by SMITH is a collection of sophisticated, chic apparel for women recognizable for the use of Thai silk, vibrant colors and bold patterns. Smith Sinrod, a graduate of the University of Alabama's Apparel Design program, is the designer of by SMITH. Honing her skill through stints with set designer Mary Howard, who produced photo shoot sets for iconic fashion magazines such as Vogue, W and Vanity Fair, Sinrod received valuable experience in the workings of the fashion world. After a showing at the Gen Art Miami Fresh Faces in Fashion in 2010, the Miami New Times wrote, "The hit of the show was easily by SMITH. Her designs were whimsical pieces inspired by bygone eras, sort of like Victorian-meets-mod with lots of color." Last spring, Sinrod moved her business and home to New York from Atlanta. The by SMITH show will be joined by the Humming House band.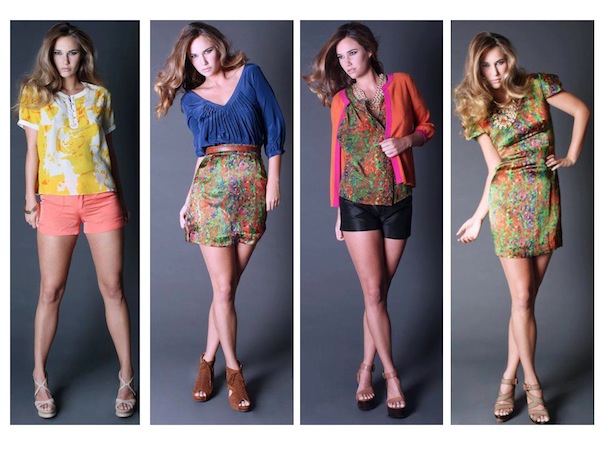 Wednesday: In my article last month, I talked about Eva Franco joining the Wednesday night line up and showed some celebrity clients of hers as well.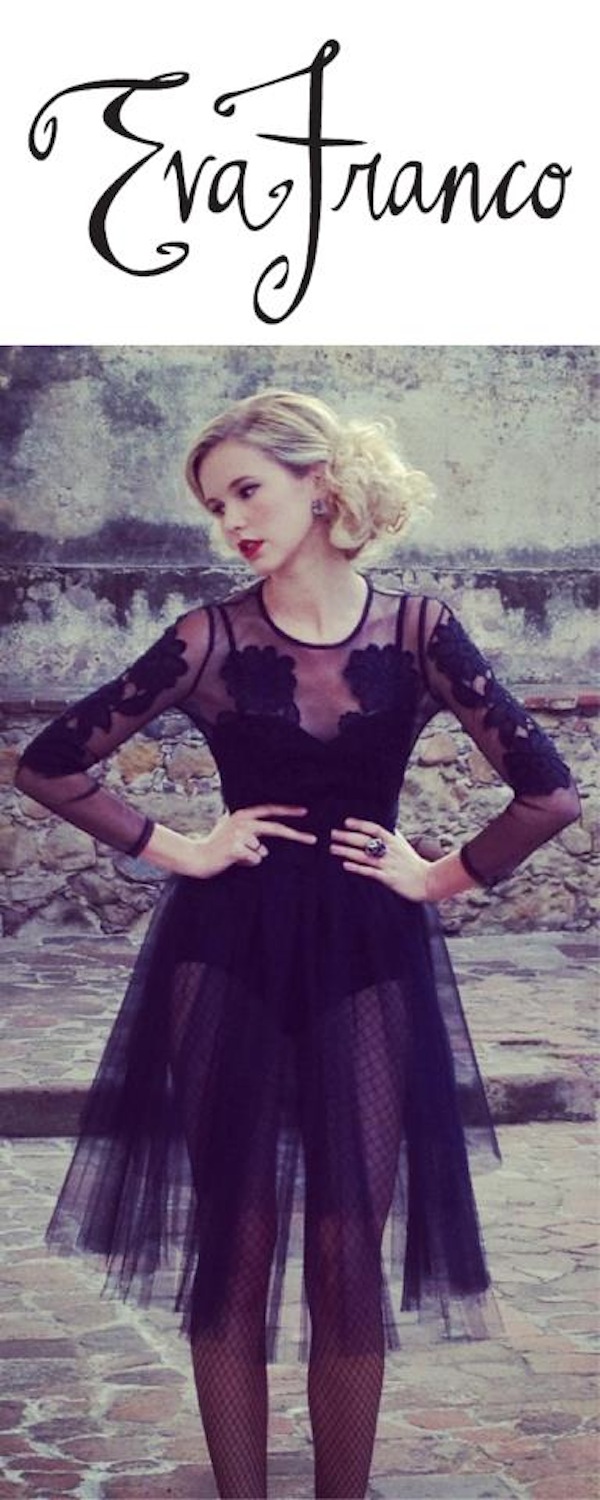 Eva Franco makes her first appearance at Lexus Nashville Fashion Week this year on Wednesday, March 21st at Marathon Music Works. Born and raised in Transylvania, Romania (but of Hungarian heritage), Franco's passion for designing helped her express herself as she communicated with her American peers. After graduating from the Fashion Institute of Technology, she went to Paris and continued her education as a design assistant for Etienne Brunel. Franco credits her range as a designer to the time she spent learning Etienne Brunel's organic process of clothing making. The Eva Franco brand is in over 800 stores domestically and internationally. All of Franco's clothing is made in Los Angeles, where the company is based.
NFW 2011 alumnus Leona is returning for year 2. We have video of her runway show and an interview with Lauren Leonard. Since then, she has opened up her very own Leona Boutique right here in Nashville, TN.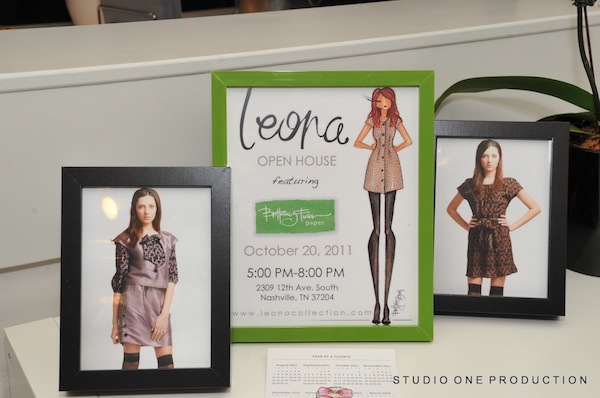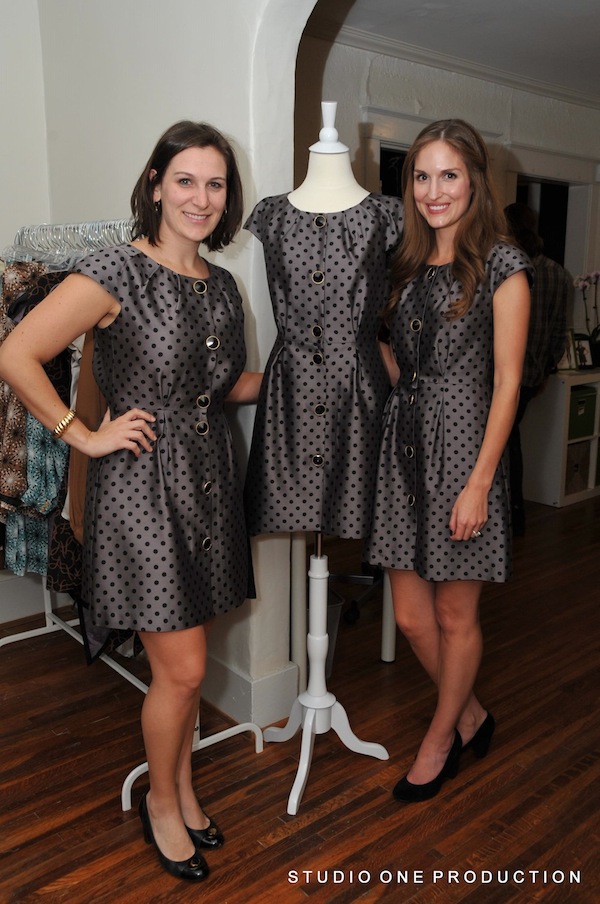 I recently ran into her and one of her satisfied customers at the Nordstrom Symphony Fashion Show. Whether you are aware or not, there's a good chance you've run across a few Leona pieces around town, as well.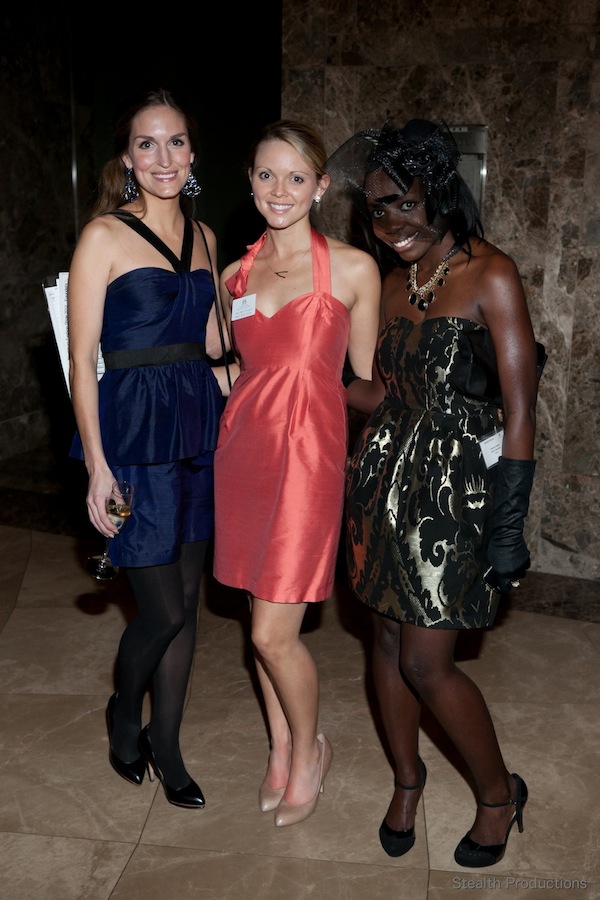 (l to r: Lauren Leonard, Hayden Pruett, and myself)
Lauren Leonard is the creative mind behind Leona. Leona redefines the term Southern belle from Manhattan to Tokyo, balancing whimsical detailing and sophisticated silhouette. Leonard creates from her studio in Nashville. Her clothes have been worn by Taylor Swift and Giuliana Rancic, and seen on the television shows "Gossip Girl" and "90210." Leonard was recently recognized as the Young Entrepreneur of the Year from the University of Alabama and as one of Apex Society's Atlanta's Top 30 Under 30 for accomplishment in business.
Wai Ming was just recently added as a confirmed designer days ago. Emily Brady Koplar is the designer behind the fresh and effortlessly chic line, Wai Ming. Wai Ming is inspired by Emily's multi-cultural background, global travel, and study of art, architecture and street style. Koplar worked at Ralph Lauren while studying in Paris, and later moved to New York where she graduated from Parsons School of Design. She worked at Vivienne Tam, The May Company and Aeropostale while also designing one-of-a-kind, special occasion dresses. She currently divides her time between St. Louis and New York. The Wai Ming line blends uptown refinement and sophistication with a youthful, downtown edge. The focus is on feminine and versatile pieces that take the chic, modern woman from day to night. Wai Ming has a fresh, timeless quality and is crafted with luxe fabrics from Italy, Japan and China.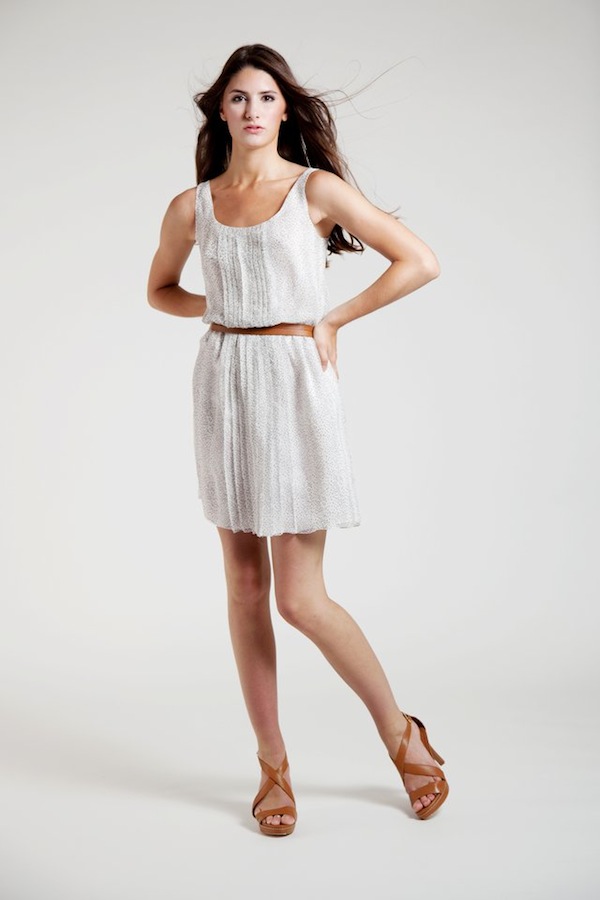 Sjobeck has just been confirmed and added to Wednesday's line up. The story of Sjobeck begins back in 1947 when co-owner, Garrett's great grandparents moved to the west coast from the fast-paced city of New York. When the couple stepped foot onto their newly purchased ranch property, they found much less than expected. This beautiful ranch they had imagined housed nothing but a small outhouse, a single ranch building and a lake. His grandmother, a fashionista clad in high heels and accustomed to a socialite lifestyle surrounded by the likes of Frank Sinatra and Clark Gable, was determined to make things different. Their hard work paid off and today, Calamigos Ranch is a known destination throughout southern California. Run by what is now one of the oldest families in Malibu, the ranch covers an expansive 130 acres and plays host to two lakes, a restaurant and bar, a vineyard, many special events and weddings, as well as overnight cabins for guests.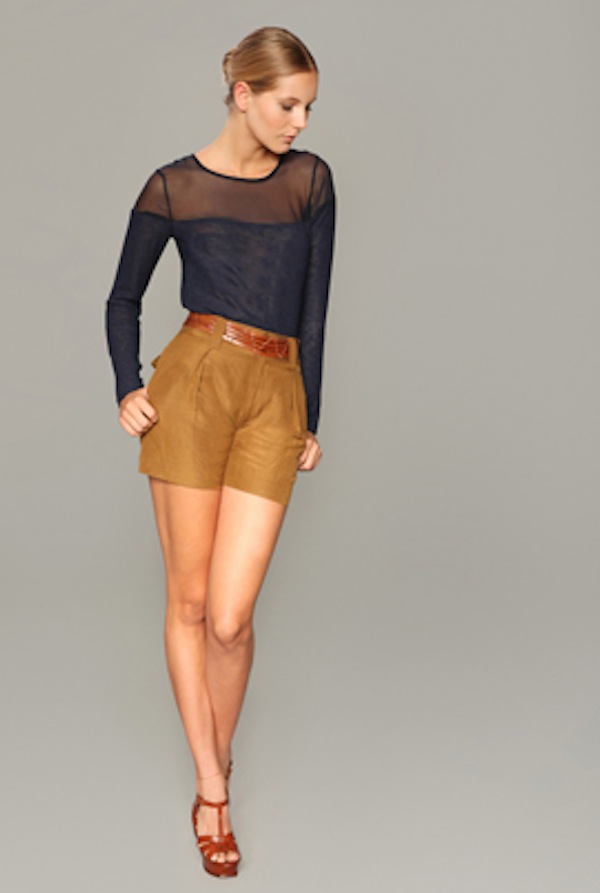 Zang Toi, who is no stranger to Nashville, having appeared at various trunk shows and fashion shows around town over the years, joins the Wednesday line up. We have photos of a Zang Toi trunk show held at Gus Mayer a few months ago.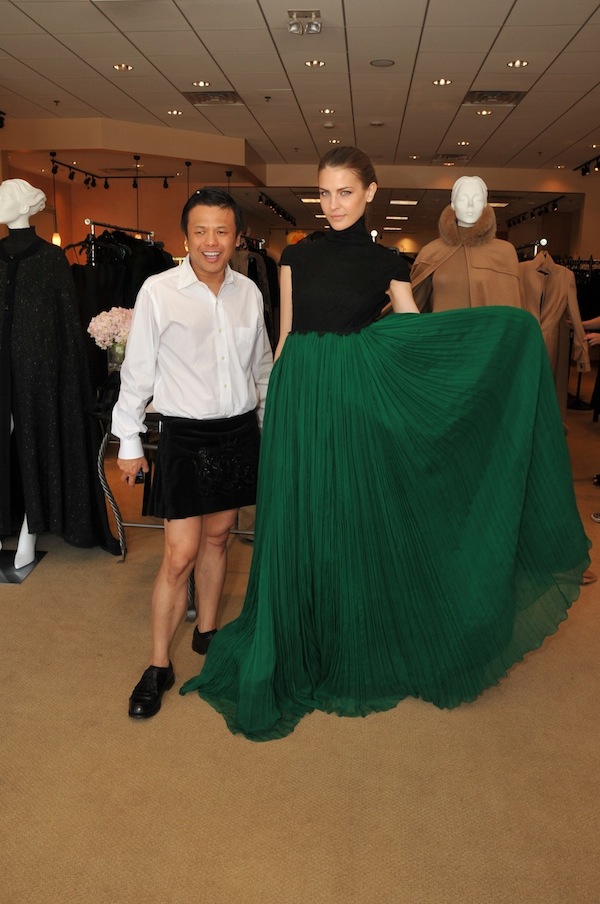 Designer Zang Toi will headline the runway show on Wednesday, March 21st at Marathon Music Works. Toi was born and raised in a small village in Malaysia, the youngest of seven children of a local grocer. Toi left Malaysia when he was 18 and began his studies at the Parsons School of Design in New York when he was 20. In 1989, he opened his atelier and was awarded the 1990 Mouton Cadet Young Designer award recognizing the top young U.S. designer of the year. Toi's work has been featured in Vogue, Vanity Fair, Time, Newsweek and the New York Times, and he has dressed celebrities such as Sharon Stone, Elizabeth Taylor, Farrah Fawcett, Kirstie Alley, Patti LaBelle, Gong Li, Eva Longoria, Fergie and Heather Graham. Toi is also an avid support of the Lance Armstrong Foundation (LIVESTRONG) and has raised over $700,000 to help in the efforts to find a cure for cancer. He was recognized by the foundation in 2008/2009 as one of its top fundraisers. In 2011, Vivid Magazine, an international Chinese luxury and style publication, named Toi one of its Top 8 influential Chinese Americans.
Thursday: This is the night dedicated to local designers and the winner of last year's Nashville Fashion Forward Fund. Being that I like to think of myself as an avid local supporter, this is easily going to be one of the nights i am most excited for. Some of these very same designers were featured in an article and video we released last year honoring the locals that showed at NFW 2011. I mean, I was named the best Supporter of Local Designers on the Haute Nashville 2011 "IT" List by StayOnTheGo Magazine, so I look forward to living up to that in 2012, as well.
Amy Breen of amy.b. design is not someone I know personally but we've featured her designs in our Scene & Heard & Naked Without Us photo albums, so she's no stranger to NFE.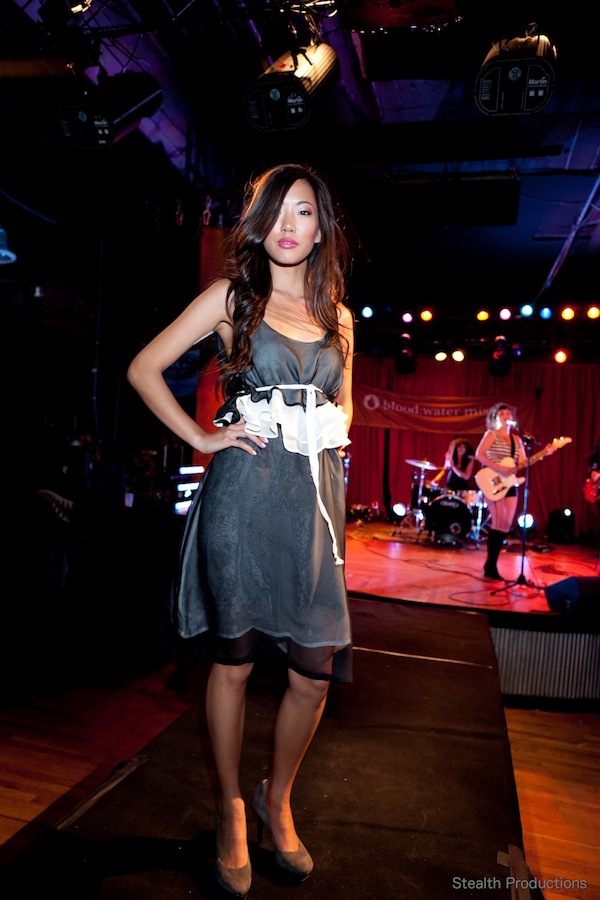 Amy Breen's first original design (when she was nine) was a neon-striped bathing suit. She grew up in Philadelphia where she was influenced by street style and graduated from Moore College of Art and Design with a BFA in Fashion Design and Textiles. She spent a semester at Parsons Paris, spent time working in New York for Nanette Lepore, and traveled to Australia for designer Aurelio Costarella. Amy moved to Nashville and launched amy.b. design as a harmonious mix of comfort and style.
Black by Maria Silver has also been featured in the Naked Without Us album on our site.
After touring the world with garage rock bank, the Ettes, designer Maria Silver set out to create a chic and travel friendly collection for women. Silver is a graduate of the Fashion Institute of Technology and has worked for the prestigious costume design house, Carelli Costumes. She has also worked on Broadway shows including Mama Mia, 42nd Street, Gypsy, Jesus Christ Superstar and Flower Drum Song.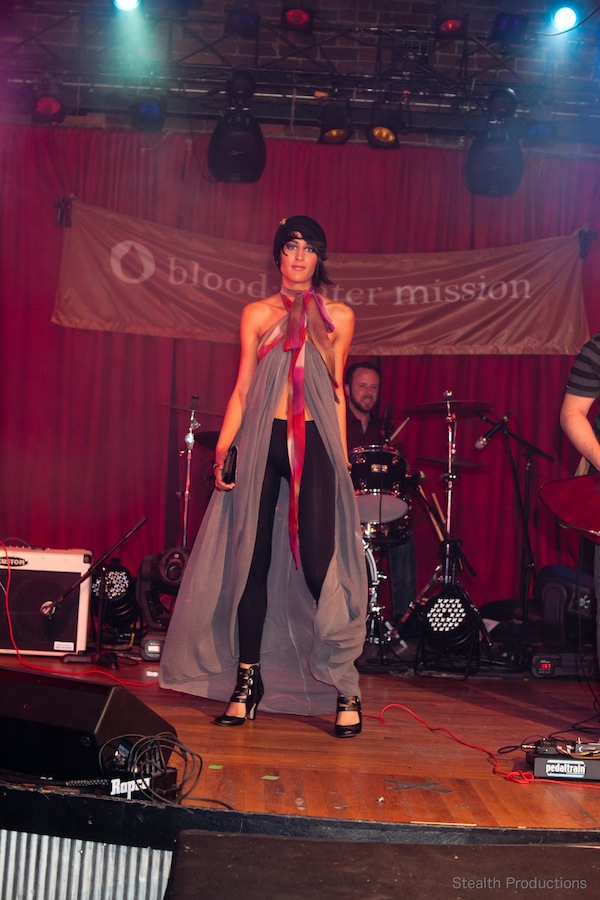 I am not familiar with Brittany Blair but I've learned that she is a Nashville native and attended the University of Alabama (in my home state!) so she's alright in my book and I look forward to seeing what she has to offer NFW 2012.
Nashvillian Brittany Blair is an apparel design graduate from the University of Alabama. She interned in New York with designer Catherine Malandrino, showed her first full collection for the Fall 2010 fashion show at the University of Alabama, and participated in the first annual Birmingham Fashion Week. Blair now lives in Nashville and is opening a combined upscale restaurant/boutique called Kocktails & Kouture in the Gulch, slated to open later this year.
Pink Elephants by Truly Alvarenga has hit the NFE photo album library by way of Naked Without Us and I have known of her brand for about 4 years now.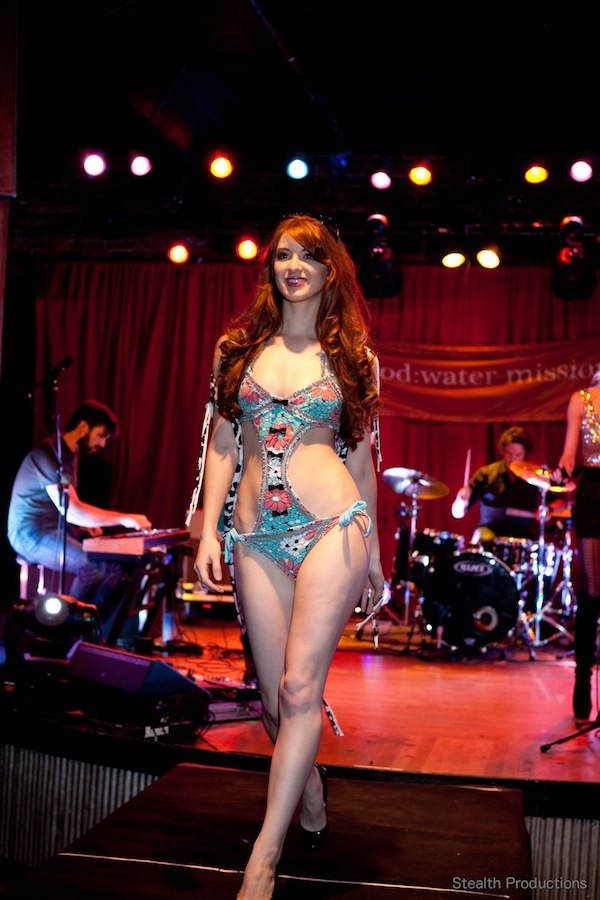 Here are some looks the designer, Truly Alvarenga, rocked at NFW 2011: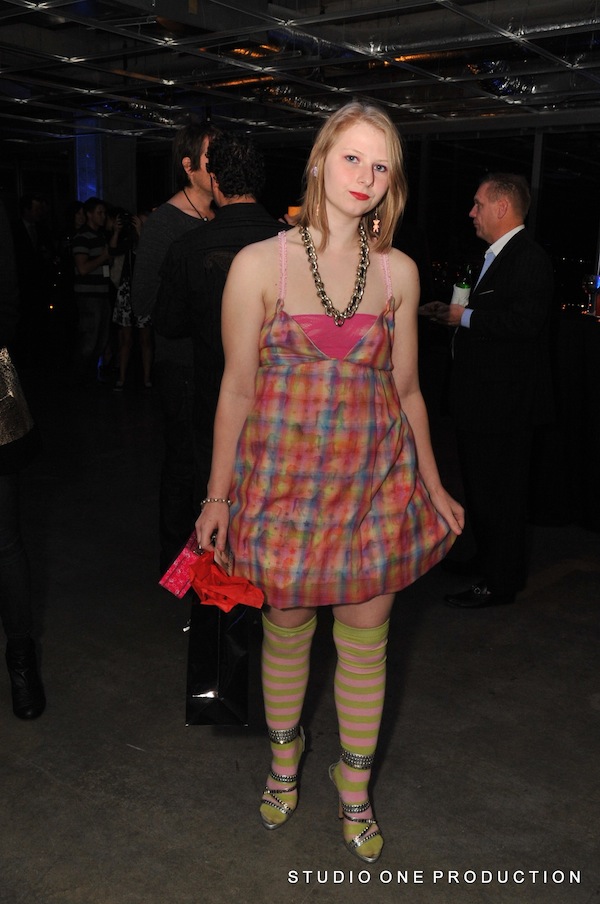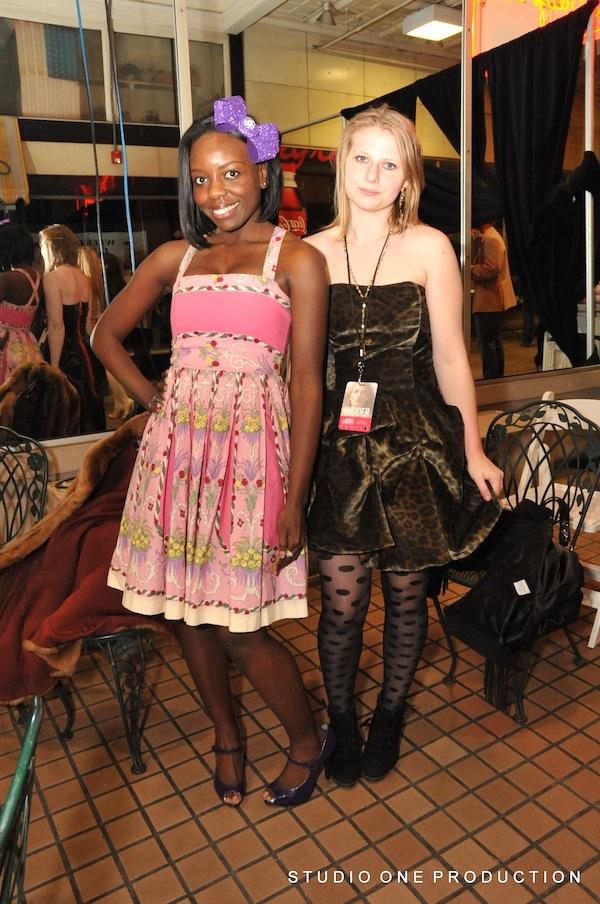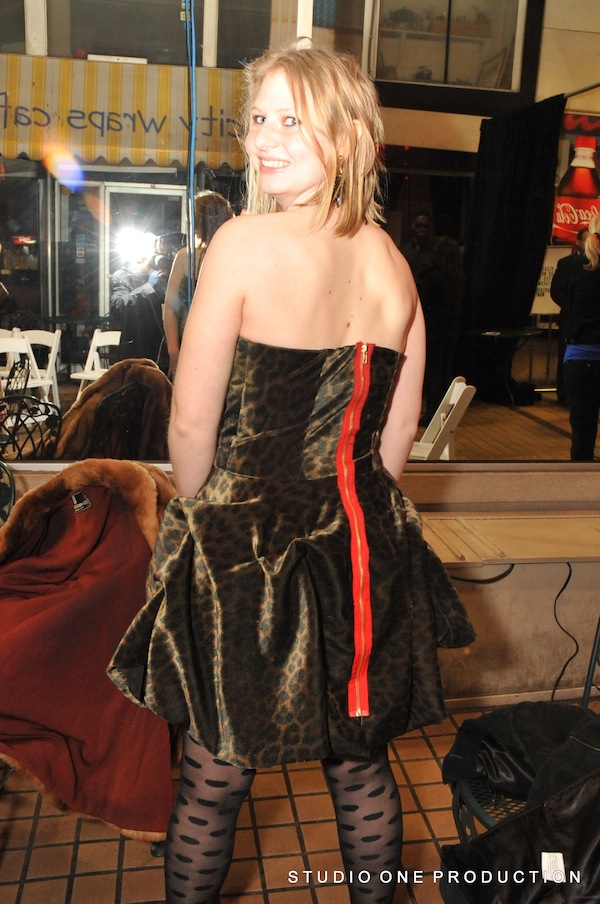 Nashville native Truly Alvarenga's collection concentrates on edgy designs with intricate layers of detail, and her designs range from radical rock and roll to youthful Harajuku. She recently interned with Anna Sui and currently divides her time between her studio and workshop in Hanover, N.H. and her design base in Nashville.
Tuft by Jessica was featured on our site back in 2010 in an article by our good friend Amber C. of Nashville Fashion Blog. She explains her inspirations and top three designers.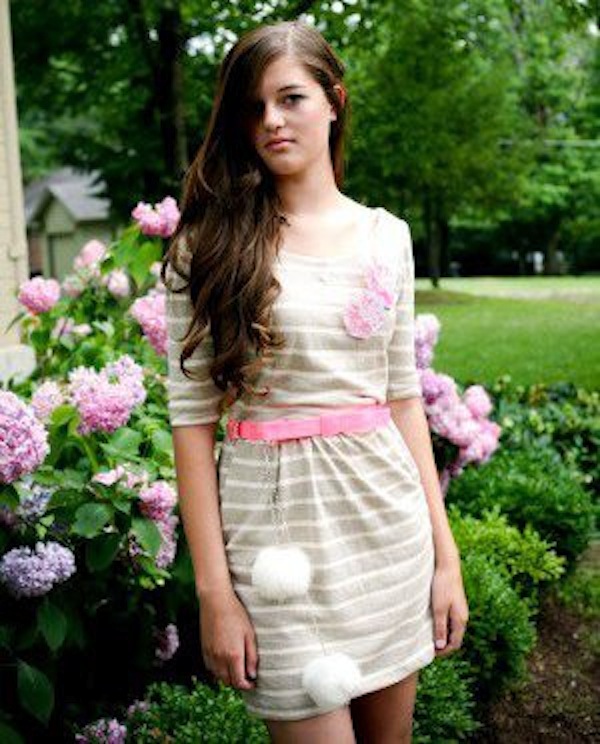 Jessica Jones attended O'More College of Design and received the Distinguished Designer awards for both her junior and senior collections at O'More's annual fashion show. She created her brand Tuft with a focus on pairing laid back sensibility with classic silhouettes in bright hues and bold patterns.
The Trunk is a mobile fashion truck that brings you fashion on the spot! Owners, Abigail Franklin and Kyah Hillis are in our NFW 2011 album.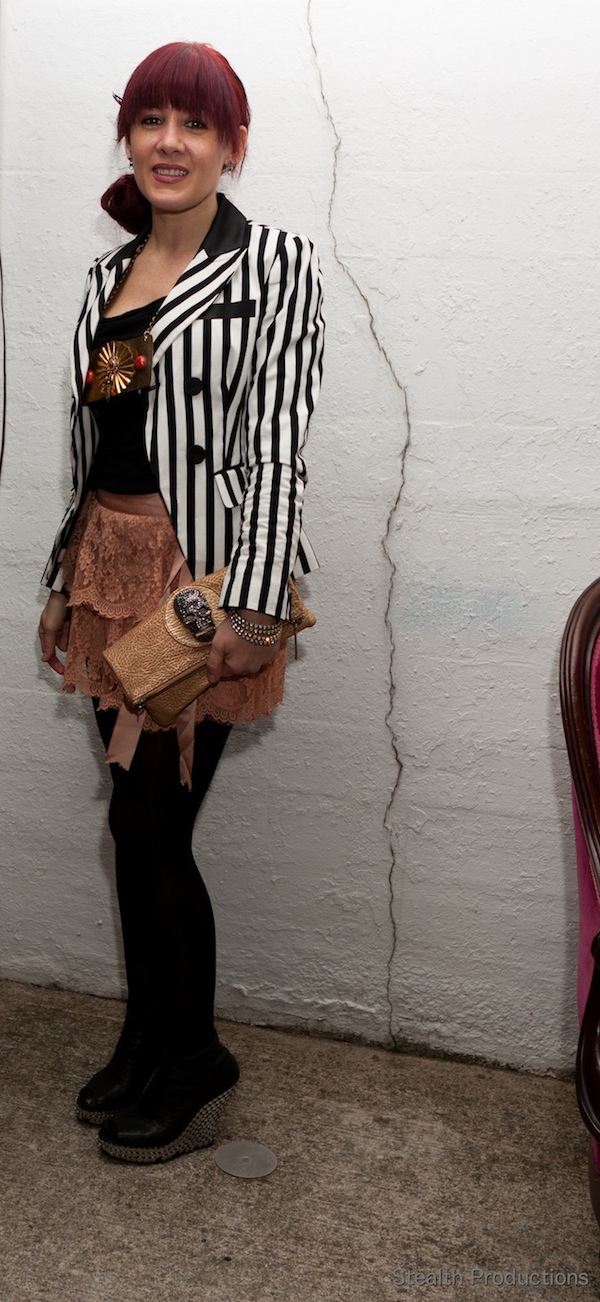 (Abigail Franklin at the NFW 2011 Sleeveless afterparty)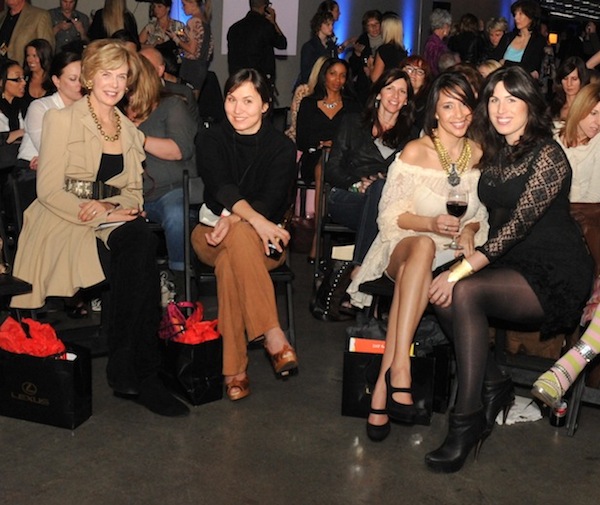 (Kyah Hillis is on the far right at the opening night of NFW 2011)
Abigail Franklin and Kyah Hillis have joined forces to launch Trunk, an alternative retail space. Trunk is the first mobile fashion and accessories boutique in the Southeast and one of the first in the country. Franklin owns the men's fashion collection State, and Hillis owns Sleeveless, a premium accessory brand that specializes in leather goods for women.
Nashville Fashion Forward Fund winner, Julianna Bass showcased at NFW 2011 at War Memorial. We have video of her show at NFW 2011 and an interview. She's originally from Pulaski, TN but now Lives in Brooklyn, New York. Since NFW 2011, she appeared on 24 Hour Catwalk, and although she did not make it to the final round, the passion she has for design was apparent I have appreciation for her persistance.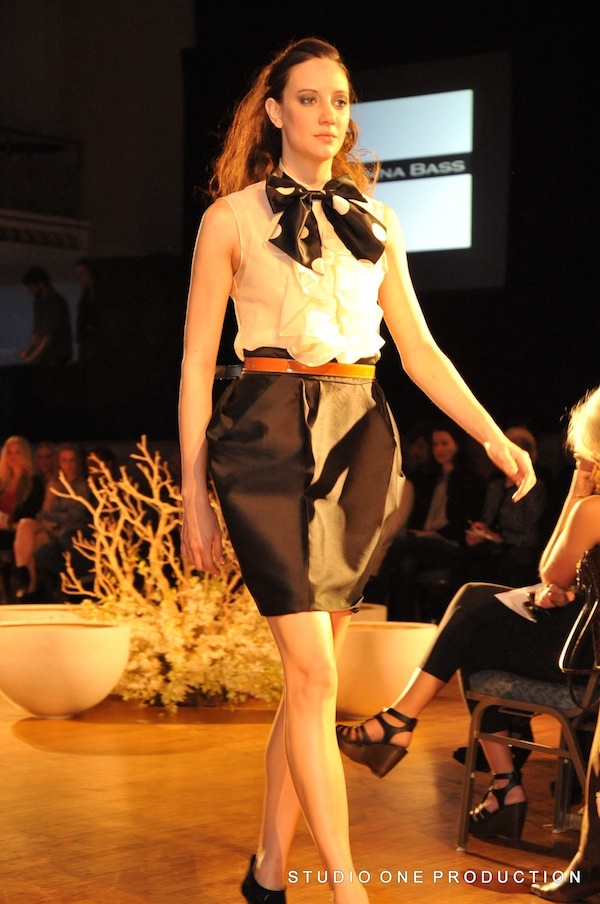 Julianna Bass is the recipient of the inaugural Nashville Fashion Forward Fund award, made possible with the proceeds from Lexus Nashvillle Fashion Week. Bass was born in Pulaski, Tenn. and attended Middle Tennessee State University in Murfreesboro where she studied apparel design and costume design. She launched her eponymous collection in 2008 after design studies at the Fashion Institute of Technology. Last Spring, she presented her Autumn/Winter 2011 collection at Nashville Fashion Week and photographed her Spring/Summer look book in her hometown of Pulaski.
Friday: White Rabbit by Shea Steele is another returning designer. I was really into the beautiful way she used color blocking. I'm also glad to see another talented local on the roster! Check out video of the runway show and an interview we got with the designer, Shea Steele.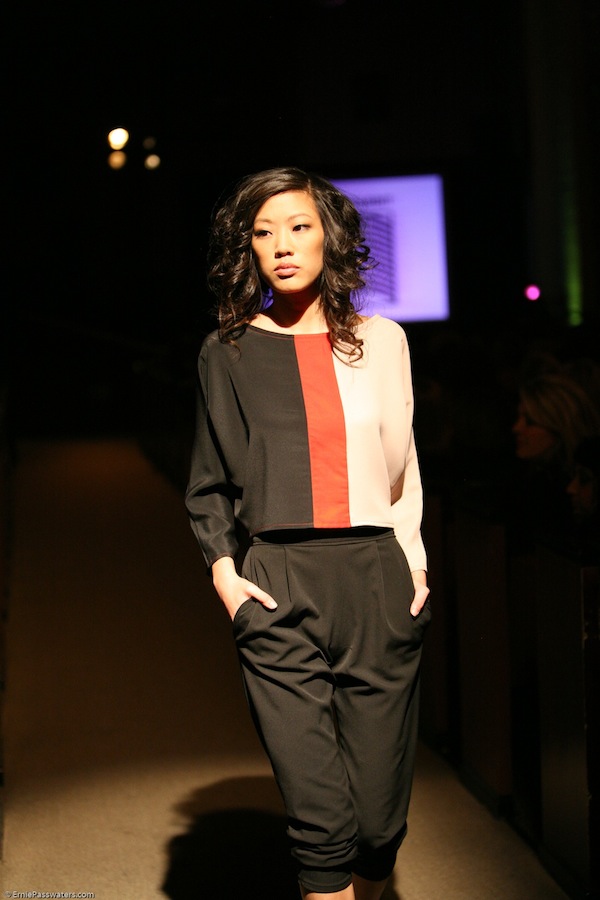 Shea's store, Local Honey, is featured on our site and in the the photo albums of her NFW 2011 runway show, the Local Honey Spring Premiere during NFW 2011, their 2011 Fall fashion show, and video of their 2010 Fall fashion show - all featuring White Rabbit.
Shea Steele is a Nashville based designer with a keen eye for bold elements. White Rabbit garments and accessories reflect a background in fine art and employ striking combinations of volume, proportion, color and shape to achieve maximum impact through minimal means. Steele also owns Local Honey, a Nashville boutique known for its support of local designers. Her White Rabbit collection will be shown on Friday, March 23rd at Nashville's Parthenon in Centennial Park.
Yet another repeat designer from NFW 2011 is Katharine Kidd. Last year she showed really cute cocktail dresses, beautiful gowns, and chic pants ensembles-something for every occassion. So I'm anxious to see if she sticks to this variety of looks.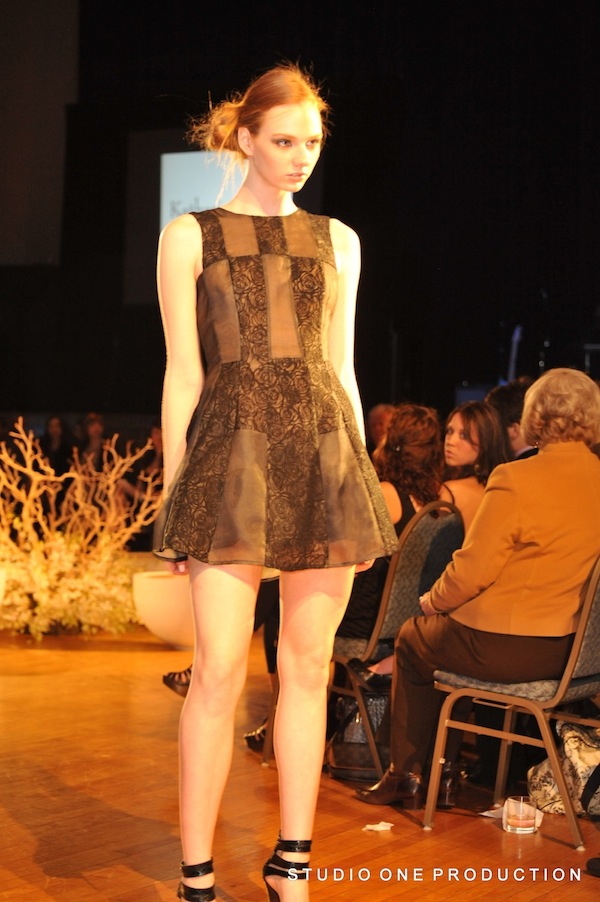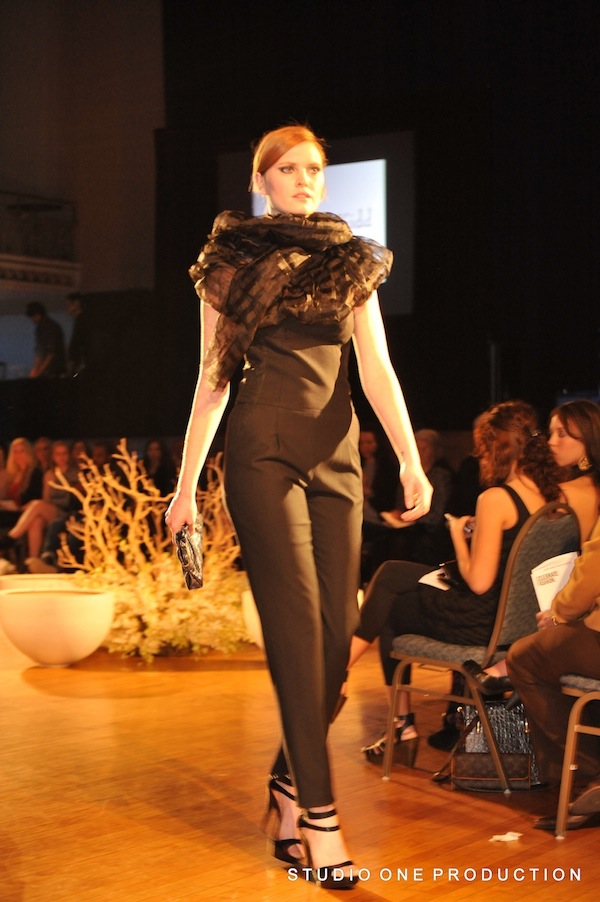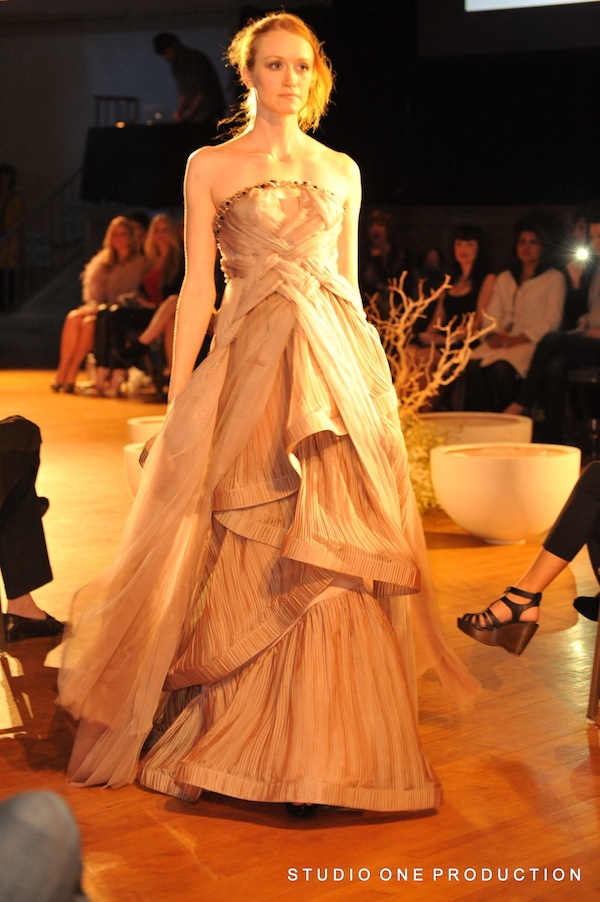 Raised in the South, Kidd spent summers in Paris and recalls an adolescence of sewing dresses and creating costumes, inspired by romantic literature and period films. Kidd launched her eponymous label in 2010 and recently opened her first namesake store in Los Angeles. Her clothes have been worn by Rooney Mara, Rachel McAdams, Kate Beckinsale, Lea Michele and Emmy Rossum, to name a few.
G-Star will be joining the Friday line up. From its conception in 1989, G-Star has been known for innovative and cutting edge style in the world of denim. The concentration on craftsmanship and innovation continues today, through the evolution of G-Star denim silhouettes and the adoption of architectural 3D design and jean construction. G-Star leads the world of 3D denim with evolution from the articulated knee of the Elwood (5620) to the twisted-leg architecture of the arc pant. Pushing boundaries, continuous experimentation and product development have led to a strong following worldwide. The rough, rudimentary and raw characteristics of the brand allow G-Star to maintain its distinct and unorthodox styles.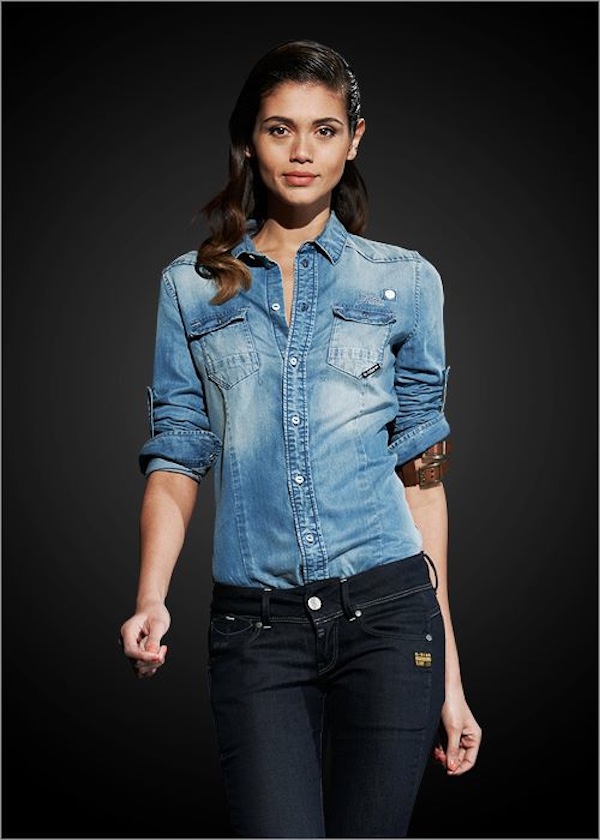 Red Doll is the last designer confirmed for Friday night's show. Tatyana Merenyuk grew up in the Ukraine. From an early age, she showed a colorful taste for fashion, and her favorite pastime was playing dress-up with her older sister. Merenyuk started designing her first Red Doll collection in 2008, and a year later she was being honored by Gen Art Chicago as one of 2009's Fresh Faces in Fashion. With abundant positive press and a growing fan base, she decided to move to New York and put her line into production. She went back to visit the city that first gave her career in fashion a start this past fall to participate in Fashion Focus Chicago.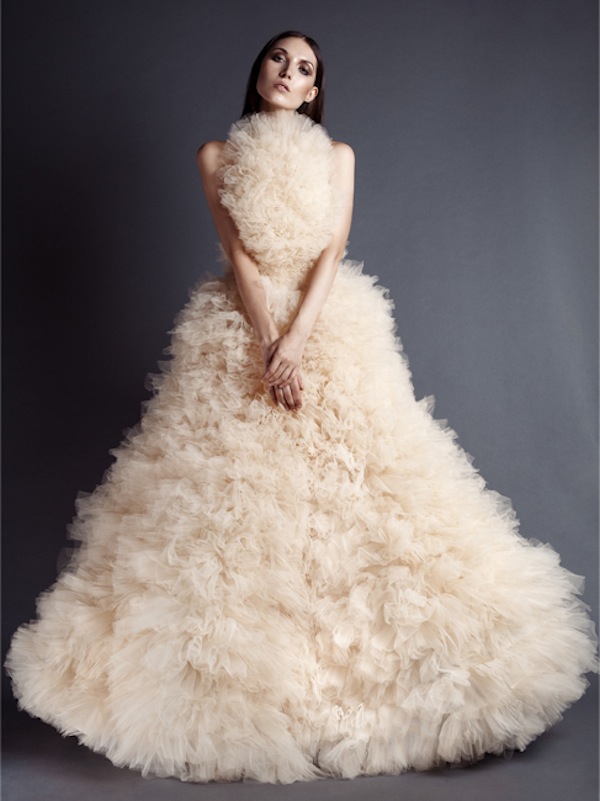 The annoncement of Versace as a NFW 2012 designer was mentioned in a prior article I wrote and I'm still in shock! I'm sure Donatella will not disappoint us. Check out the article to see two of my fave celebrity men and women Versace looks.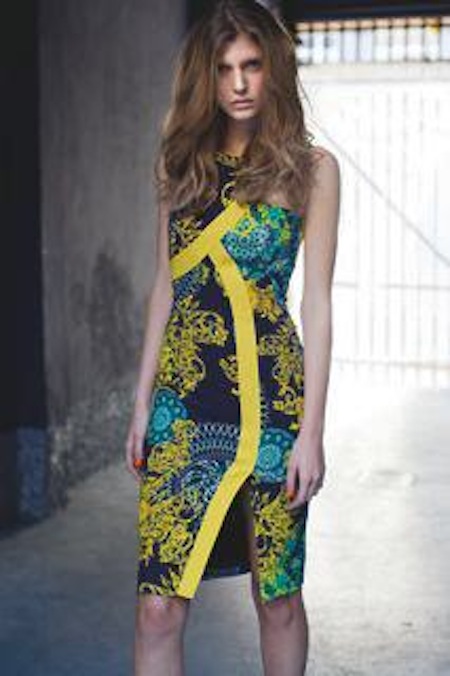 On Friday, March 23rd, the Versace Collection will close the evening runway show with both men's and women's looks at Nashville's historic Parthenon in Centennial Park. Part of the legendary Versace brand founded over 40 years ago by Gianni Versace, the Versace Collection traces its origins to 1991 with a range initially intended exclusively for men. In 2009 under the creative and stylistic direction of Donatella Versace, the Versace Collection for women was launched. Longtime local Nashville clothier Levy's, in business for more than 150 years and one of Nashville's first fashion entrepreneurs, is presenting the Versace Collection.
Saturday: Rounding out the Nashville Fashion Week 2012 experience are the last five designers of the week. I'll begin with local favorite, Jamie and the Jones. We've got footage of their NFW 2011 show along with an interview with the duo from last year and video of their designs in the nD Festival Fashion Show, as well. Their unique hand stitching sets them apart from the pack and they are definitely ones to keep your eyes on.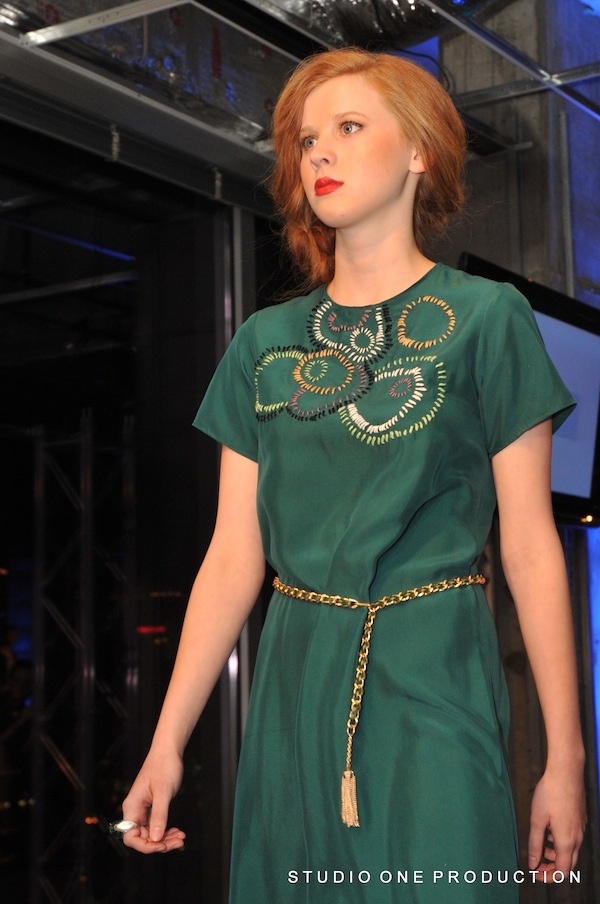 Another returning designer for the last night is Sylvia Heisel. Last year, she showed us some really beautiful gowns.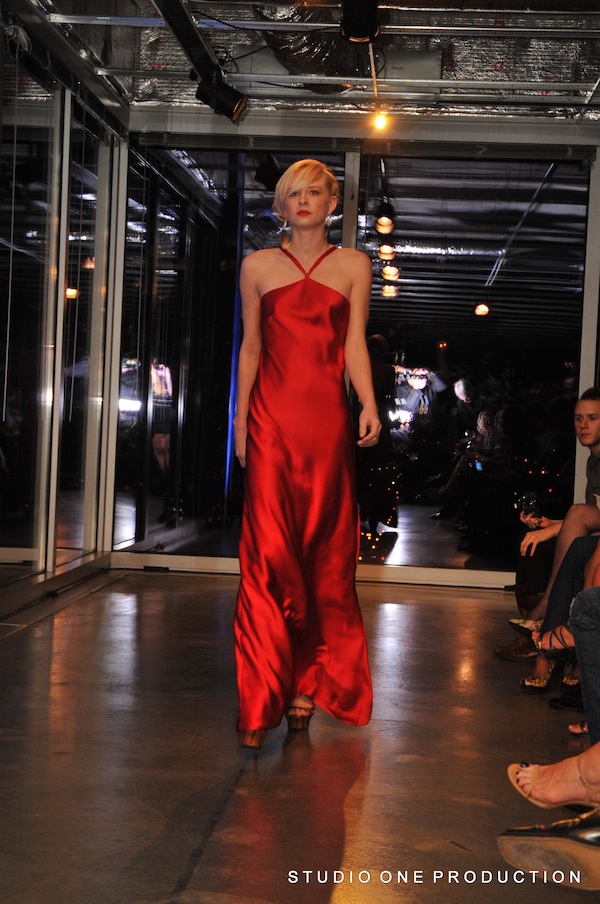 (Sylvia Heisel gown modeled by editor-in-chief of local online magazine, The Lookbook)
"The amazing mix of great music, wonderful style, Southern hospitality and positive energy that is Nashville inspires me," said Heisel, "I am thrilled, excited, and very, very happy to be a part of Nashville Fashion Week 2012."The Sylvia Heisel label embodies simplicity, creativity, technology, sustainability and quality. Influenced as much by contemporary art and design as the fashion world, Heisel's line focuses on wardrobe and lifestyle staples, reinventing them with new cuts, construction and fabrications. Of Turkish heritage and raised in East Africa and New Jersey, Heisel's transcultural perspective informs her designs with a unique view of the world. A CFDA member since 1997 and a visual artist as well as a designer, Heisel creates and consults on sustainable temporary interiors, environments, displays and events. Heisel, in partnership with her husband, Scott Taylor, makes places, objects and experiences that combine contemporary design, art, fashion, culture, technology and lifestyle.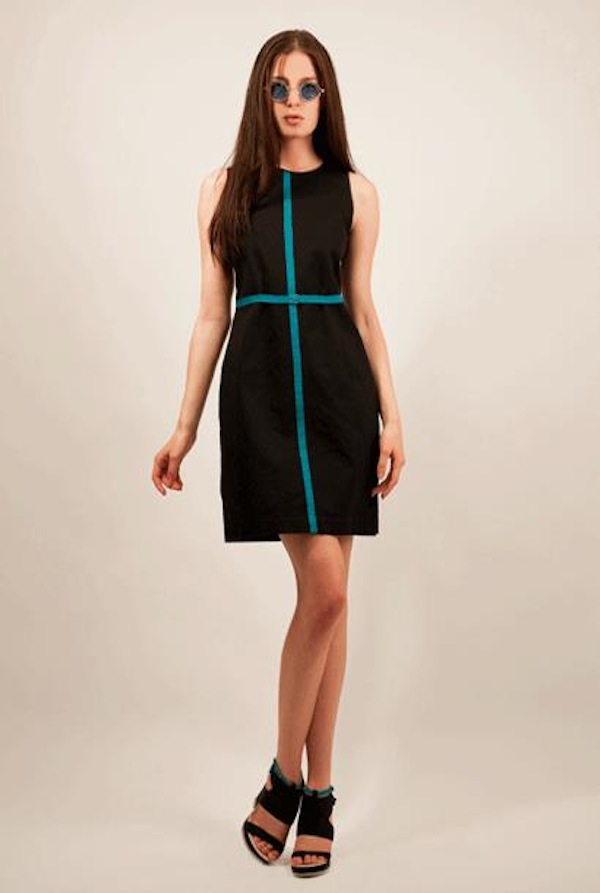 Kal Rieman is a newcomer to NFW. Cleveland native "Cally" Rieman took an unconventional path into the world of fashion, graduating from Denison University with a degree in East Asian Studies and Political Science. Her interest in fashion began during a study program in Taiwan, where she taught English to the owner of a textile manufacturing and marketing company. After graduation, she spent four years working in finance before pursuing a degree in fashion design at The School of the Art Institute of Chicago. Her design career began at Jean Charles de Castelbajac, a prominent French designer of men's and women's wear collec- tions. She moved to New York in 2002 as a design assistant for Rubin Chapelle's women's wear collection. As a designer for Hilfiger's H men's line, she solidified her experience in tailored goods and began to work towards starting her own collection. She has always admired the strength and simplicity of men's wear and set out to build a collection that achieved that same sophisticated, effortless dressing for women. Her collection launched in 2009 and is currently in its fourth season of distribution.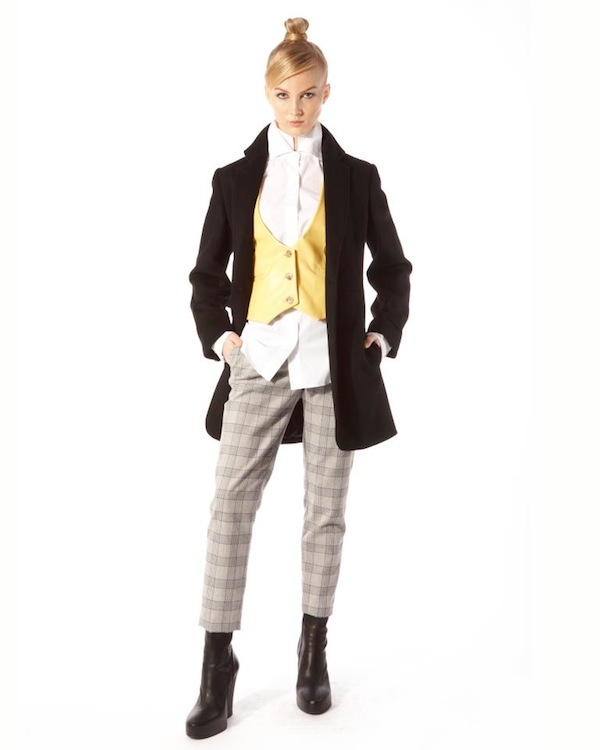 Magid Bernard is also a newbie to NFW, but not to Nashville. We have a photo album featuring a trunk show with the designer, Magid, at Jamie last year.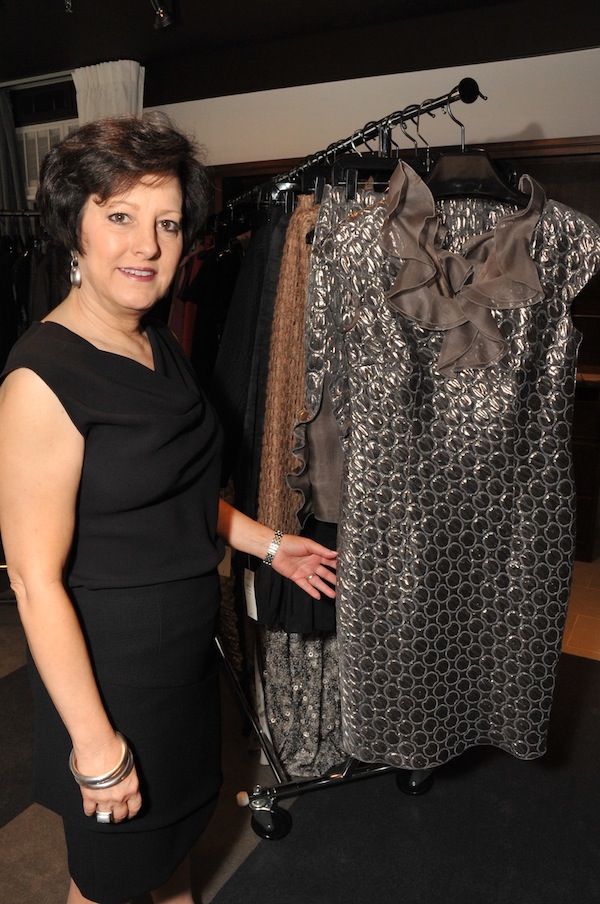 Magid and Michele Bernard make up the luxury fashion house, Magid Bernard. Their love of art, architecture, beauty and design of every kind drives their selection of luxurious European textiles which they craft into timeless designs with a twist. The Magid Bernard label is well known for its attention to clean lines and elegance. The line's astonishingly engineered bias-cut dresses, French laces, and hand-embroidered fabrics are favorites among an international clientele. Magid Bernard's showroom and atelier are in the prestigious New Mart Building, in Los Angeles' Fashion District, where every piece is made under the Bernards' watchful eye.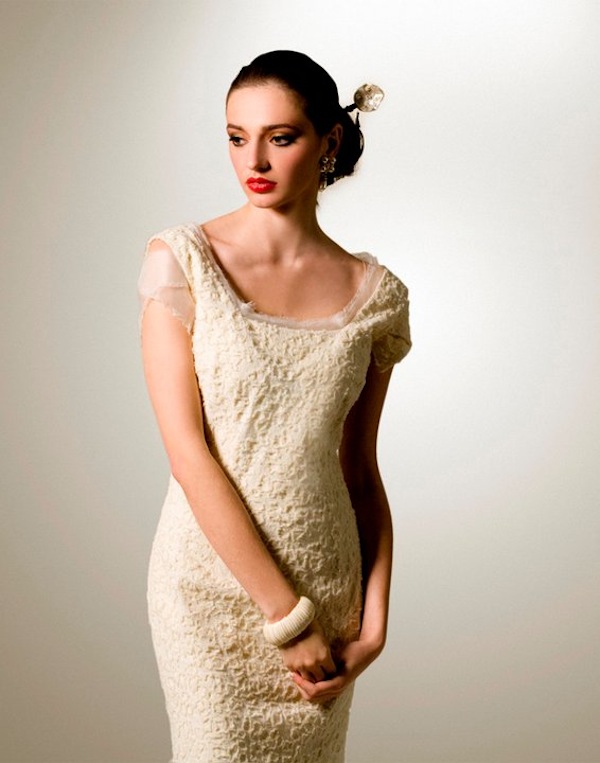 Last, but but certainly not least....Randi Rahm wil be showing on Saturday night.
One of her most well-known clients is the beautiful Carrie Underwood.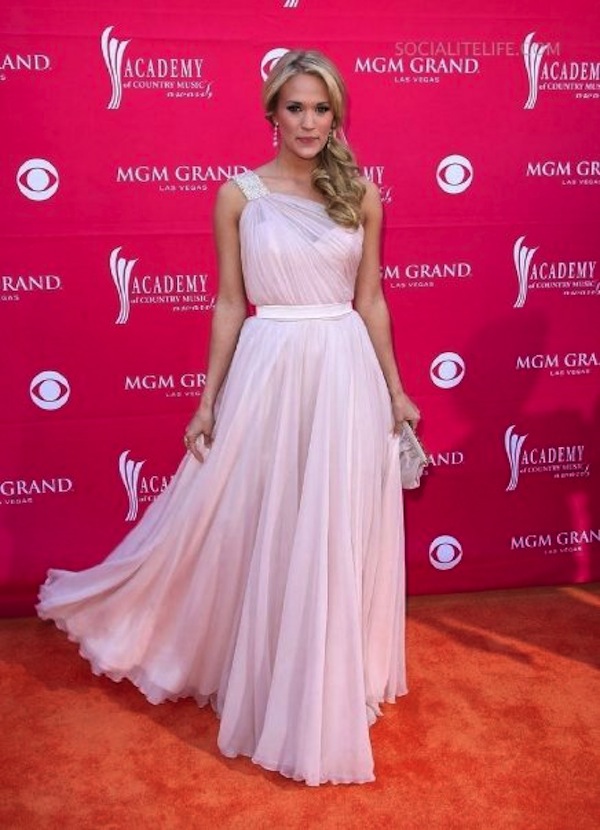 Whew! I know that's a lot to take in, but I want you to be prepared for the week. Only 6 days left to famliarize yourself with the pertinent info so I hope I helped. See you near the catwalk!
Get your tickets NOW!!!