As the climax of the summer, The Fourth of July is the most anticipated part of the season. From the barbecues to the fireworks, we've all got plans to celebrate, have a little fun in sun, and show off our patriotic side. Stores have rolled out out their starred and striped apparel and with only a week left, it's time to find your perfect Independence day ensemble.
This summer's temperatures are scorching, so you'll want to be comfortable while still looking great in the sun. House of Stella's Summer 2012 collection has plenty of stylish options to have you turning heads at the cookout.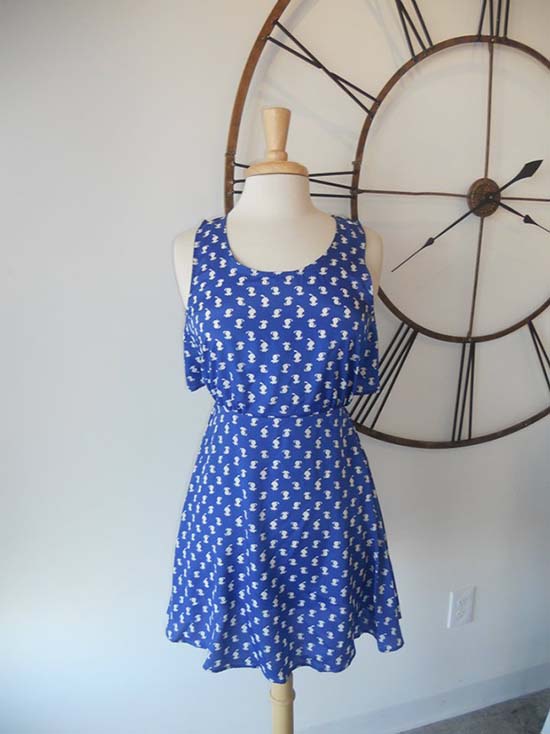 This beautiful A-line dress is made for hot summer days like these. It's lightweight and breezy yet flattering to any figure. I especially love the dropped sleeves that reiterate it's comfortable and feminine structure. What's more, it's pattern is of tiny kittens, a cute alternative to fourth of july stars.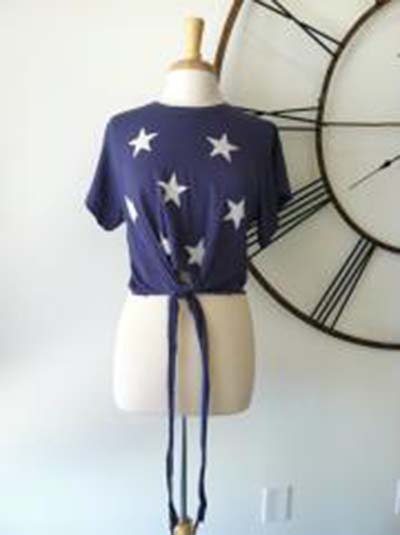 Get in the American spirit with this starry tied top. I love it's casual, loose fit and long tie at the bottom, giving this shirt extra personality. If that's not enough, look closely at the smiley face the stars create. This top can easily be paired with almost anything from a simple pair of jeans to a maxi skirt.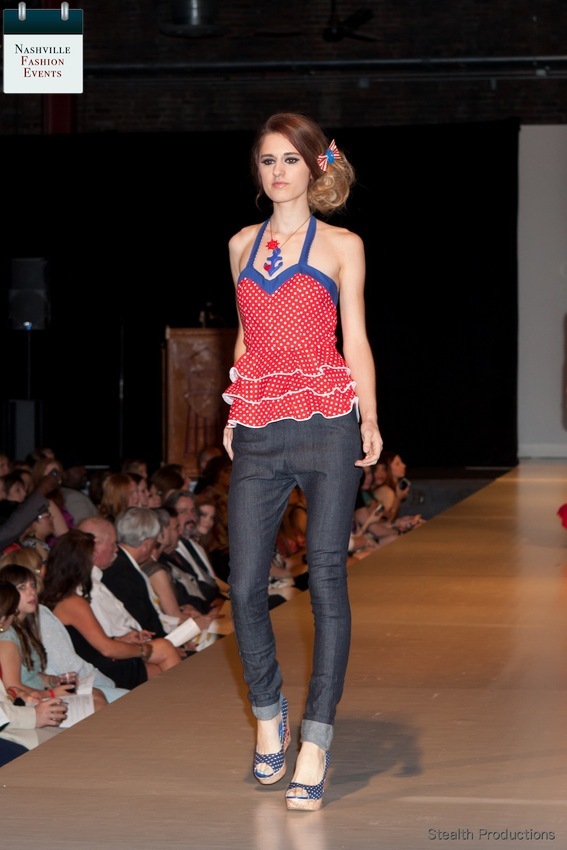 I love this nautical themed look from the O'More College of Design 2012 student fashion show. What caught my attention was how the flirty ruffled top was coupled so well with the sleek drop crotch pant to create a casual, but sexy feel.
Local online boutique Fringe and Lace has a few stylish solutions for your holiday wardrobe.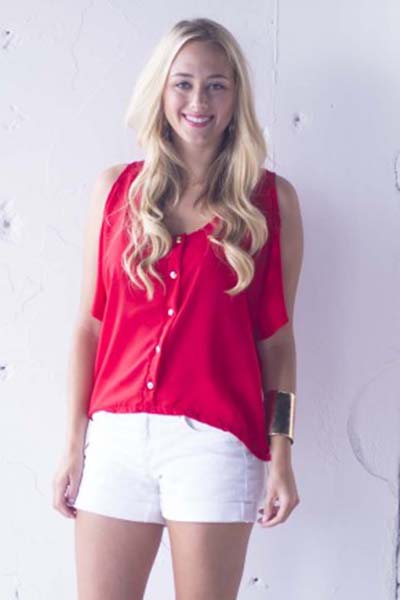 This red exposed shoulder button-down blouse is great for the warmer months and it's gold buttons and draped sleeves provide an extra piece of flare. This top will look great on anyone before or after the Fourth.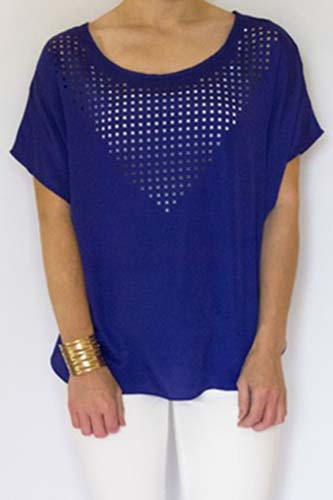 I really love this royal blue dolman sleeve blouse most of all for its mesh, cut-out design and the modern feel it gives. Although a white under-layer is pictured, you can customize the look of this shirt using any color tank, undershirt, or bandeau.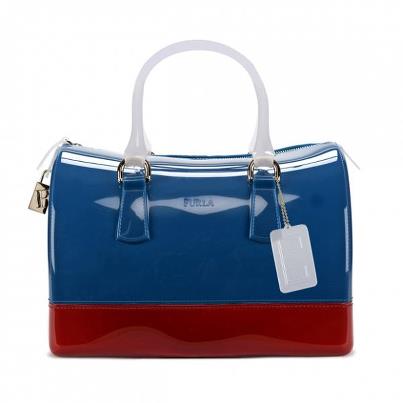 If you're not looking to be completely decked out in our nation's colors, try sporting a cute tote instead. This Furla bag found at Gus Mayer is the perfect way to compliment a toned down look.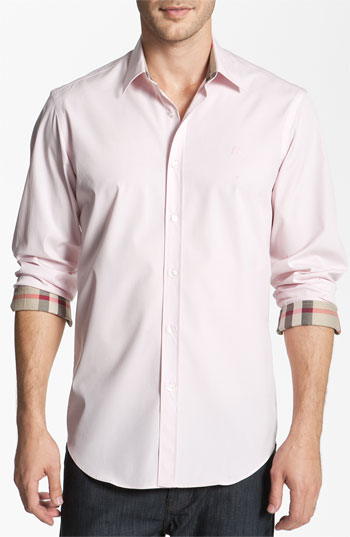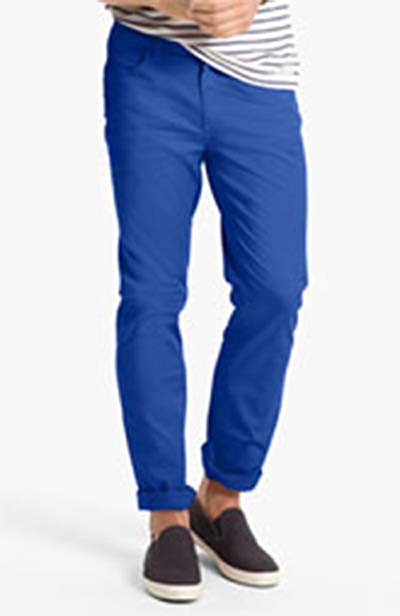 Fellas, you'll need to celebrate in style too! If you're sticking to the trend, try a solid colored red, white, or blue pant with a casual button down. You can find this Paige Denim straight legged slim pant and Burberry sport shirt at Nordstrom.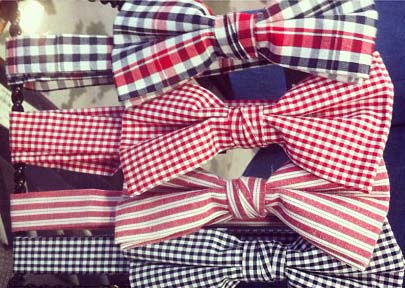 If you're really in the spirit, top off your look with a patterned bow tie from POSH.
Looking great is half the fun of any celebration, and everyone looks good in a litte red, white, and blue.