I'm a big believer that fashion is a reflection of what that society is going through at that time. Look at the 50's for example: buttoned up, bows, high necklines, longer skirts, sweetness and innocence. Then you get in to the 60's and women are sick and tired of not showing of their legs and being in those fit and flare dresses with little kitten heels and being told that they need to behave like ladies.
So the hemlines get shorter, the silhouettes are looser and they kick off their proper heels in favor of something a little funkier. It could just be me but I think that the way trends are swinging now proves that Americans are sick and tired of being in a recession. They are ready for decadence, excessive, over the top, and intricate.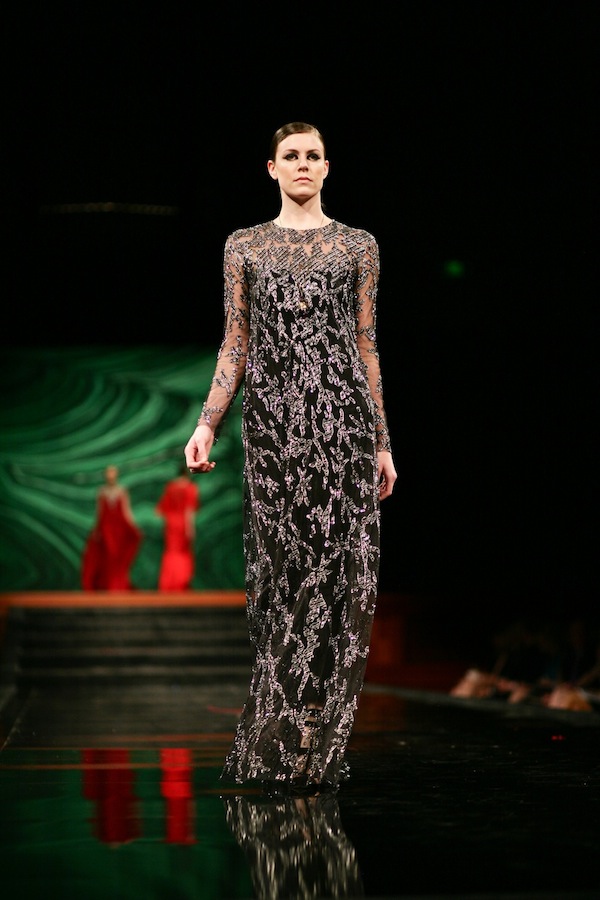 That or all anyone is really thinking of is Gatsby and what he would want his women to wear. Either way I am thankful that Monique Lhuillier is the reigning lace queen and a big believer in art deco motifs.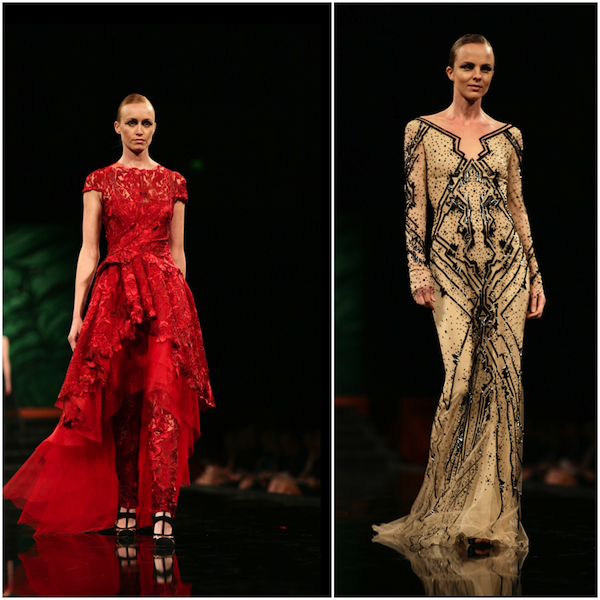 Before Tuesday I thought I had seen some beautiful shows, and I have, but this show put the other shows to shame. From beginning to end these pieces had the audience totally awed. Several pieces even brought on spontaneous bursts of applause. The setting certainly didn't hurt one bit. The symphony hall itself is pretty stunning combined with Monique Lhuillier's stealth use of intensely rich jewel tones and opulence and drama.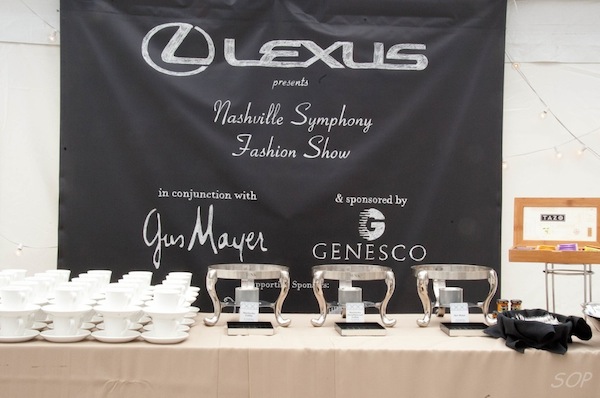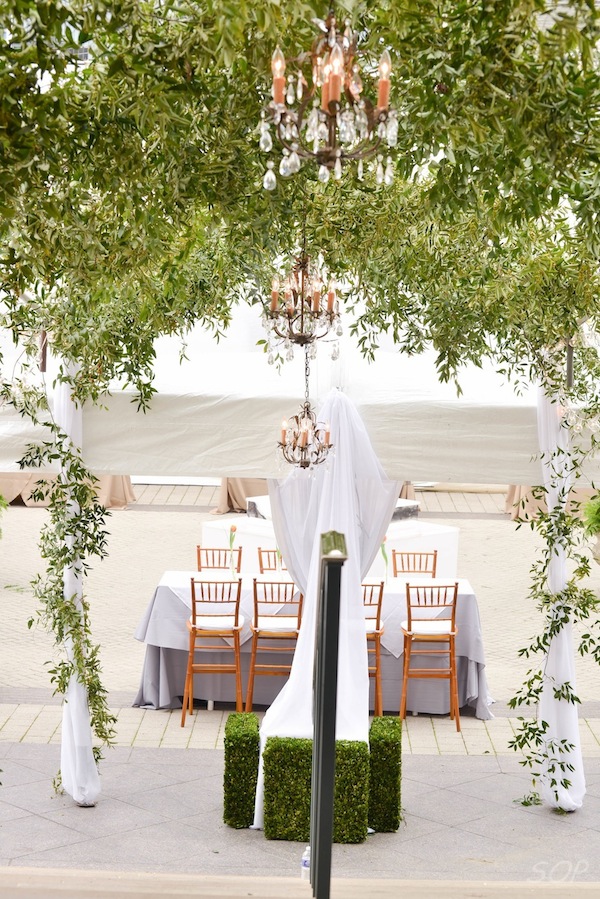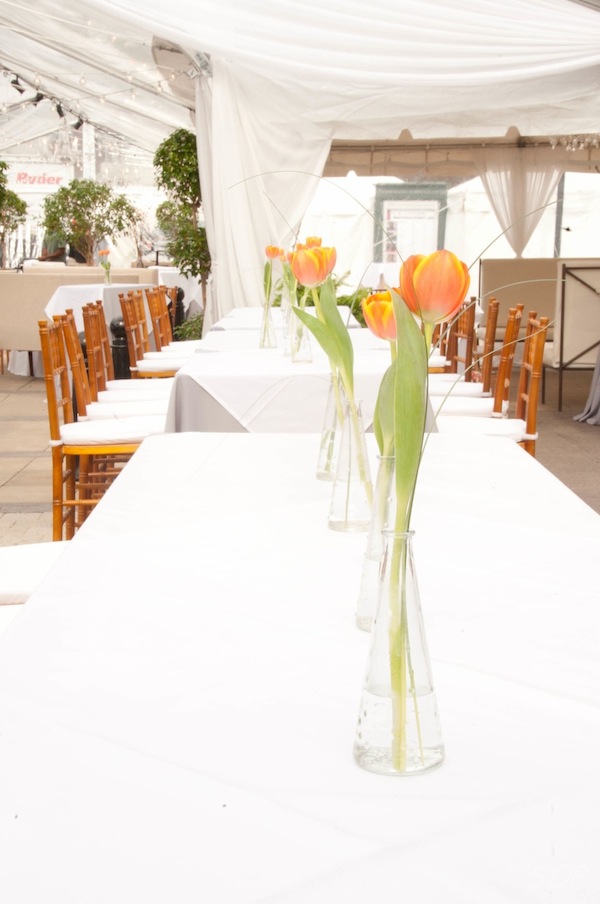 Monique Lhuillier has become synonymous with refined design, meticulous construction and unparalleled glamour, making it the perfect brand to partner with the Nashville Symphony for their Spring Fashion Show benefitting music education through the Thor Johnson Scholarship. The show opened with the lovely Allison De Marcus introducing model/musician Karen Elson to serenade the audience with her engaging blend of folk balladry.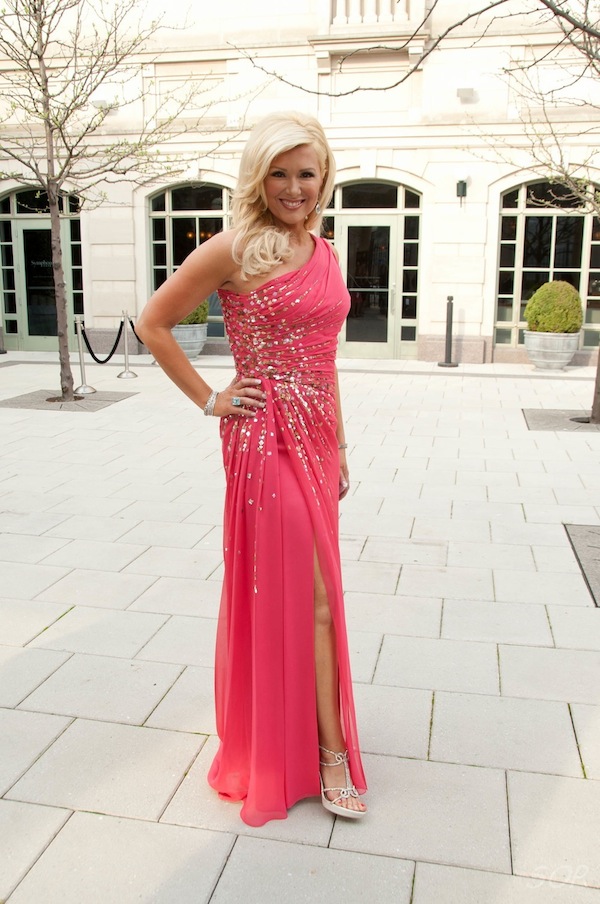 (Allison De Marcus)
(Karen Elson)
This was the perfect build up for Monique's elegant day to night collection. The first look started out the daytime theme with a unique bone cable knit printed crepe long sleeve dress.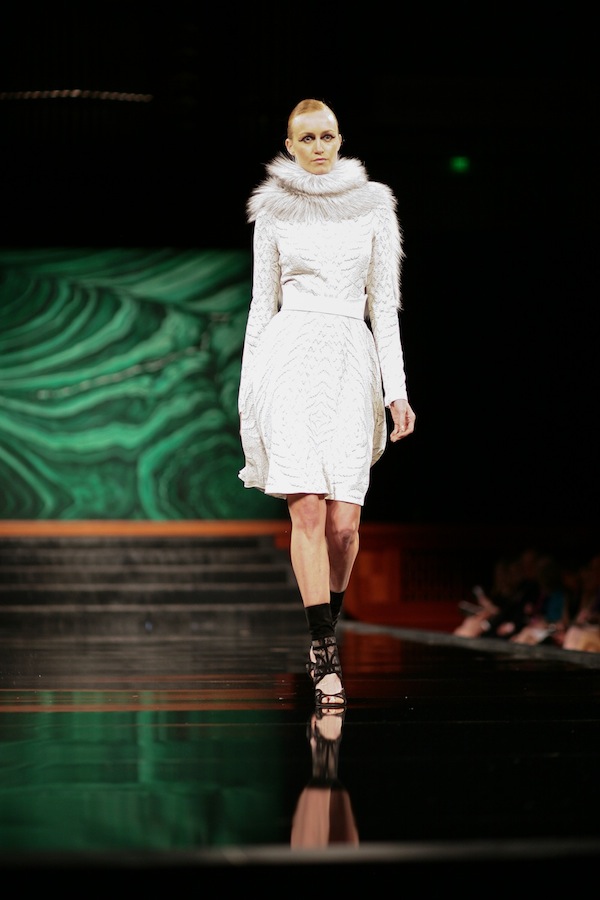 My favorite of the white looks was definitely this modern twist on the flapper dress with its embroidered peekaboo art deco pattern and ostrich feather trim.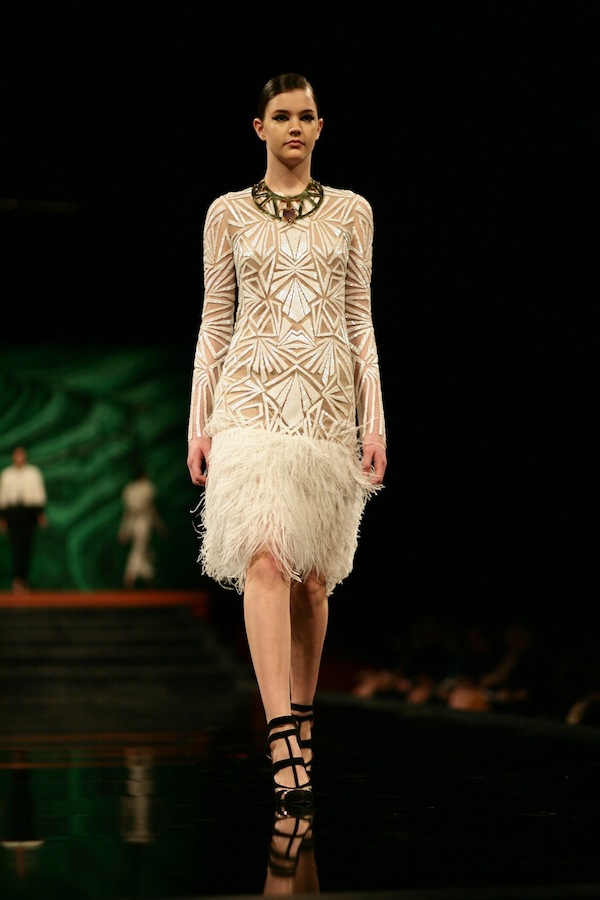 This look was so interesting and special. The draping of this top complemented the gold embroidered skirt to perfection.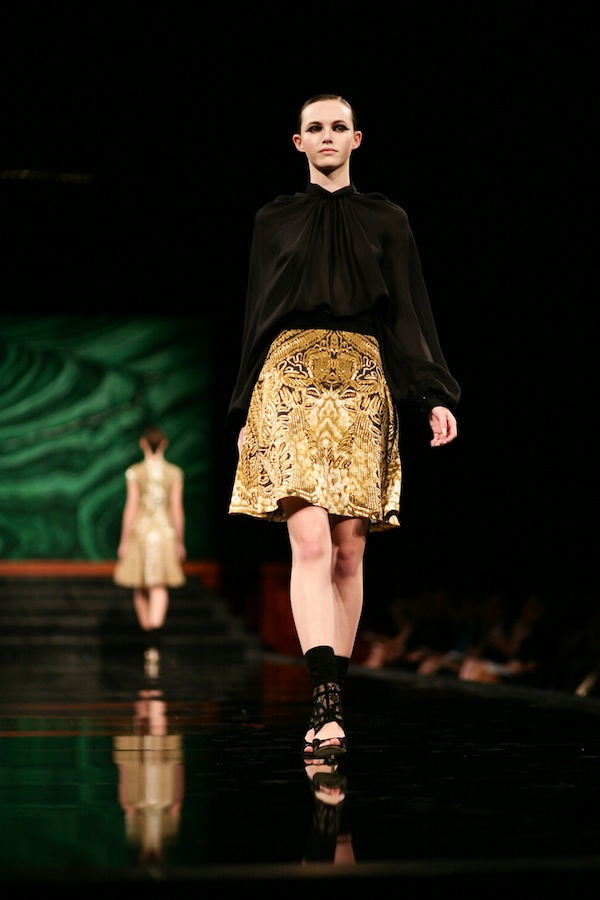 Photos do not do this dress justice. The copper color sparkled and totally modernized the drop waist of this cocktail dress.
As the looks moved into evening wear the music tempo slowed slightly. This dress brought gasps from the audience. The deco inspired, black embroidery was amazing against the nude tulle.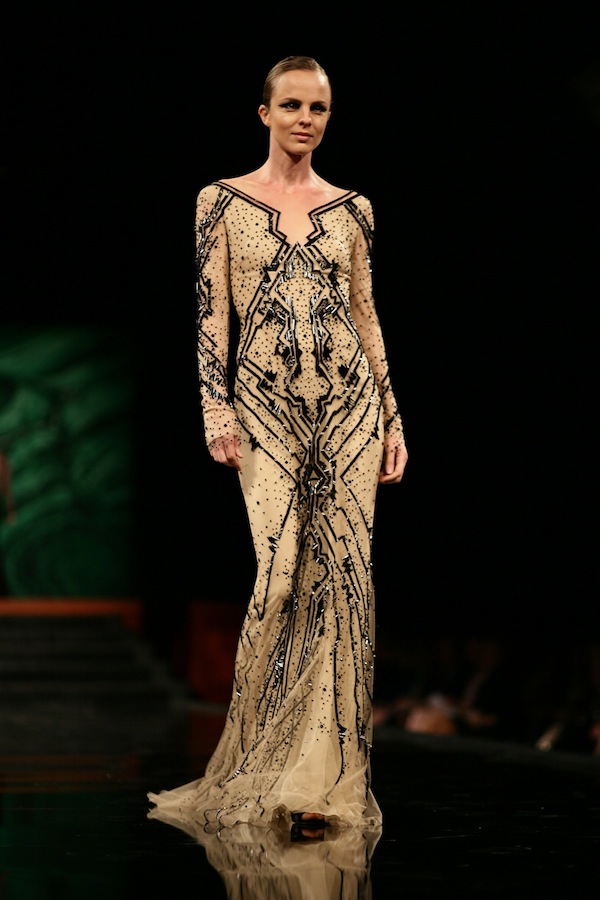 This garnet look was absolutely one of my favorites. The color set off the floral, embroidered tulle and the pants only added to the glamour and drama of this look.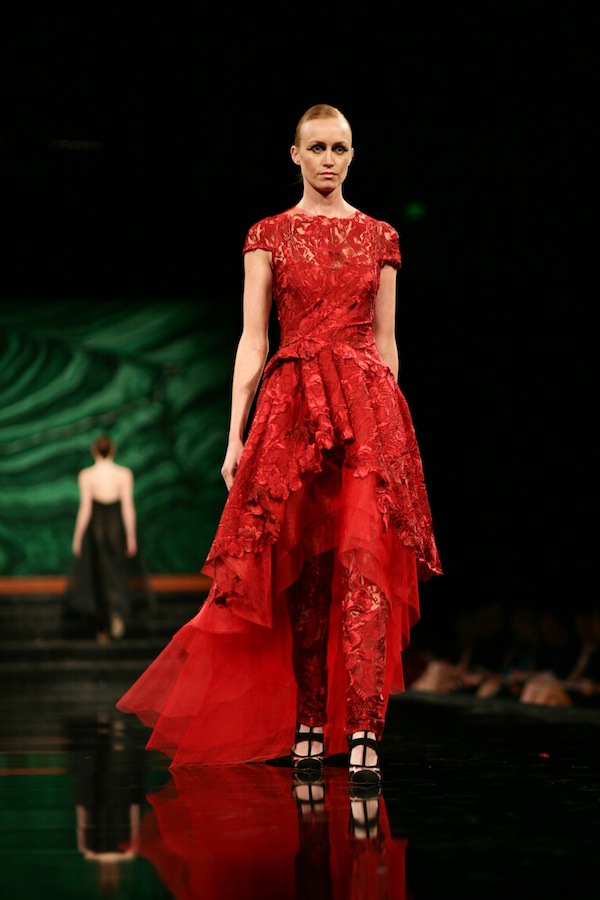 I'm sure you all know that emerald is the color of the year and Monique Lhuillier proved that she knows what to do with this intense shade. Both in a print and in green deco embroidery, she does emerald right.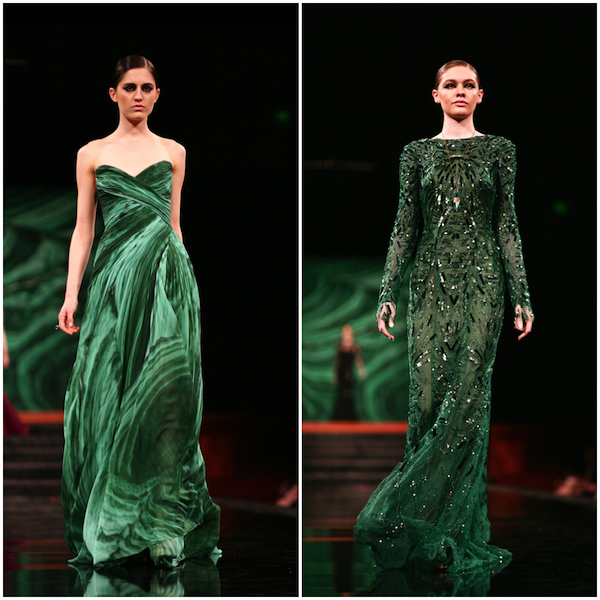 This dress belongs on a queen. The intricately detailed neckline enhances the stunning shade of this gown.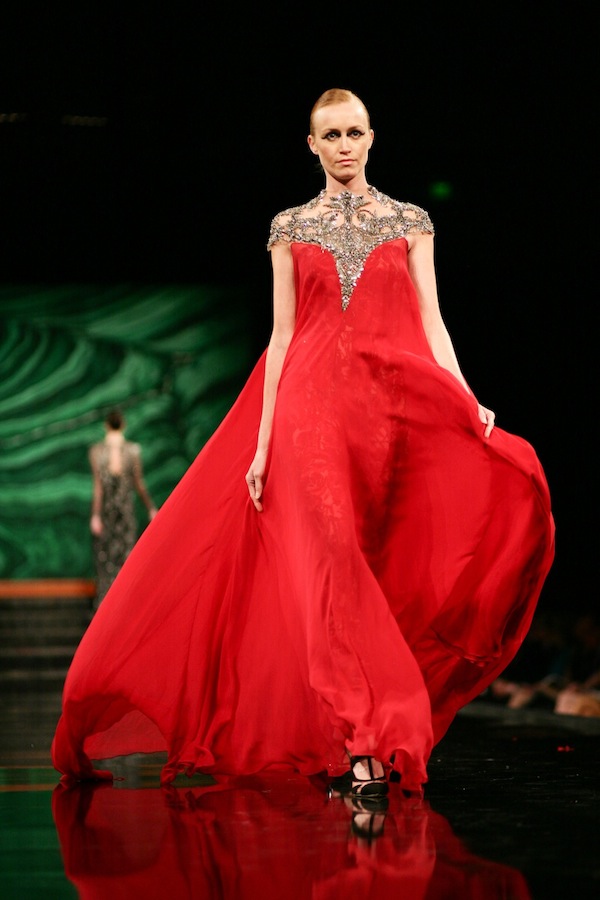 I could go on and on about this show, but I will spare you all and close with this amethyst gown. The neckline, embroidery and fringe in thought might sound like it would be too much. But this dress was breathtaking. The fringe was so thin, it looked like liquid when the model made her way down the runway. I loved everything about this look.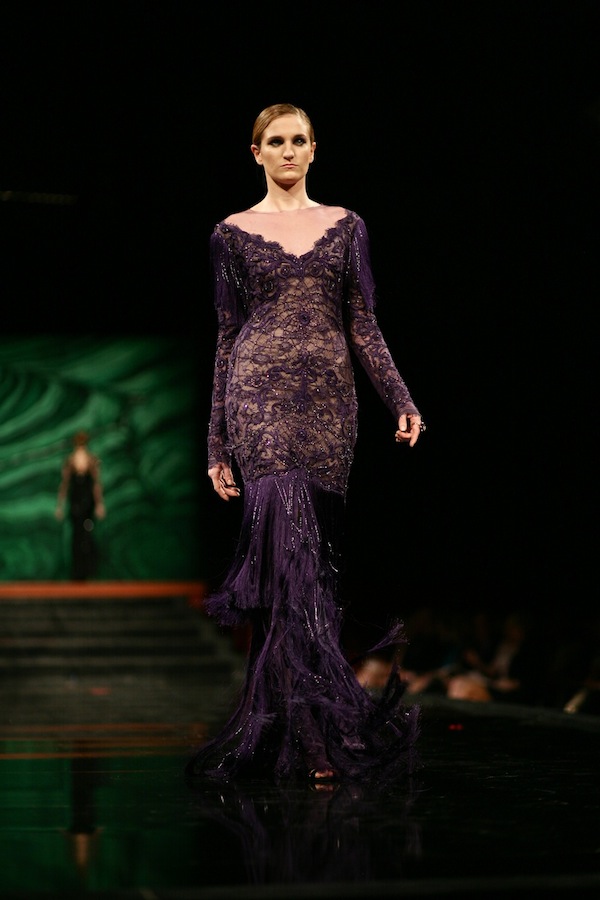 Not only were the clothes beautiful, but the guests were stunning as well. In the courtyard during cocktail hour I snatched several people aside and begged them to let our photog, Nhu, get a picture of their ensemble. There were a couple of jumpsuits that made appearances, my favorite being the one worn and styled to perfection by Lindsay Timberlake.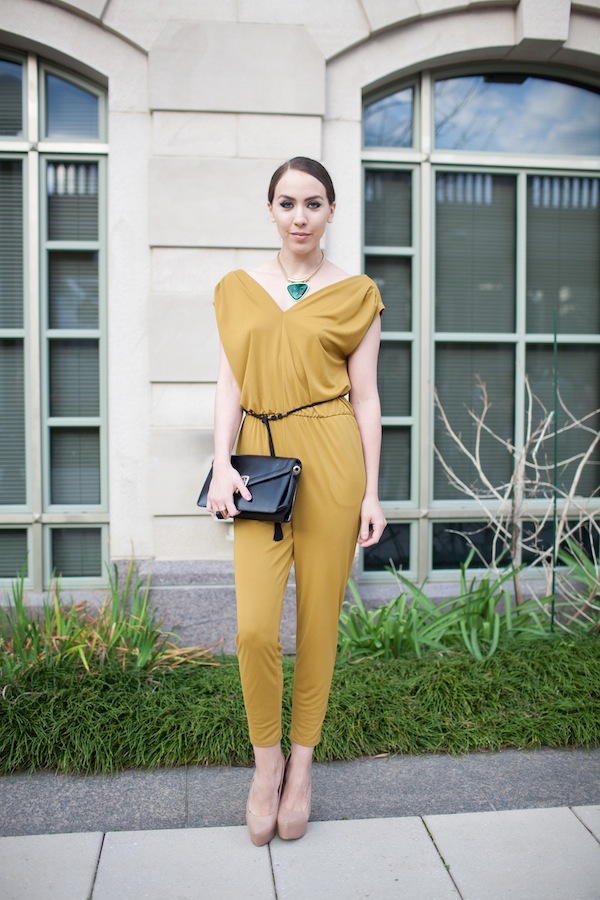 Next, my photographer and I were in awe of this Nordstrom purchase worn by Olivia Tomlin. The sleeves brought so much interest to this piece and she looked stunning in it. I'm sure her beau, Ford, thought so too.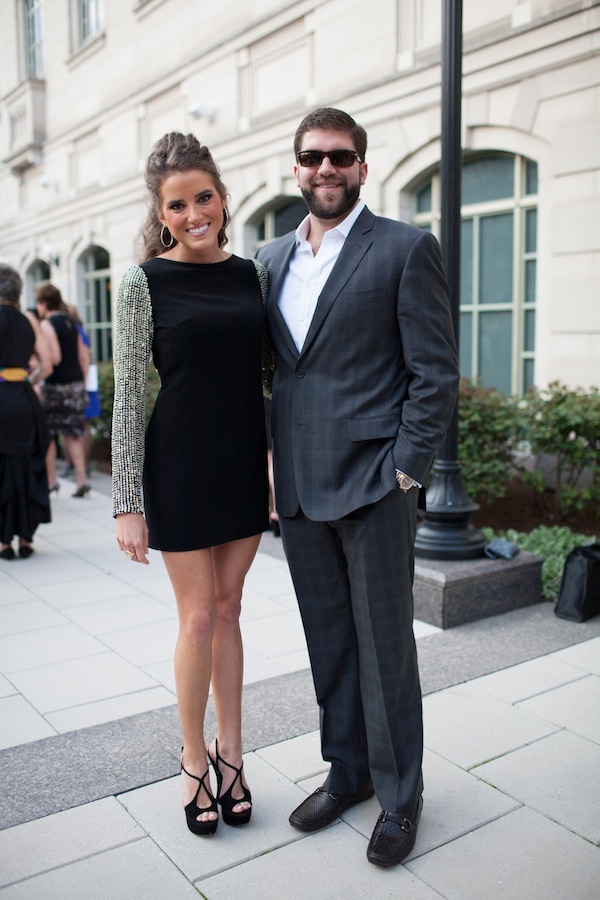 Justin Holbrook, with a gorg woman on his arm, wore another of my favorite outfits. Look at those shoes please! So bold. Loved it.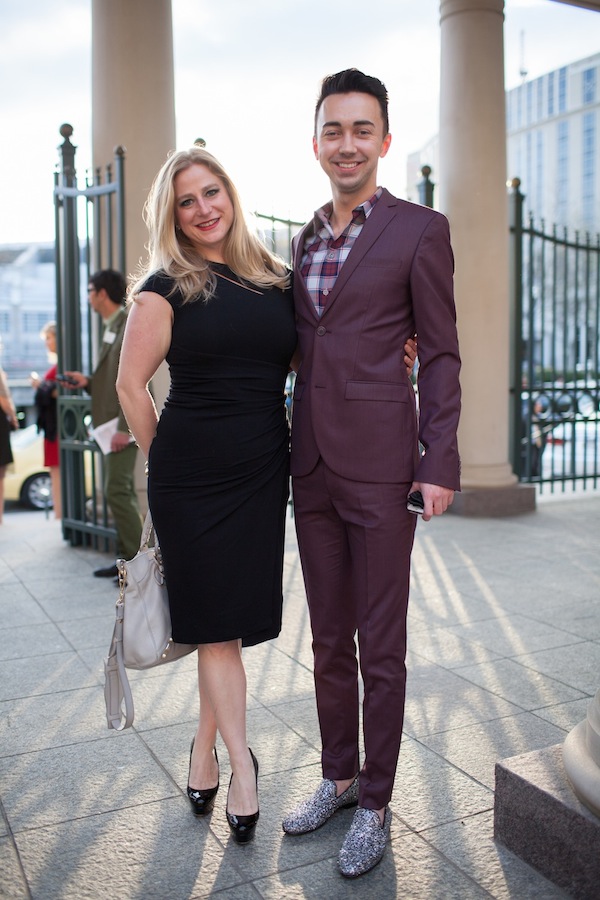 There were a couple of happening after parties. I hung out more at the Young & Fashionable Crowd party but I did have the pleasure of dropping in on the Patron Party as well. Both events were beautiful and well put together. In short, I had a blast.
(Photographer, Nhu Duong and I)
Photo by: Jerry Winnett
To add to my enjoyment of the evening, I got to meet some wonderful people. Peggy and Jessica Kinnard were two of those people. Peggy is wearing a Monique Lhuillier dress. Don't you love the signature lace in this piece?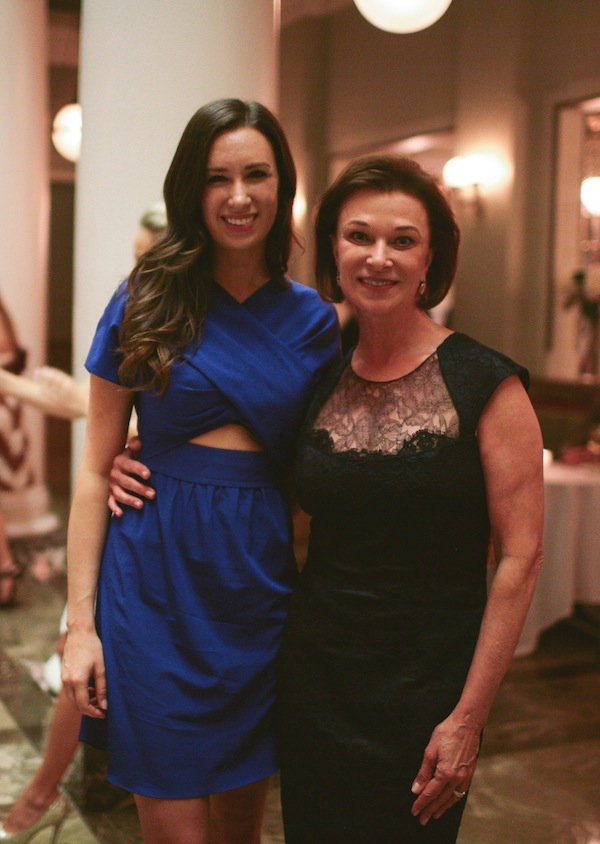 And these lovely ladies welcomed spring in their cute pastel pieces. Thank you Ellen Green, Bethany Liles, Emma Harwell, and Amanda Smith for taking a break from the fun to snap a quick picture.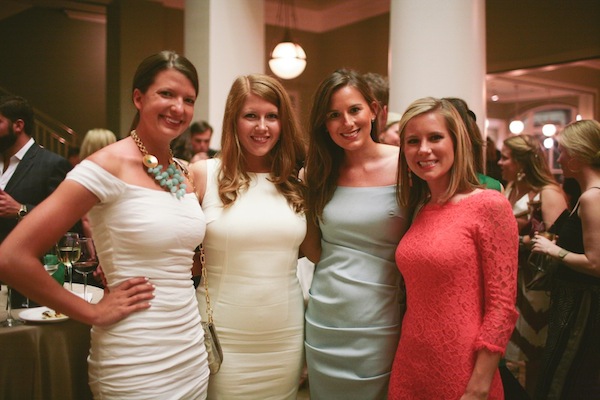 This night was fantastic from beginning to end. I definitely will be going next year. Hope to see you there!