Nashville Fashion Week 2012 was filled with incredible fashion as well as amazing musical performances. In the midst of numerous daytime events and spectacular night shows, Nashville Fashion Events sat down with fashion icon Manny Cuevas and up-and-coming hip hop artist Dee Goodz to discuss Nashville's ever changing contributions to music and fashion.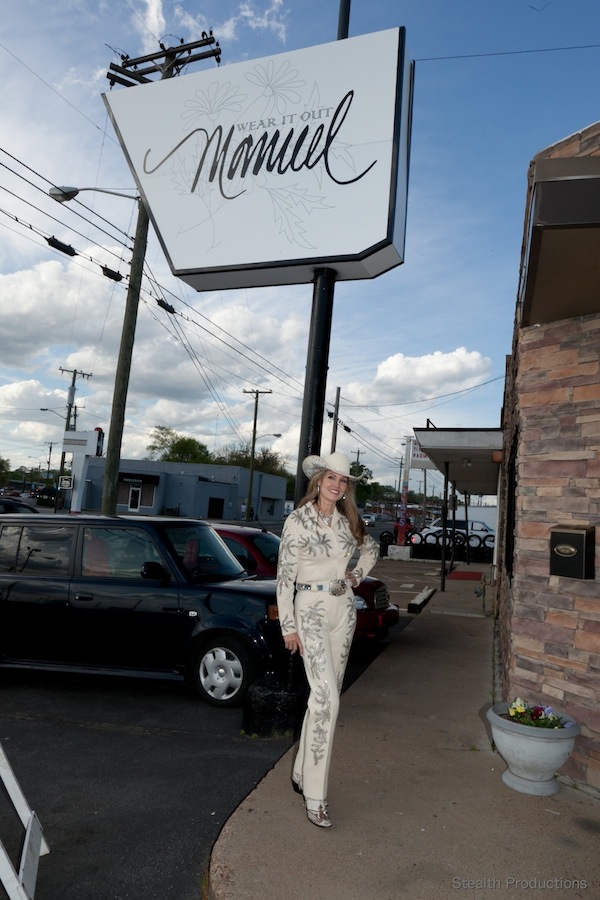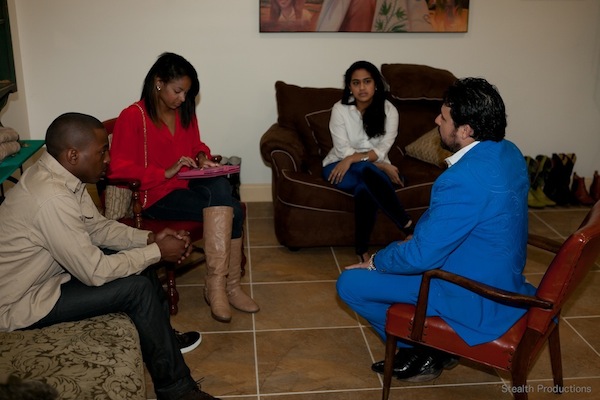 Manny Cuevas is son of legendary designer, Manuel. Considered to be Nashville Royalty, Manuel's list of clients includes American Pop Culture icons like Elvis, Johnny Cash, Hank Williams, The Rolling Stones, Sonny and Cher, and more. Manny has the name and inspiration of his famous Father and the tenacity to take things in his own unique direction.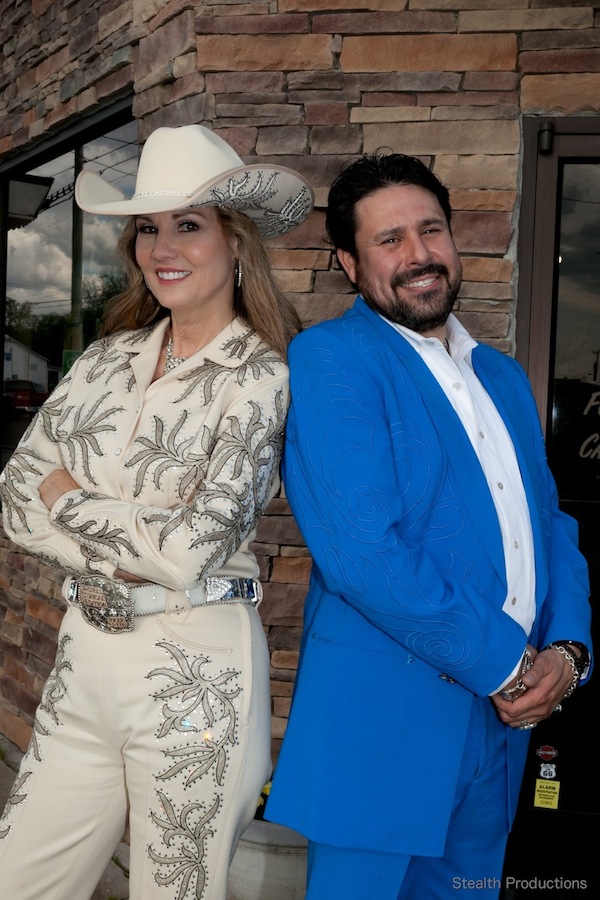 Nashville native Dee Goodz, who recently released his debut album, "Introduction of Dee Goodz" is a hip hop artist who's witty lyrics and original content has recently landed him the cover page of Nashville Scene Magazine and features in numerous publications and blogs.
Upon first glance, Manny Cuevas and Dee Goodz seem to have little in common but both are able to recognize the strong relationship between fashion and music.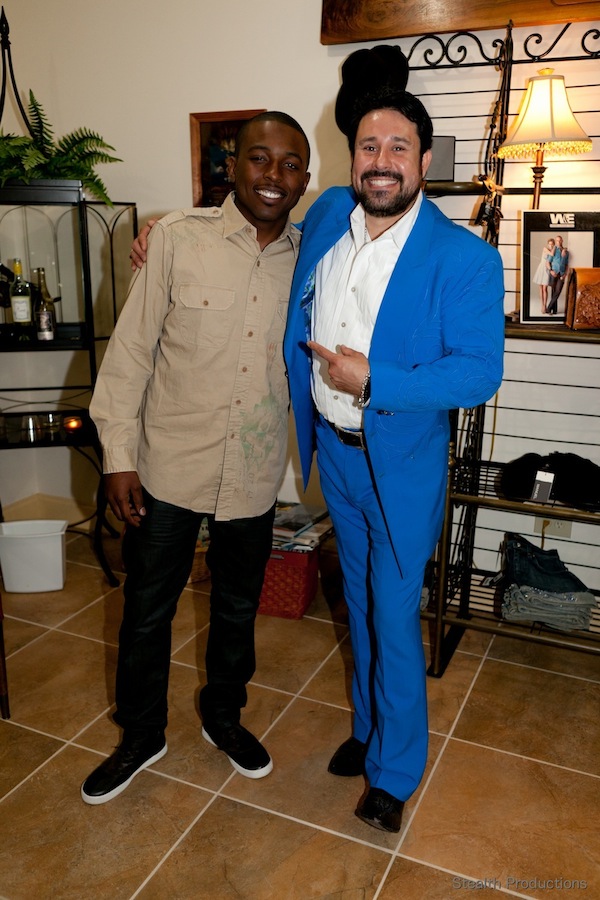 Cuevas explained that, "fashion and music are a marriage. Some of the most exciting art emerges from these collaborations. Working with artists like Dee Goodz—a designer can make something cool. People are looking at his talent and abilities as a performer and attributing these characteristics to the clothing. An artist is the cultivation of more than just their talent. They are the clothes they wear as much as the lyrics they sing. They are a package. I think music and fashion is absolutely married."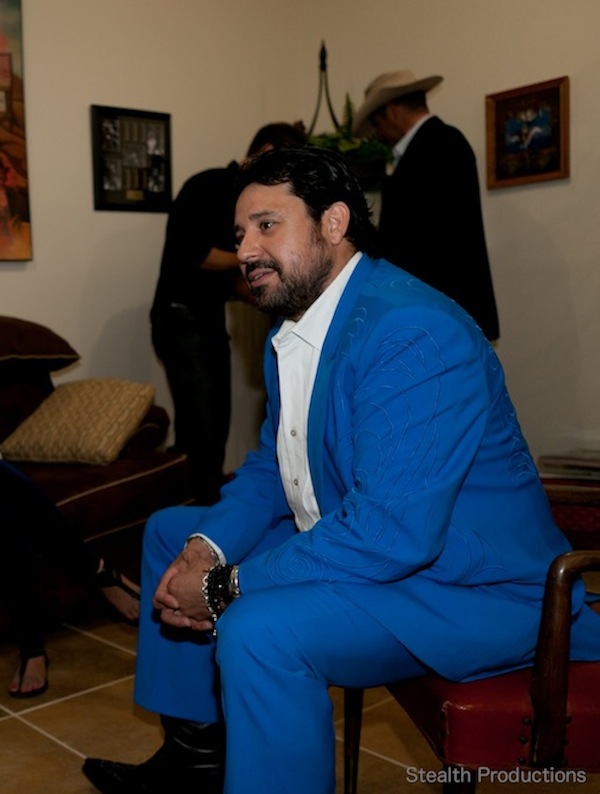 Dee continued discussing the importance of both music and fashion, "Music and fashion are not only both art- they both represent lifestyles. To have a fashion week with live musical performances is beautiful thing. It represents not only the progression of the arts in Nashville but the progression of the overall Nashville culture."
Both Cuevas and Goodz expressed their positive sentiments of the arrival of Nashville's second annual Fashion Week and their hope of Nashville culture impacting music and fashion on a global scale. Cuevas shared his dream for Nashville. "I think the creativity in Nashville has great potential to be global. I've had the privilege to headline New York Fashion Week for 8 seasons, which shows that a local artist can do great international things. It's extremely possible to incorporate Nashville culture into international trends. I think it's most important to take advantage of local sources and assets and to create a strong foundation."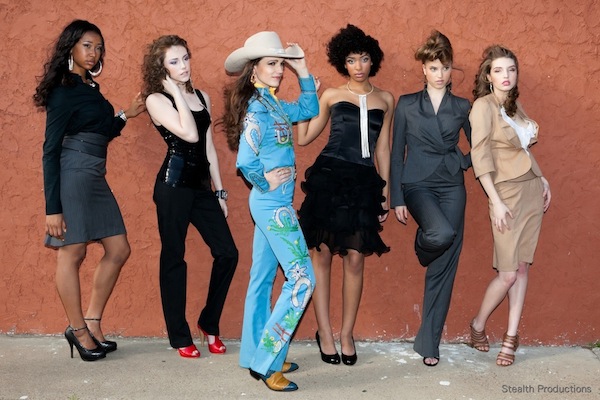 Dee continued, "The authenticity found in Nashville artists is something that is very unique to the culture. People represent their lifestyle in their music and fashion. This concept can transcend to an international scale and it's exciting to see that it's already happening. Nashville Fashion Week was a genius concept. It's highlighting talent that has been present for a long time."
Lexus Nashville Fashion Week was the perfect opportunity to not only showcase captivating fashion but to also highlight all of the great musicians from Nashville and across America. By creating fashion shows with live performances by musical artists, Five Knives, Humming House, and Shinobi Ninja—Nashville Fashion Week supported more than one art as the models strutted down the runway.