St. Laurent dropped Yves, and picked up Sarah. Nashville model, Sarah Engelland, that is.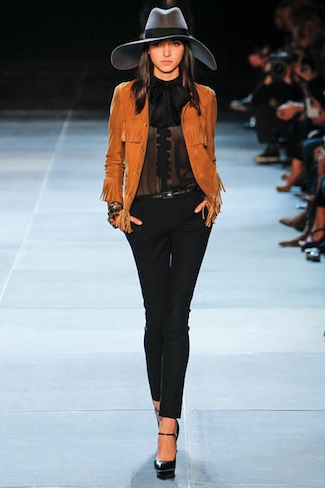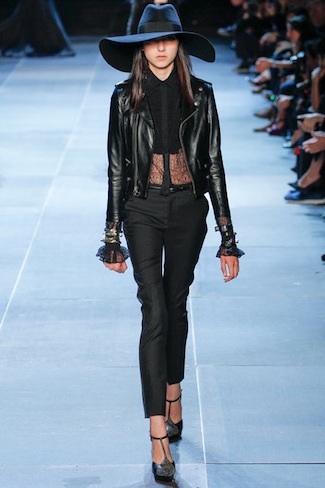 While in a meeting to discuss our sponsorship of the MACS|AMAX Face Of Fall Model Competition, it was mentioned that the agency had a model walk in the St. Laurent show during Paris Fashion Week. So, of course we jumped at the chance to be able to tell this story to you, our wonderful fashion audience.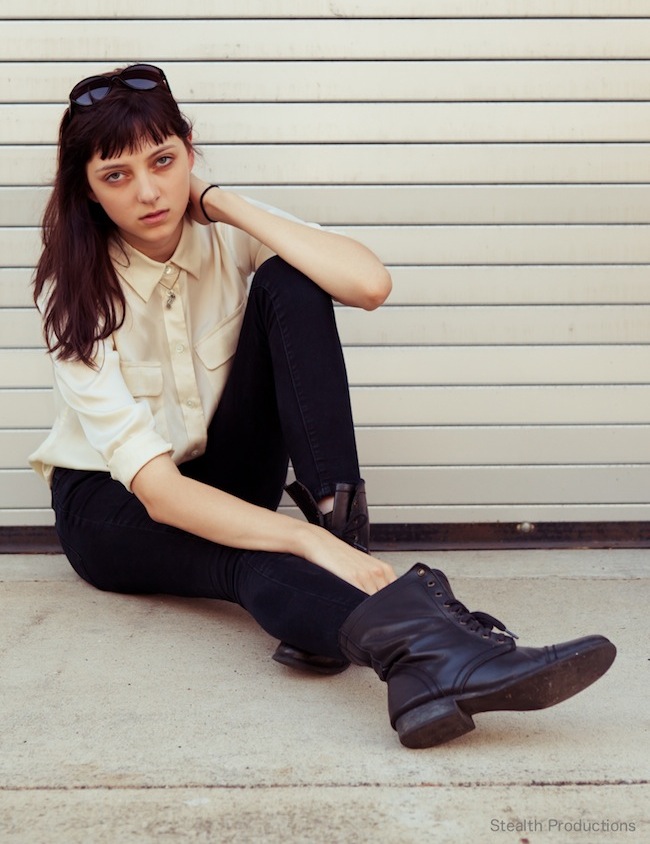 Photographer: Doug Barry
Around June 2012, Sarah decided to cut her bangs and attended the St. Laurent casting in New York. Apparently, the chop was the right move because after returning to Nashville, she got a call from her casting agent at One Management (while at school having lunch) to attend a second casting in Paris. How cool is that?!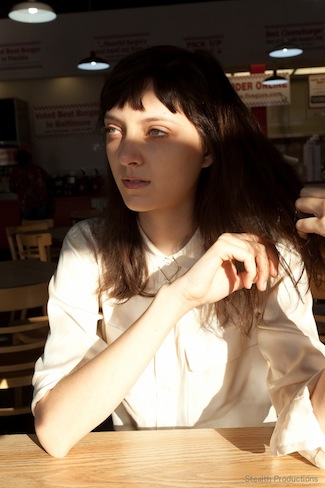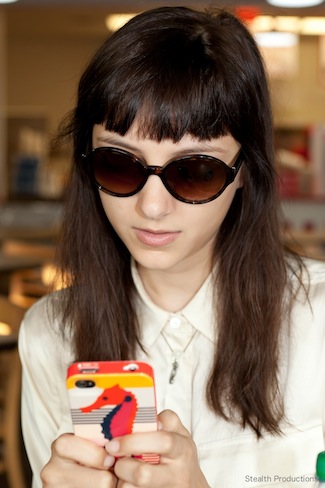 Photographer: Doug Barry
She was originally supposed to be there for 4 days and ended up staying for 6 weeks. The 16 year old nabbed a spot being one of the 3 fit models and worldwide exclusive for the recently rechristened Saint Laurent. Worldwide Exclusive means that she was paid to only walk for Saint Laurent while in Paris.
So, Sarah walked the runway in the newly re-branded SAINT LAURENT line by Hedi Slimane in Paris on Monday night of Paris Fashion Week! Sarah was selected by Hedi over thousands of models worldwide to walk exclusively for his show at the Grand Palais!
While she was here in her hometown of Nashville, we decided to see what a day in the liife of this model is like. We sent one of our photographers around town with Sarah to visit some of her fave spots. The first stop was a visit to H. Audrey. A girl's gotta shop, right? She tried on a Rag N Bone jacket and then an IRO leather jacket as she talked with our photographer, Doug Barry, about her recent runway experience and photo shoots in Paris.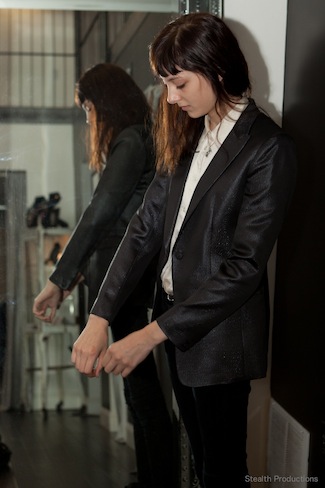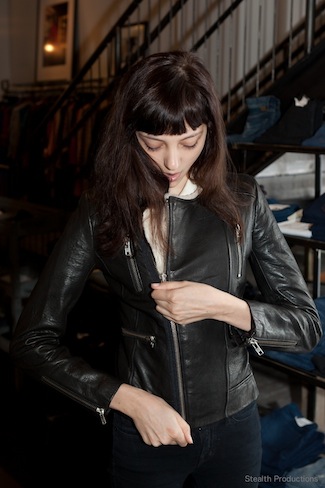 Photographer: Doug Barry
She said H. Audrey was one of her favorite places to go in Nashville because of the quality of clothing there and the cool looks.
Then the trek continued to Whole Foods where Sarah picked out some fresh vegetables and things to put into a soup. She likes to eat healthy and cook things herself, fresh.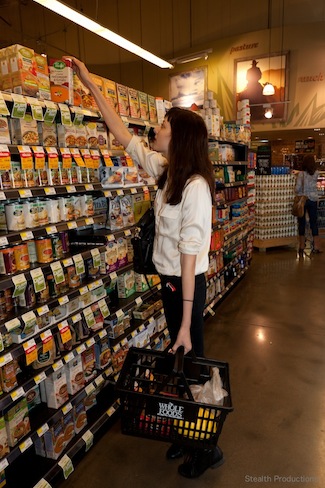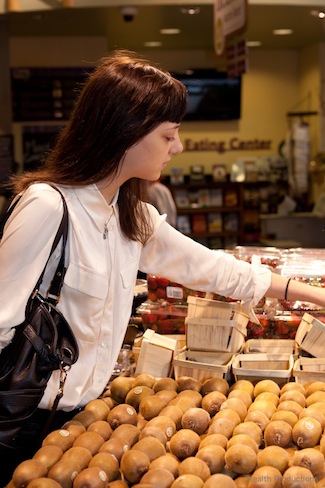 Photographer: Doug Barry
(Arizona Tea is her favorite--she says it is cheaper than buying water in New York!)
High School senior and Nashville resident, Sarah was signed to local Nashville agency MACS|AMAX at the age of 14. From there she booked her first real modeling job in a Leona Lookbook Shoot.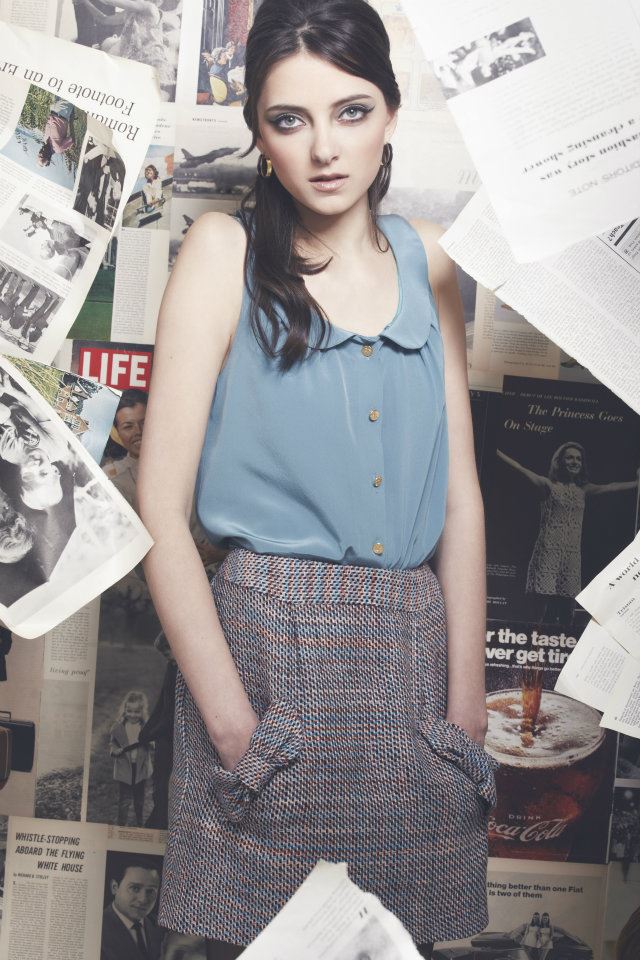 Leona is brand that has dressed stars like Taylor Swift and Giuliana Rancic, and featured in Lucky, Elle and People magazines & on Oprah.com, and has also hit television shows Gossip Girl and 90210.
While working in Nashville, Sarah walked the runway for Leona and another local designer, Amanda Valentine. She also walked for Oscar de la Renta in the Nashville Symphony Fashion Show and Zang Toi and Steven Oo during Nashville Fashion Week (2012 and 2011, respectively).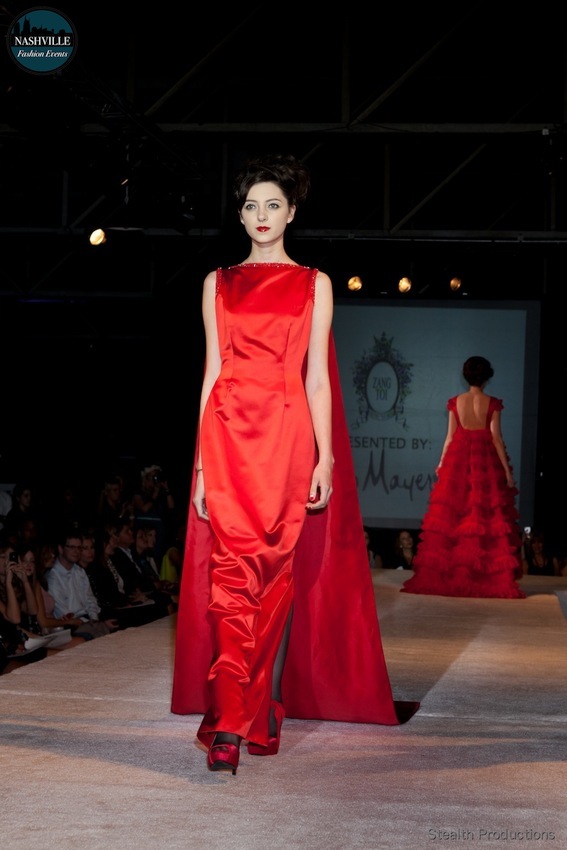 Zang Toi; NFW 2012
Photographer: Doug Barry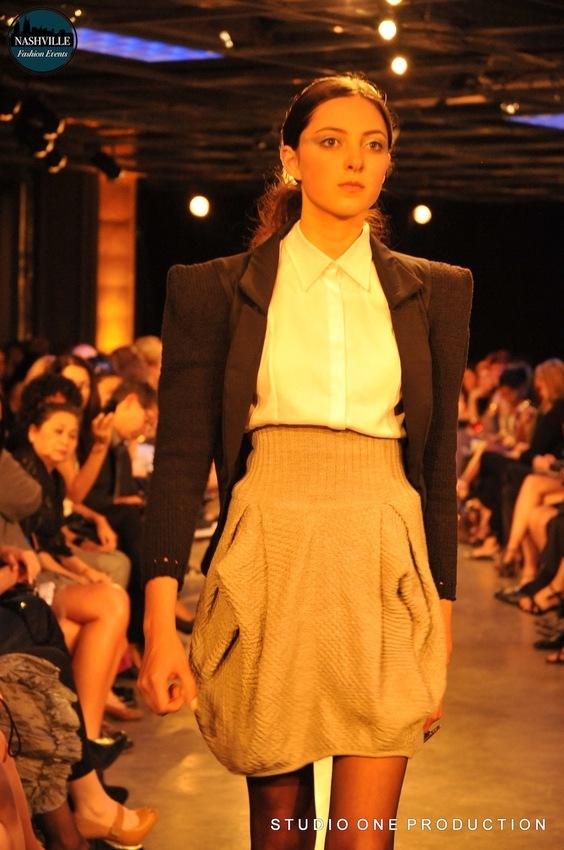 Steven Oo; NFW 2011
Photographer: Tony Beasley
She's also shot with local fashion photographer Jesse Koska-one of her fave photogs here because he does edgy, New York-style fashion shots.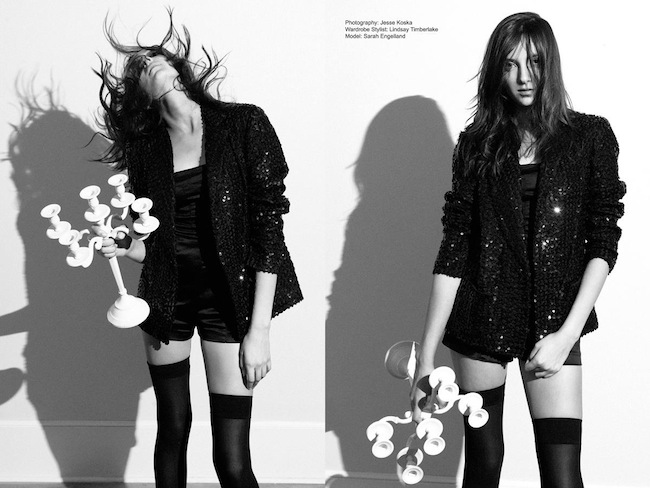 Photographer: Jesse Koska
And she's featured in this October's Teen Vogue.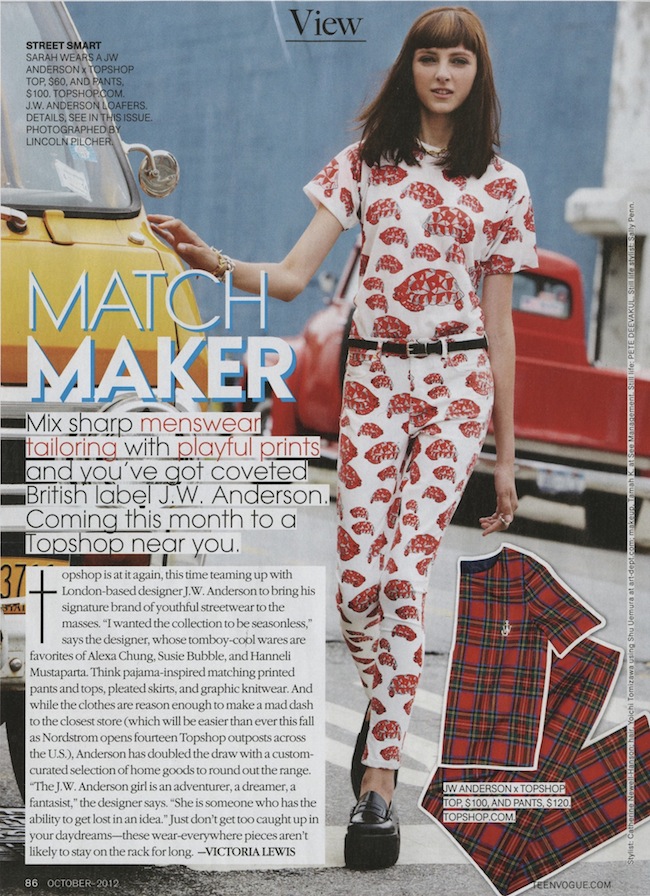 Photographer: Lincoln Pilcher
To wrap up the day, the last stop on our journey with this model was at Hume Fogg where Sarah attends high school and is in her senior year.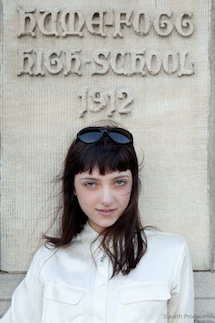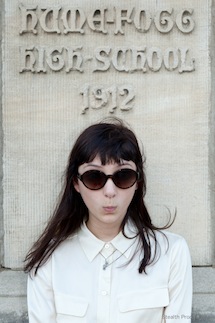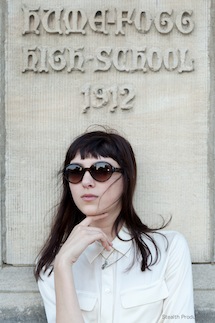 Photographer: Doug Barry
She plans to finish high school there and then move to New York to pursue a modeling carrer and possibly attend college as well. Ms. Engelland is back in New York now attending castings. Well, with a start like Saint Laurent, I assume we'll be seeing lots more of this young lady. Keep your eyes and ears open to root for one of our very own on the international runways!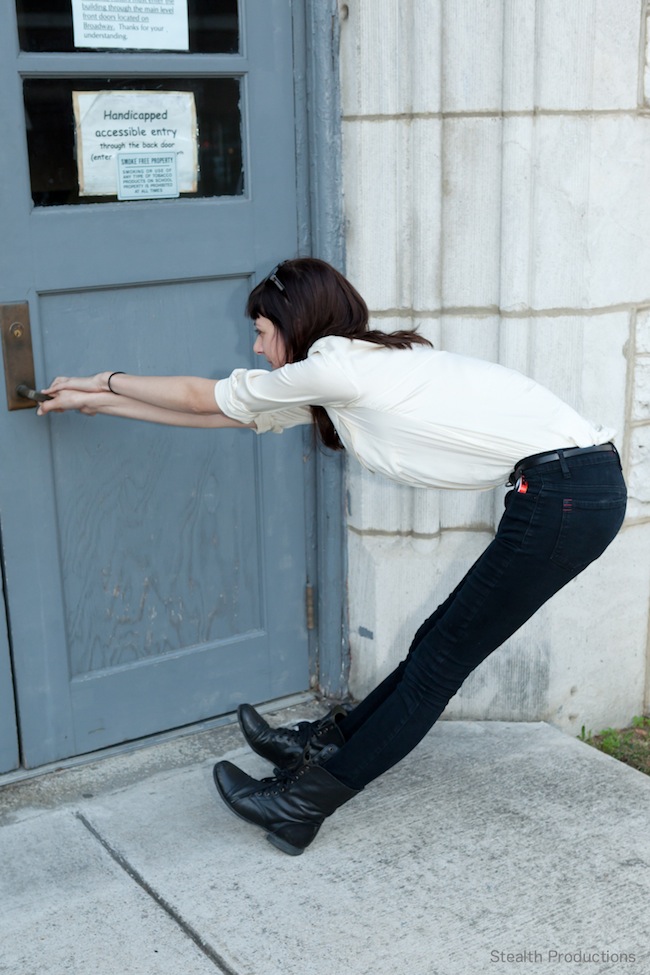 Photographer: Doug Barry
If you are looking to break into modeling or are already modeling and have hit a roadblock....be sure to sign up and join the competition to be the MACS|AMAX Face of Fall! You will get the opportunity to receive a modeling contract with MACS|AMAX and a chance to be seen by top New York and Los Angeles modeling agencies including Next, IMG, Wilhelmina, and Elite. You never know...maybe they'll get you on the runway of your fave designer.