Fanny's House of Music might be one of Nashville's most unique music boutiques, and by far the most charming. Nestled in East Nashville, the store is home to an array of new and vintage instruments and, just as notably, the friendliest staff you'll ever meet.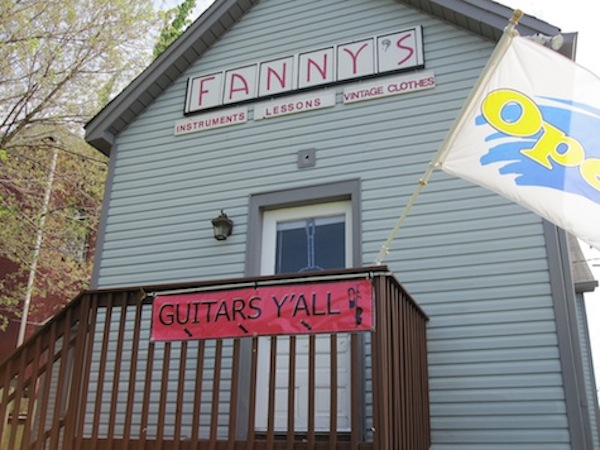 But what really makes Fanny's an absolute rarity is it's in house selection of vintage clothing. Featuring finds from vintage clothing dealers; 2 of which are featured here- Anna Haferman's "The Mom and Pop Culture Shop" and Lynda Herdelin's "Pink Star Vintage." The boutique has some of the most rare and eye-catching finds I've ever seen. Despite the amount of limited space, there is still so much to be discovered on every rack.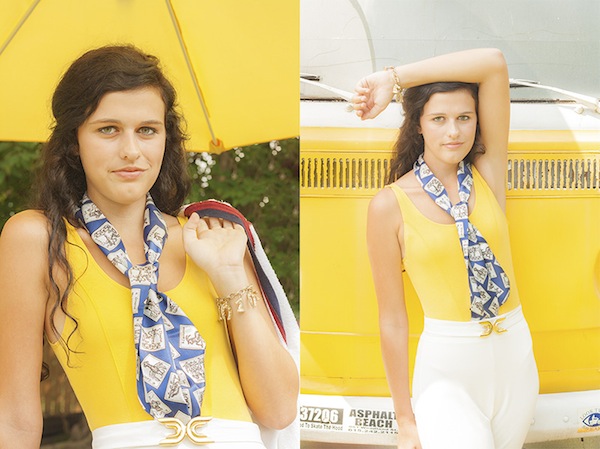 Working at American Apparel has definitely turned me into a crazed bodysuit fanatic. I'd sacrifice looking like a 90's video girl any day for the comfort of a onesie, so I was delighted to find such a large and interesting collection.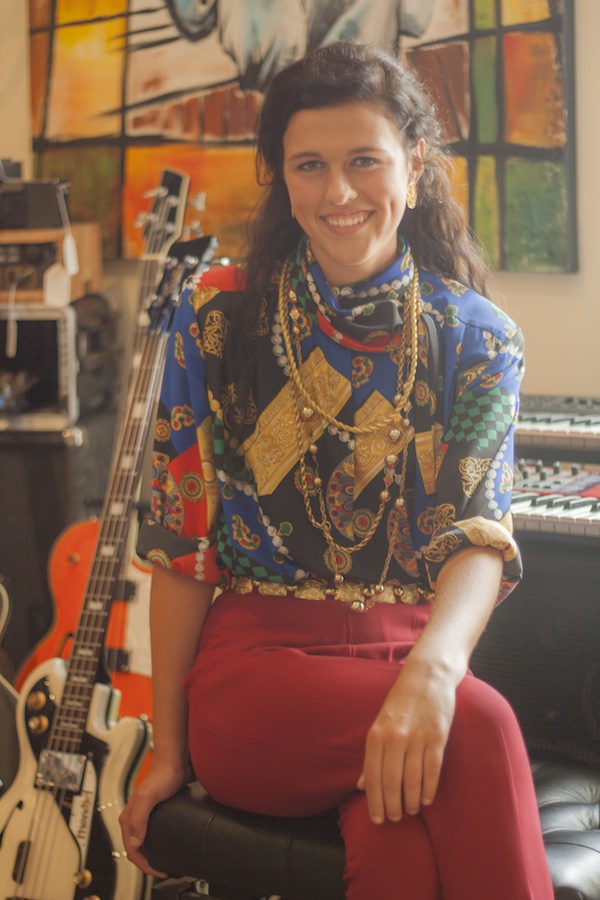 Still coming down from this year's Olympics, I was inspired to use this golden yellow knit suit. It reminded me of a sixties steady ring gymnast, as did the white pants. I thought adding the silk scarf and cardigan would bring some leisure to the look, while the gold buckled belt stayed true to my core idea.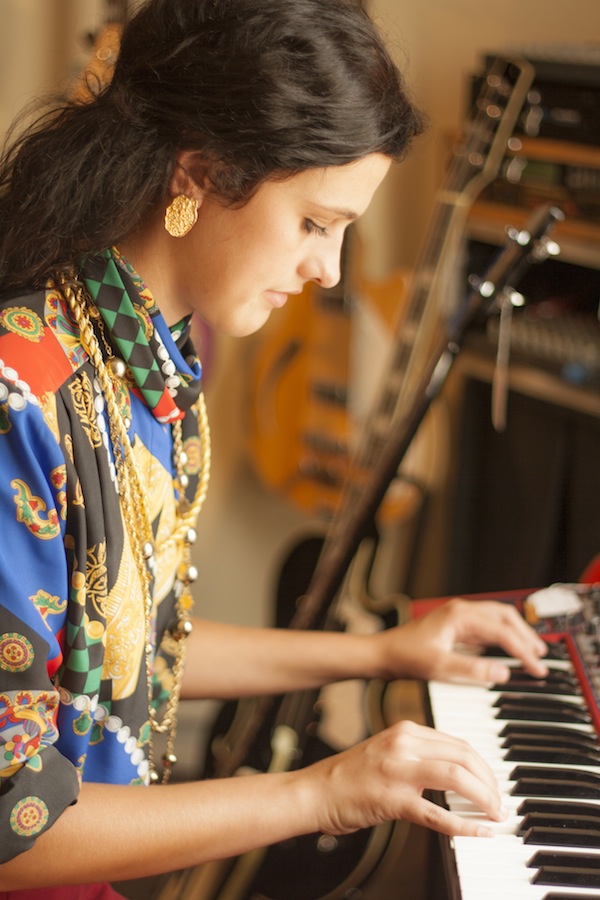 Inspired by retro Versace, scarf prints have made a complete come back. This turtle neck silk blouse, I found irresistible. The use of rich primary colors set it apart from similar blouses I'd seen. The scarfed neck was an added bonus. This look marked the point where I really began to discover Fanny's jewelry collection and decided to dive in. I chose three rope style necklaces , particularly of different lengths. Once again, I couldn't resist a gold chained belt.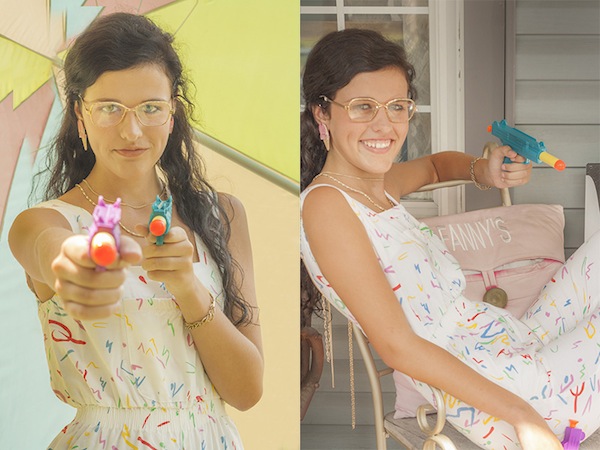 When I found this jumpsuit, I hesitated. I almost didn't want our model, Kate, to even try it on. The truth was….I really wanted it for myself. Badly. It was the single most adorable thing I had seen since I bought my first Cabbage Patch. I loved this suit not only for its cute factor, but for its eclectic possibilities.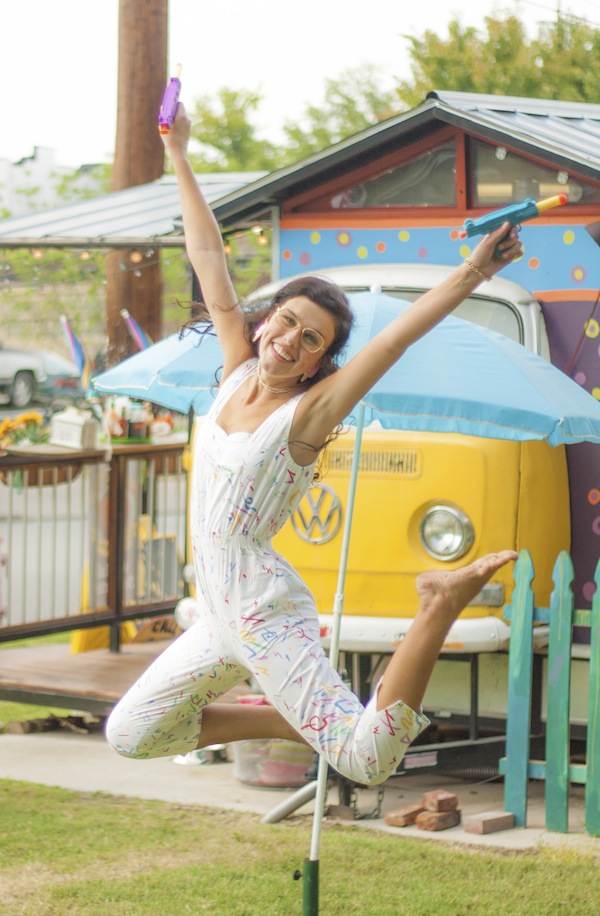 However, there were too many accessories I stumbled upon that just begged to be apart of this dainty montage. The ice cream earrings were a must and the toy guns were fated to be.
With its cozy ambience and distinct sense of nostalgia, a trip to Fanny's is truly one like no other. From KISS figurines to Bobby Brown Earrings, its hard not to find something that sparks your interest. Fanny's is for that "tired-of-the-usual' vintage lover.
Photography: Nathan Crowder
Model: Kate Gilfilen