Last week, I finally took my first visit to Hip Zipper. The store had always been on my radar, so when I finally got the grand opportunity to work with their clothes, I couldn't help but be distracted by an appetite to fill my closet. I was immediately taken aback by how many items actually filled the store. I saw vintage shoes, bags, pants, outerwear, and even swimsuits before making it all the way through. Styling vintage can be a challenge, but Hip Zipper's selection made it worthwhile.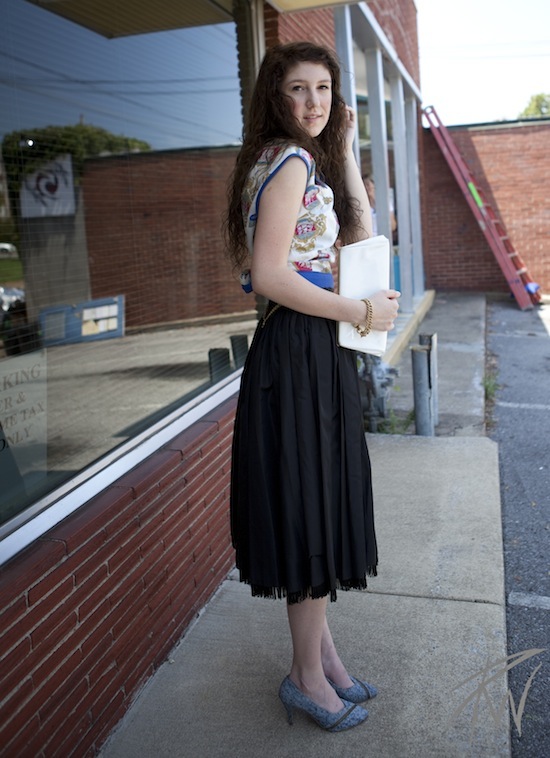 This was by far my favorite look. I first stumbled upon this long, black ranch style skirt. The short fringes at the hem completely sold me. I was determined to challenge the skirt's distinct style, by finding a top sharing as little parallels with it as I could.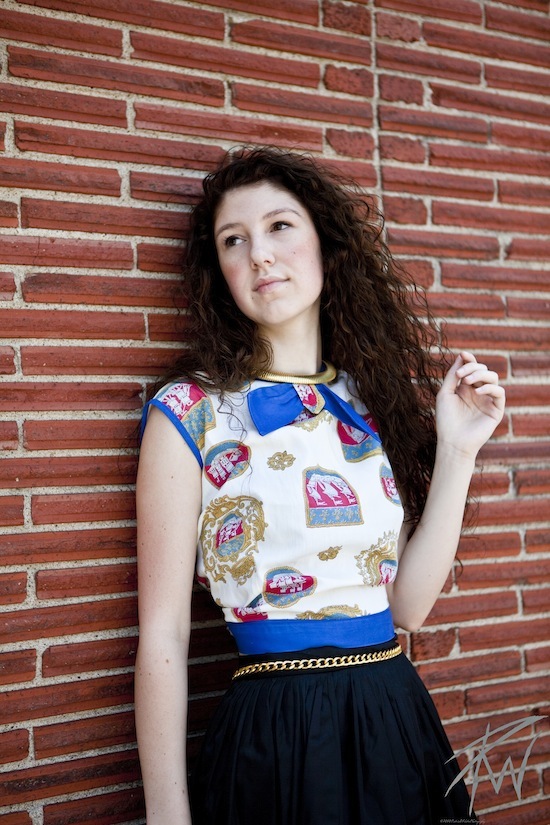 What's more opposite than East and West? The Eastern influences of this blouse provided the perfect cultural exchange. To continue harmonizing opposites, I topped off the look with a pair of 80's vintage denim heels. i love the zipper detailing. I could not help but take advantage of Hip Zippers' big collection of gold, with the choker, gold trimmed clutch, and chained belt.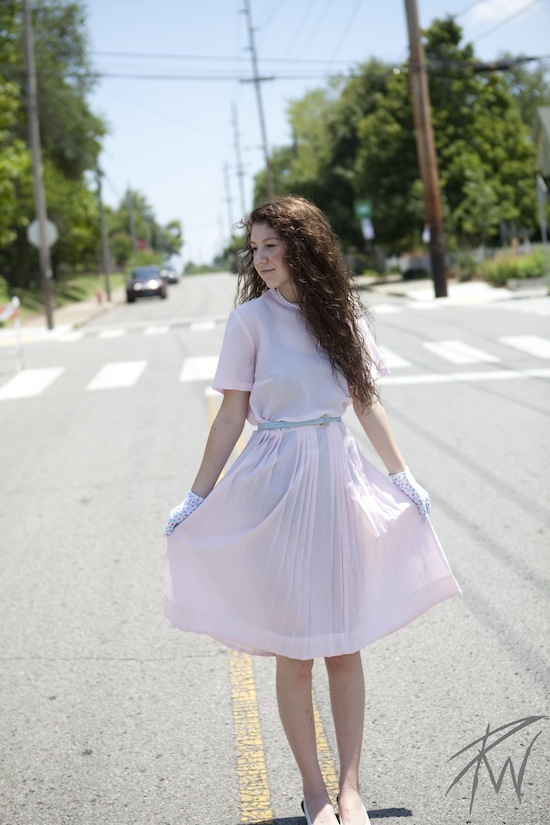 It's hard to take a visit to The Hip Zipper without noticing all the classic and vintage dresses. Not incorporating one would have been just as hard. So many of the dresses I found had the femininity, grace, and timelessness I was looking for. I wanted....Pretty In Pink with a tiny twist, so I chose a pair of printed floral gloves as opposed to classic white, paired with a powder blue belt. I was so impressed by HZ's array of women's gloves that I even bought a pair myself!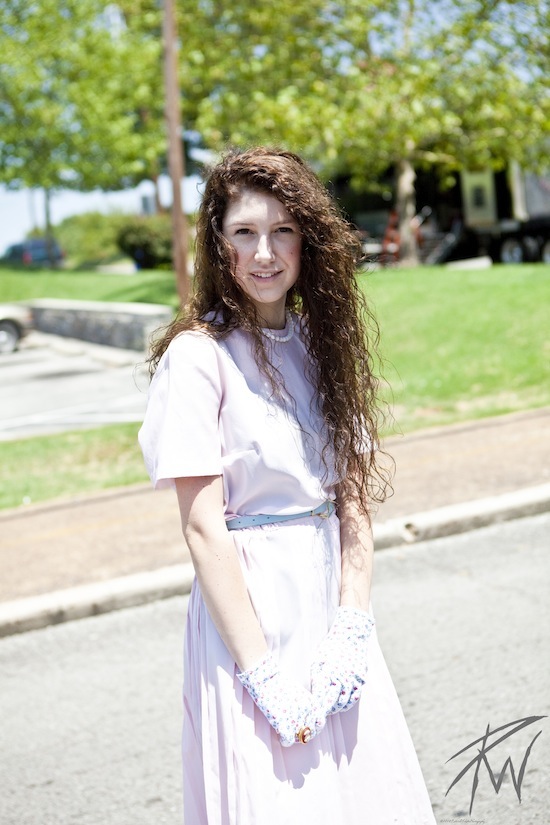 For the final look, I wanted something more casual and a tiny bit more modern, that could be worn on a lunch date. The top is actually a leotard that went well with almost everything I picked up. Unfortunately, that made my decision making a little tough.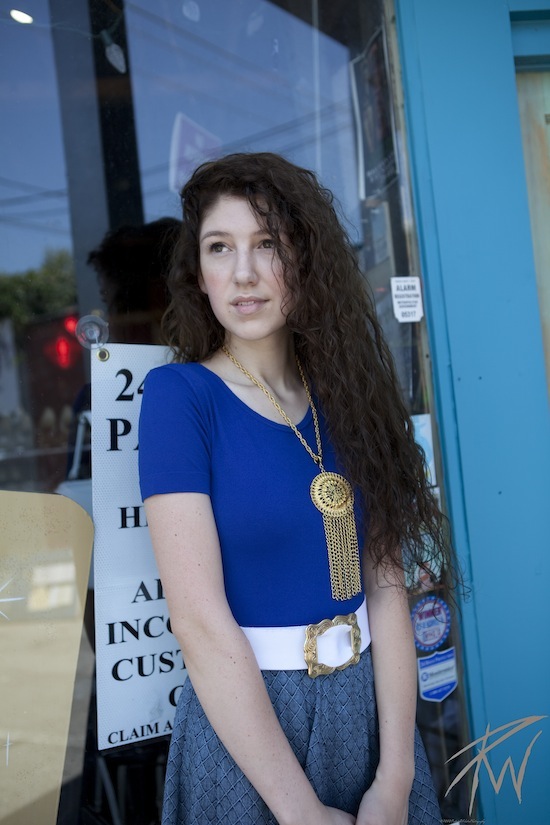 However, I loved the pattern and cool tone. Once again, I took advantage of all Hip Zipper's gold accessories with both the belt and necklace that gave the close to minimalist ensemble personality. Worried that the look might be too cold for my intent, I added a pair of blush pink heels. Finally, I added a woven basket purse to complete.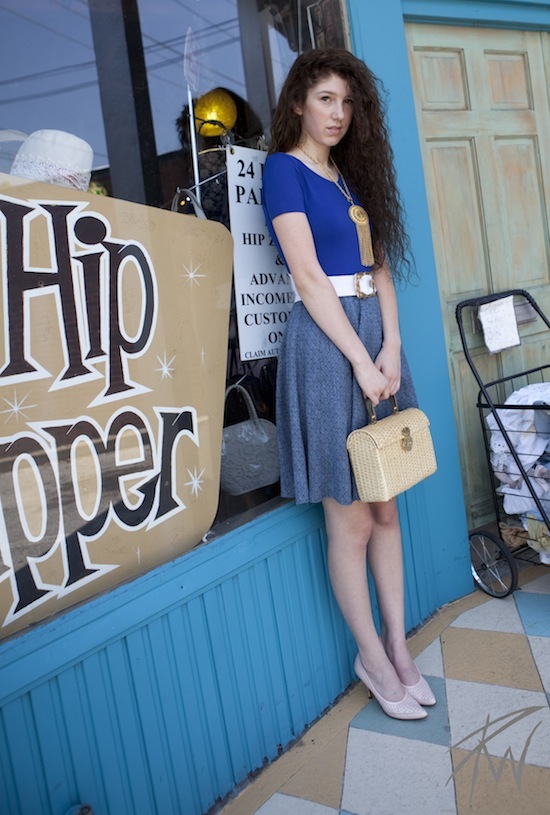 Found in East Nashville's Five Points, Hip Zipper has been one of the cities most go-to and most popular vintage boutiques. Carrying both men's and women's vintage, the store has a vast selection to choose from. I especially recommend their jewelry and accessories. The store is frequently shopped, yet frequently replenished. Make your way over the river to Hip Zipper, otherwise, chances are, the one that got away is gone before you even found it.
*Photography: Patrick Webster
*Model: Caroline Gladden