(Photography By: Tony Beasley)
The sun's bright, the temperature's rising, and the smell of blooming trees is in the air. Summer is on its way, and for Nashvillians, it's time for Steeplechase. For seventy-one years, Steeplechasers have gathered at Percy Warner Park to enjoy the equestrian event while beckoning in the season.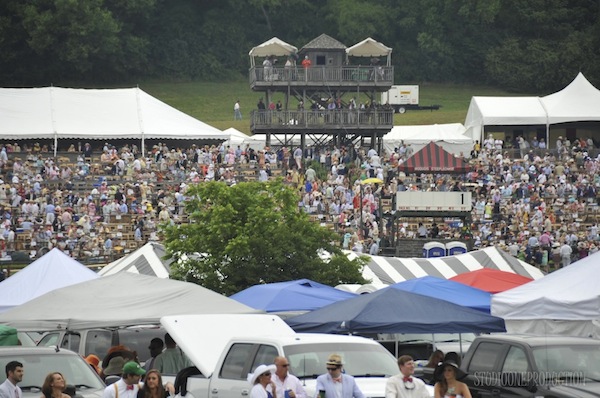 Over 25,000 spectators have been expected in recent years, making Steeplechase an even grander event. However, the occasion is more than just a chance to watch champion thoroughbred horses race, picnic on a grassy hillside, and socialize. It's a time for fashion like no other in our city.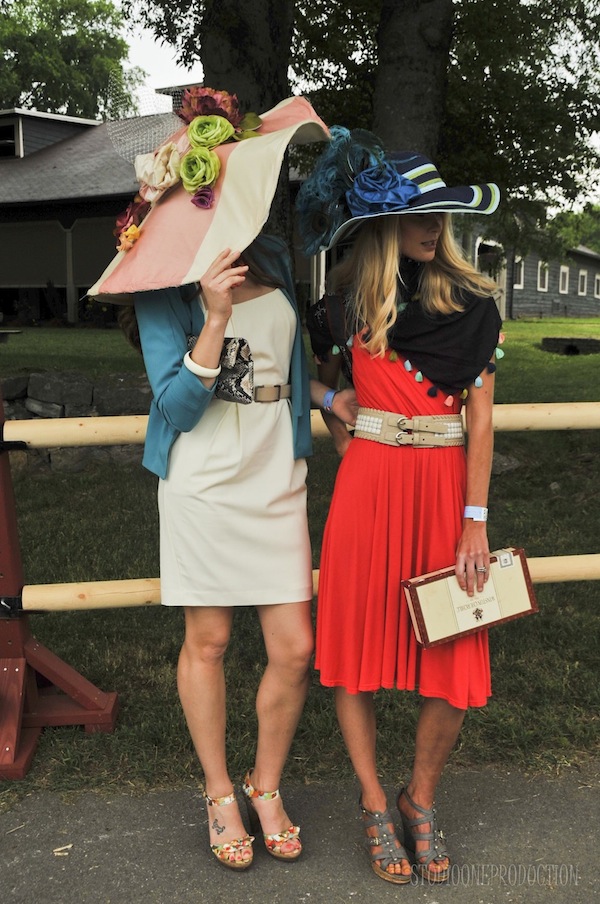 Attendees showcase their best get ups, often prepared weeks, even months in advance. Women shop from store to store, in hopes of tracking down the perfect dress, and more importantly, the most elaborate hat. It is tradition for guests to not only arrive in high style and extravagance but also leisure.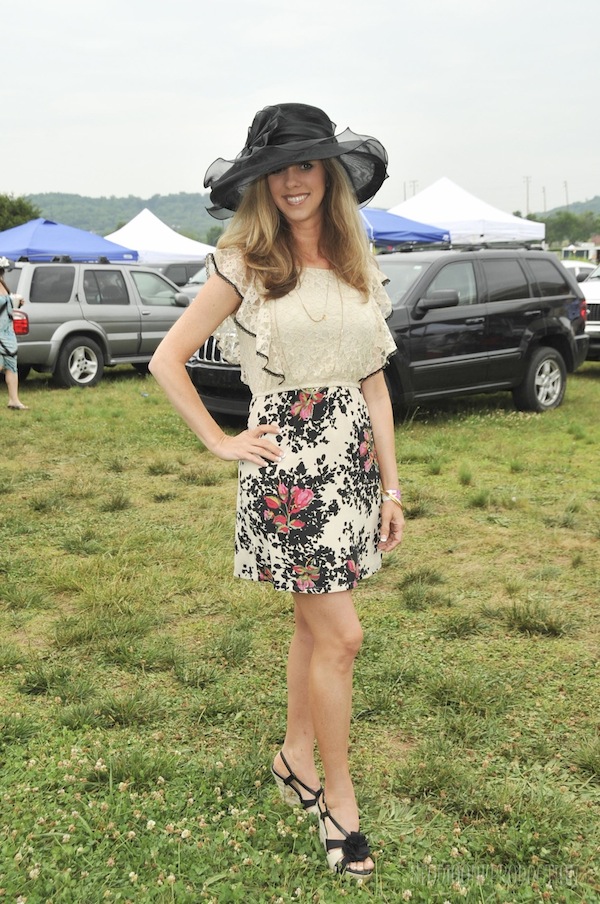 Although, much of Steeplechase attire has evolved over the years, the co-existence of practicality and style has reigned. The summer heat beats down on the all day event, and onlookers come prepared. Decorated wide brimmed hats and large sunglasses protect ladies from the sun while men sport fedoras and flat caps. To keep cool, women traditionally wear sundresses and silk suits. Men opt for linen suits, sport coats, and lightweight trousers. While women enjoy wearing brighter colors and eye-catching prints, men tend to choose cooler, more mellow tones on plaid, seersucker, and pinstriped patterns.
There were many impressive outfits at Iroquois, but here are some of my favorites.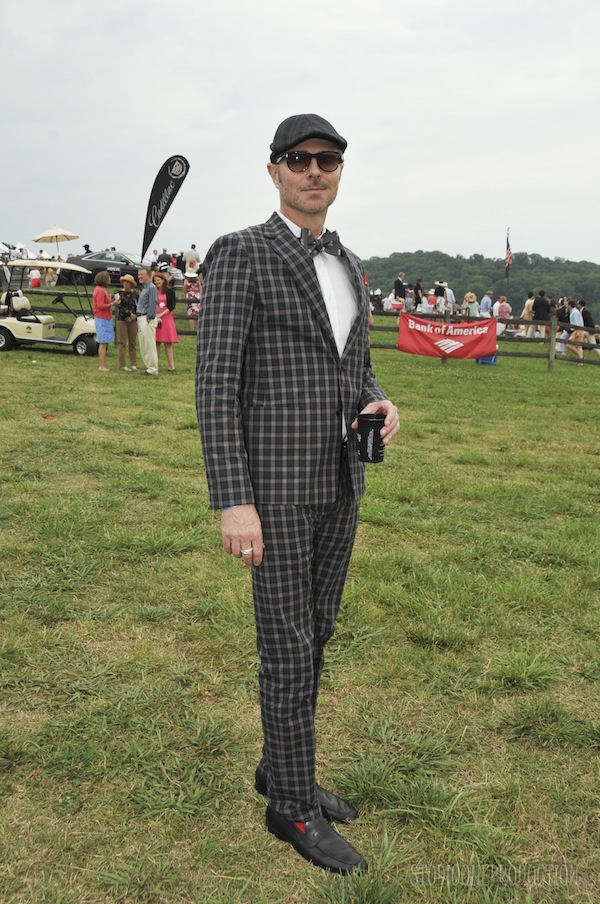 I absolutely loved this suit! While most men chose not to match their pants and jacket, and most people avoid doubling up on plaid in general...this fellow took the risk, and it was a profitable. I admired how remnant the suit was of late 18th century menswear. Definitely a memorable and statement making look.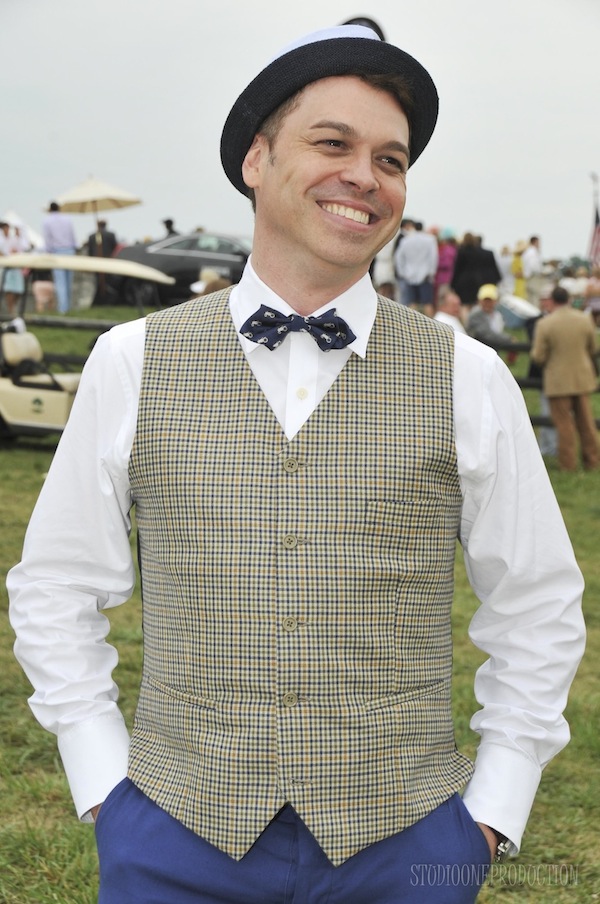 What first caught my eye was the checkered vest. The indigo pants and sailor printed navy bow tie almost seem as though they would clash, but the gold and blue vest harmonizes the two flawlessly. The look is pulled together with a crisp white shirt and navy and baby blue fedora.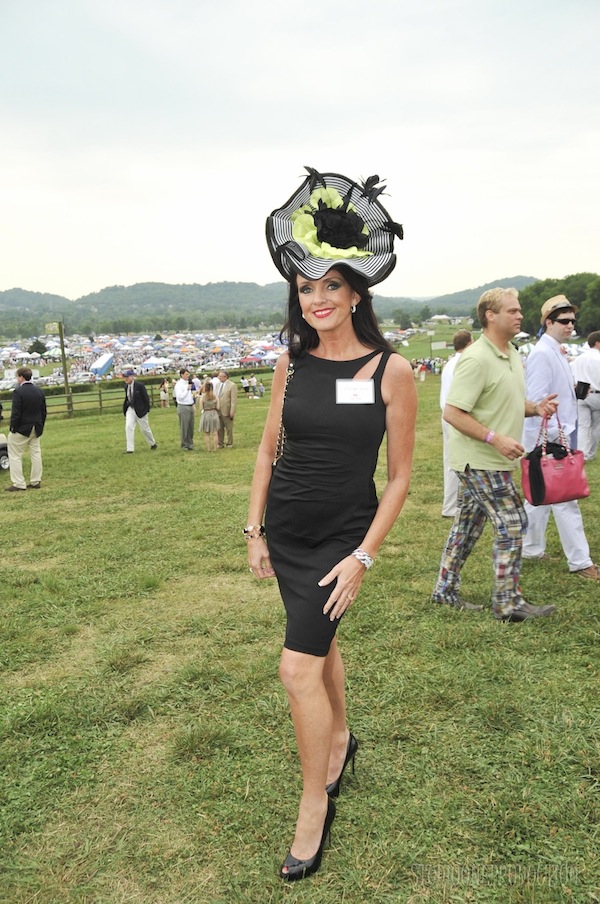 There is nothing like a little black dress, even at the race track. In true Steeplechase fashion, most dresses weren't exactly striving for simplicity. This dress was not hot orange nor did it have an loud print, yet it rose eloquently to the occasion. Its slim fit seemed to contour her frame perfectly. I enjoyed the high neckline and cut out shoulder. Her hat was also just as beautiful. I liked the lime green accents and that it was the only one who's brim stood completely upright.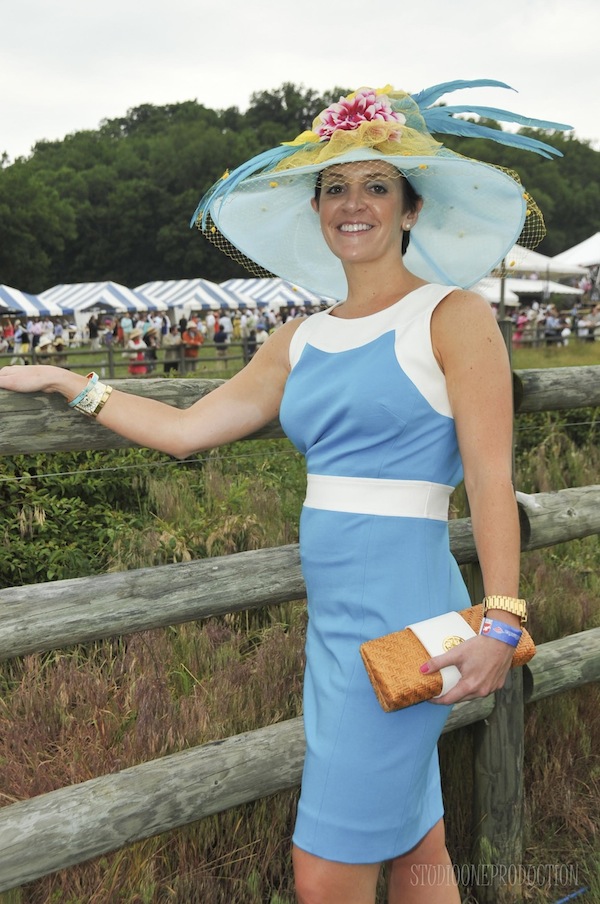 This dress satisfies both my palette for modern and classic style. It's cut is so modest, yet its sky blue color and white neck and waist changes the feel of the dress entirely. Her matching feather hat was a additional lovely touch. What also caught my attention was her bronze clutch and gold accessories, and unexpected compliment.

When it comes to fashion, this year's Iroquois Steeplechase did not fail to impress!